If you've ever seen a gorgeous cafe racer whooshing past you, you may have an idea how beautiful these beasts are.
It's true. Some of us riders totally love them. Some of us hate them. Some criticize the appearance, as it may come off as unnecessarily flashy. And some may think that these bikes are meant just for some short rides and cafe/bar hopping.
Well, certainly, there are many misconceptions. In this post, we are going to talk about them.
Here are seven cafe racer myths that the world of bikers needs to drop right away.
Let's discuss the myths…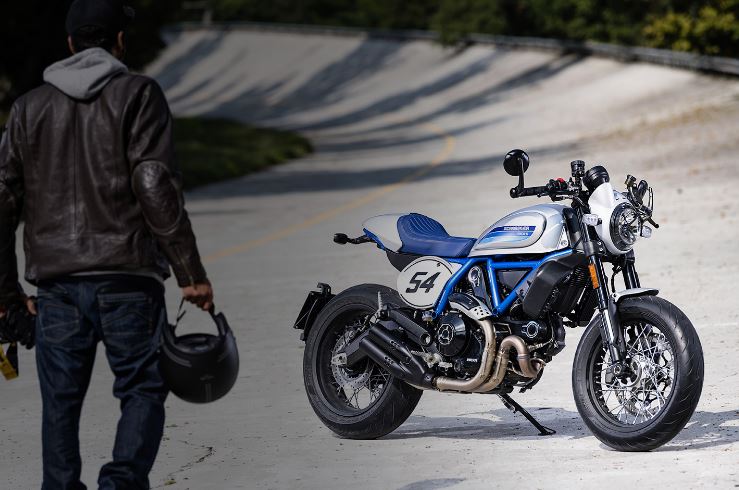 7 Cafe Racer Myths that Every Biker Need to Drop
1. Cafe Racers aren't Comfortable with Motorcycles
As a cafe racer rider, some of the remarks that people generally throw my way are
"Such an abrupt seating style, how do you even ride it?"
"The handlebar is so low. I'm sure your back hurts."
"You can't go for a long ride with this machine, can you?"
Well, the truth is, it's okay to presume. People who think this way surely don't know everything about cafe racers and how comfort works on these bikes.
From my experience, what I have learned is, first you need to design it in a way that it doesn't hurt and remains comfortable for you. Secondly, you need to surrender your body posture to the bike's design.
The more you fight the design, the struggle keeps getting worse.
So, just sit down, grab the handlebar and let yourself as free as you can.
Also, how you design, it matters a great deal while comfort is a concern.
2. Building a Cafe Racer Means Breaking the Bank
One of the biggest misconceptions that most people have about building cafe racers is that the process costs a fortune.
Although, this can be true if you take up the project without knowing what you are doing.
You can't simply jump into a deep pool without knowing how to swim, right?
That's just how it is. If you plan everything smartly, building a great cafe racer wouldn't cost you more than $1,200 – $1,300. However, letting it flow or moving with a let-it-be approach can also push you down to $10,000 or above.
So, be smart. Make a plan. Manage finances and avoid making unnecessary mistakes like ruining the paint job or seat cover for your DIY paint project.
Also, make sure you buy your motorcycle gear and accessories only from the best and most affordable vendors. This will also help you save money.
3. Cafe Racers are Bad Investments With Bad Returns
Yes. Many people take cafe racers and their building business as a bad investment. Apparently, this is because most cafe racers are built up from old motorcycles.
Not everyone likes investing money in old machines.
But take it like this. You buy a thirty-year-old motorcycle. Work it up. Give it a new look. Build a new attractive body around its frame and make it perfect for your riding adventures. This way, you will be increasing the overall value of the old bike that you just bought.
Clearly, there's no reason why you should be scared of building a cafe racer being a bad investment.
Check Also: How to Start Motorcycling Even If You Don't Know How to Ride 
4. They are Expensive to Maintain
Another thing that you may get to hear about cafe racers is that they are super-expensive to maintain.
But does this news come from a cafe racer owner?
The truth is that these bikes aren't as hard to maintain as people often think. In fact, in most cases, you may not even need to visit a mechanic for general maintenance.
You can look after most of the maintenance chores in your garage. Parts are reliable and mostly readily available, so, you wouldn't have to worry about frequent replacements.
Ultimately, the maintenance doesn't cost a fortune. You just need to be smart enough.
5. Cafe Racers aren't for Pillions
"Yea. The cowl looks hot. But can you take your date out for a ride?"
Well, actually, yes, you can.
This is another big myth that has been keeping riders away from the idea of building a cafe racer – single-seat / no room for a pillion.
However, the truth is that you can get a detachable cowl. These cowls can easily be removed for extending seating space when the need for riding with a pillion occurs.
So, feel free to do so. Having only a single seat on your cafe racer isn't a compulsion; it's a choice.
Check Also: How to Lock a Bike Properly? A Detailed Guide
6. Unnecessarily High Fuel Consumption
You might have seen how many people presume cafe racers for being motorcycles that consume way too much fuel than others delivering the same amount of power as them.
Now, this can be both true and false.
In most general cases, cafe racer bikes are built up from bikes with a high displacement engine. These high-displacement engines are mostly expected to deliver a high amount of power as well. But that doesn't always happen.
The power delivery to displacement ratio of any engine depends a great deal on its design.
This is one reason why a 155 CC high-end torque engine from Yamaha and a 346 CC low-end torque engine from Royal Enfield deliver nearly the same amount of power, i.e., 19 psi.
This means that RE's 346 CC engine can reach its maximum power potential at low RPM, while Yamaha's 155 CC engine, the same will require a higher RPM.
Thus, fuel burns at nearly the same rate and overall mileage doesn't break the sky.
7. Bigger Engines (With Higher Displacement) Are Always Better
Just as mentioned in the last section, this isn't always true.
A smaller high revving engine can deliver nearly the same amount of power as a heavier low revving engine. Plus, it may be cheaper to maintain.
So, be wise with the base machine that you pick.
Final words
Cafe racers are beautiful motorcycles with a mix of a vintage and modern feel. Plus, the power that they are supposed to deliver is amazing. However, there are a number of negative myths that the world of bikers holds about and against them. These generally keep them from going for these beasts.
In this post, we busted seven such myths for the good, so, yes we can surely drop them now.
Hope this article will get you some knowledge about cafe racer motorcycle myths. Stay with our blog for more informative articles.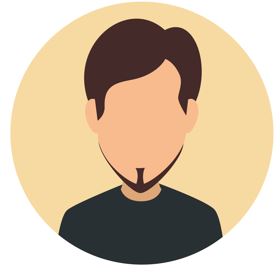 Karthick is a mobile & technology editor at mippin.com. He often tests and reviews the latest tech gadgets in the industry. He is writing for more than 10 years in the industry. He also graduated in Mechanical Engineering at PSG College of Technology, Coimbatore.