If you've been curious about the thrill of motorcycling, you're not alone. Biking is not just for rebels without a cause. People of all ages and backgrounds all over the world love the adventure of motorcycling.
If you've never learned how to ride, it's probably because you didn't even know where to start. Fortunately, it's not as difficult as you might have imagined.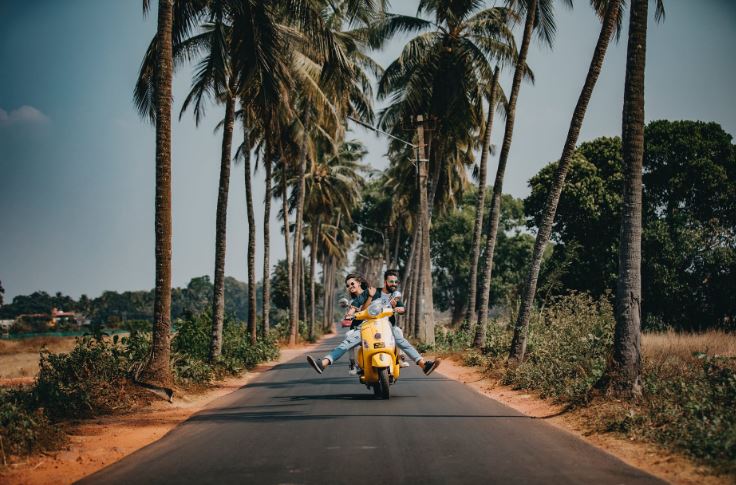 In fact, we can break the entire process of familiarizing yourself with the world of motorcycling into three simple steps: pick the right class, pick the right motorcycle, and pick the right safety gear.
Pick the Right Class
Although it's tempting to start your new hobby by shopping for your first motorcycle, the most sensible first step is to take a beginner motorcycle rider course.
So, what is the right type of class? It's one from the Motorcycle Safety Foundation.
Many experienced motorcyclists recommend Motorcycle Safety Foundation courses for two reasons:
First, you will get a comprehensive understanding of motorcycling, including how to stay safe and avoid motorcycle accidents when you're on the open road.
Second, you will get considerable experience on a motorcycle while riding in a safety-controlled environment. By riding a bike, you will know whether the reality of bike riding fits your fantasy of mastering this two-wheeled vehicle.
You will enjoy some additional benefits:
In many states, you won't even need to ride a motorcycle to get your license. Examiners waive this part of the licensing test if you've passed a Motorcycle Safety Foundation course.
You may get a discount when you buy a motorcycle.
You may get a discount when you get your motorcycle insurance.
Pick the Right Motorcycle
Long before you ventured to learn how to be a biker, you probably browsed websites or magazines with glamorous pictures of high-end bikes from major motorcycle manufacturers. Still, now is not the time to buy your dream machine.
You don't want to ruin your bike when you take a spill or ride in traffic. Instead, get experience learning how to ride a bike in all types of weather and road surfaces.
Also, high-end bikes have large, powerful engines which you will not have the experience to handle properly.
So, what should you do?
You could buy a new bike that has the size and power that makes you feel comfortable.
You could buy a used bike with a good history of being well-maintained. If you have limited finances, you will not have to worry about the immediate cost of depreciation after purchasing a brand-new bike.
You could build your own bike, such as a café racer.  This will teach you all about the mechanics of your machine so that you will always be able to fix it yourself or be able to tell a mechanic exactly what work to do.
Pick the Right Safety Gear
When you ride a bike, you won't have any of the built-in safety features of a car—so you must buy motorcycle safety gear to protect your body from the elements and from the shock of a spill or crash.  You may even want to consider buying motorcycle body armor.
Besides a helmet, you should buy gloves, boots, jackets, and pants. There are many styles of gear to choose from that will offer you different types of protection. However, if you are a frugal person, this is not the time to save money. Focus on quality, rather than trying to save money on cheap gear.
To sum up, by following these three simple steps, you'll go from an unsure beginner to a seasoned rider. She is a content writer & editor for more than 12 years. She usually writes about technology news, country news, arts & science, travel & automobiles. She used to test the product and write reviews for popular magazines.