You want to protect your bike from getting stolen. Maybe you've purchased a costly bike or this is the first time you being a bike owner. Either way, it is crucial that you have sufficient knowledge of how to lock a bike properly.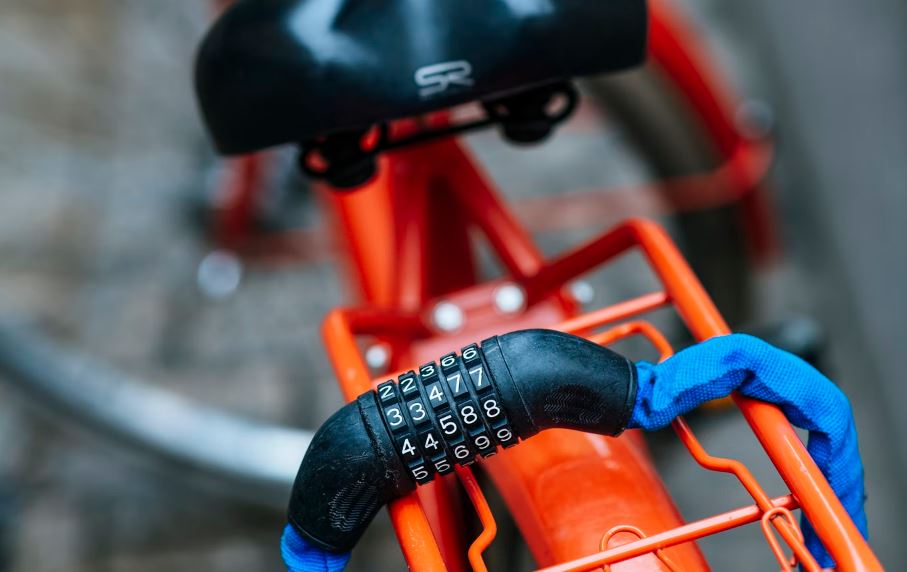 Bike thefts are common these days all around the world. But nobody wants their bike to be robbed from them. Right?
So to safeguard your bike, we've put together this detailed guide on how to lock your bike properly. Read and implement the steps outlined in this post to keep your bike safe from thieves.
Here we go!
Steps to Lock Your Bike Securely
Select a Busy Area to Park Your Bike
When you are trying to select a parking area to securely lock your bike, you'd feel convenient to lock it to the object closest to the place you are going. But it isn't a smart idea at all times. Locking your bike in an area where there is constantly people moving around will deter thieves in a big way.
They don't want to get caught while stealing a bike. Hence, the main target will be bikes locked in quieter areas. Therefore, you must always aim to secure your bike in a busy spot.
Always go for an Immovable Object to Lock Your Bike
Even if you have the strongest bike lock in the world, if you lock it to an object that is movable and unsafe, you are providing an easy opportunity for the bike thieve to take it away. To make you understand even more clearly, the security of your bike is completely depends on the object it is locked with.
Here's another important thing to note. Never lock your bike to a wooden object. You may think that the bike is secure but all it takes is a powerful wood cutting tool to steal your bike.
Learn About the Surrounding Area where You Park Your Bike
We'll all be in a situation where we aren't sure how safe the area would be for our bike. So if you happen to be in one such place, it's better you travel to a spot where you can be sure that your bike will be safe.
There is no doubt that certain areas will be a lot dangerous for your bike. So avoid those places to park your bike as much as you can.
Make Sure to Purchase a High-quality Bike Lock
You need to be aware that all the high-quality bike locks aren't priced expensively. But there is no denying the fact that the most strongest bike locks are expensive. Yet, they'll provide superior security for your bike. Always purchase the sold secure silver or gold rated bike lock.
These locks actually provide supremely high security for your bike and your bike lock isn't secure silver or gold rated, it's time to upgrade.
Lock the Components of Your Bike According to their Monetary Value
You should have a clear knowledge of which components of your bike are more expensive. For most bikes, frames are the costliest components followed by the wheels. What it means is that you should give more security to these bike parts. It doesn't matter where you park your bike; you have to follow this process.
When you follow this locking method, you'll definitely minimize the chances of your bike getting stolen.
A desperate thief will do whatever he can to steal your bike, so lock as many components of your bike as possible.
Either Remove or Secure Your Bike Components
Don't think that thieves only target the entirety of your bike. Even if they get hold of a valuable part from your bike such as frame, wheels or lights, it'll be profitable for them.
Purchasing a separate part of your bike can be expensive, so if possible, take the accessories with you or secure them strongly.
Use Hexlox to secure the components that are fastened with standard hexagonal bolts.
Keep Your Bike Out of Sight with the Help of a Bike Cover
You must always remember that the thieves will mostly target the bikes that are with least amount of security. The main reason for this is that they don't want to be around the place for a longer duration.
The simplest way to deter bike thieves from touching your bike is to use a bike cover. A quality bike cover will keep your bike out of sight and won't attract unnecessary attention.
No thief will take off the entire bike cover in order to find out whether it is a costly bike or not and in the process, increase the chances of getting caught.
Conclusion
We hope that our guide on how to lock your bike properly would have provided you answers for all your questions. Bike theft is a serious issue and nobody wants their bike to be an easy target. Consider your needs, the safety of the area and budget before spending your hard earned money on a bike lock.
Want to include your thoughts about this guide? Share them in the comments section below!
Check also: 11 Best Spin Bike (Review & Buyer's Guide)
FAQs about Bike Locks
What are the Types of Bike Locks Available in the Market?
There are several types of bike locks you can find in the market. They include.
D/U locks.
Chain locks.
Folding bike locks.
Cable locks.
Accessory locks.
Combination bike locks.
What Kind of Bike Lock Do I Need?
The straightforward answer to this is it depends on your requirements. If your area has most bike theft incidents, then investing in a strong and expensive bike lock is essential.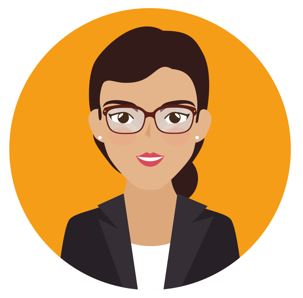 She graduated with a Bachelor of Arts (B.A.) and A.B.J. in Journalism from the University of Georgia. She has 13 years of experience in content writing. She writes about money, finance & science-related articles. Her articles have been featured in popular magazines like CNN, Vogue & ELLE.