Education is an important factor in a successful life. A degree can act as your ticket to unlimited possibilities. However, not everyone has the privilege to finish, or even pursue, their studies. Some universities can be inaccessible due to their expensive tuition. Fortunately, getting a sound education is no longer limited to a physical classroom at unaffordable colleges.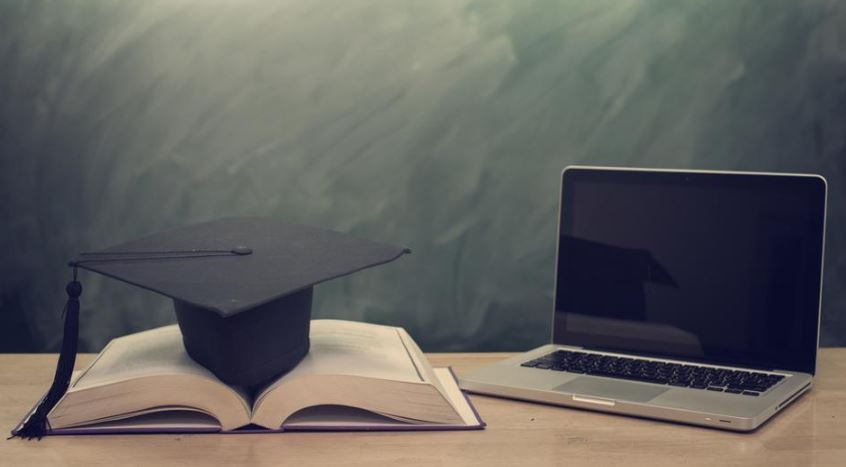 There is now an alternative to attending expensive universities for a degree in something you're passionate about. Online schools have emerged to give everyone the opportunity to further, complete, or pursue their studies. And an online degree acts the same as any other degree, sometimes even better.
Gone are the days when being physically present was the only way to study for a degree. Now you don't have to bear those uncomfortable and boring classroom environments. You can earn a degree from the top universities in the world without attending a physical setting.
But freedom of place isn't the only benefit; online learning offers numerous other perks, which makes it more appealing than traditional education.
You can go through the several benefits of an online degree below.
Top 10 Benefits of an Online Degree: 
1. Excel In another Field Or Industry
An online degree can help you change careers. Online schools accommodate a variety of subjects you can freely choose from. If you are unsatisfied with your field now, you can easily change careers by attending virtual classes. And by attending these classes, you can opt to learn new skills or polish old ones. Whether it's a pursuit of a new career as a therapist or joining the list of professional athletic trainers, an online school can help you get your degree. There are no limits to what you can achieve with an online degree. You can customize the program to better fit your lifestyle and interests.
See also: Reasons behind the Popularity of Online Degrees
2. Increased Flexibility:
The traditional educational system can be pretty limiting. You're typically bound to learn at the pace that the instructor dictates. But with an online degree, you can study at your own pace and on your own schedule. This can be an excellent option for working professionals who want to earn a degree without taking time off from work.
Additionally, students in online degree programs can take classes over the summer or during other breaks. This can help them to speed up the process of earning their degree and graduate sooner than they would with a traditional on-campus program.
Overall, the flexibility of online degree programs makes them an excellent option for students who need a more customizable and adaptable education experience. With the ability to choose their courses and take classes at their own pace, students can tailor their education to their individual needs and goals and graduate on their own terms.
3. Learn From Experts:
The internet has opened up many opportunities for people to study. Online education allows you to get a degree from a university or take courses from experts worldwide without leaving home.
People commonly believe that accredited universities don't offer online education. But the truth is, there are plenty of accredited online programs out there. In fact, many of the same schools that offer traditional on-campus programs also offer online programs.
So if you're considering quality education, don't let the traditional school system hold you back. The benefits of online learning outweigh those of traditional learning systems.
4. Expands Your Network:
Online education programs allow you to engage with classmates and professionals worldwide. This learning environment fosters intellectual growth and personal development by exposing you to new ideas and perspectives.
These relationships can be beneficial both professionally and personally. As you develop friendships with people from different cultures, you'll have the opportunity to learn about new customs and ways of life.
You'll also be able to expand your professional network, which can lead to new job opportunities and career advancement.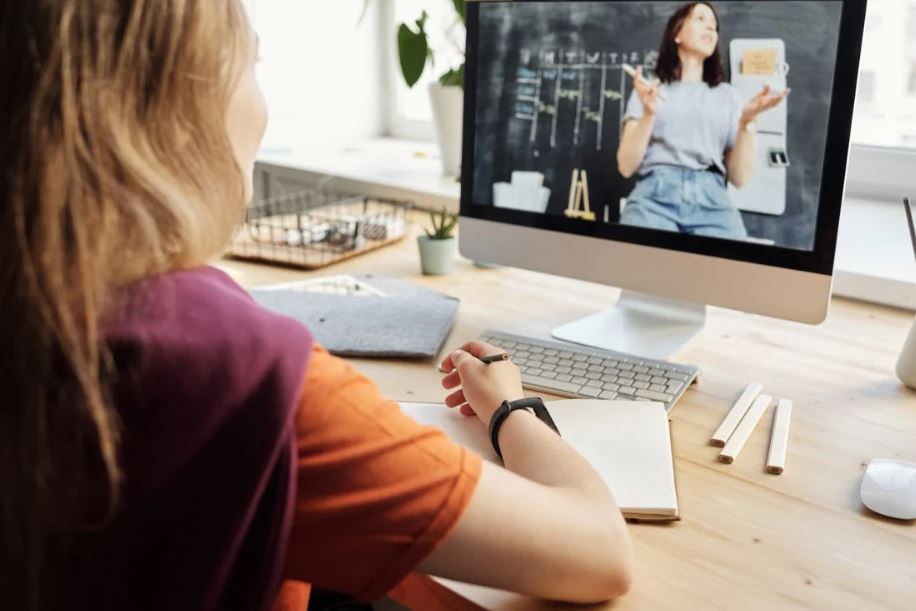 5. Advance In Your Career
It doesn't matter if it's your first, second, or third degree. Employers will always appreciate your willingness to pursue education. Including your online degree in a resume can give employers the impression that you are proactive in advancing your career. It shows determination and grit. Additionally, distance learning gives you the opportunity to choose which subjects you want to take. You're free to take classes that are completely unrelated to your initial course. This means having additional skills that you can use to further advance in your chosen career.
It's a matter of knowing which subjects, courses, or classes you'll need to take to boost your career. For example, online edd programs can help you move forward in the world of education and get you qualified to become a school principal or even a president of a college. Just make sure to plan out your educational path to reach the goals that will help you advance in your field.
6. Study Anywhere At Your Own Pace
The best thing about pursuing an online degree is having the freedom to study at your own pace. Online schools and distance learning are extremely flexible. It's the perfect educational setting for people who want to pursue their studies while working a full-time job. Although, some of the classes might require you to check in with your assigned professor virtually, from time to time. These virtual meetings involve you and your classmates coming in via a conference call. This is where you can discuss group projects or lessons you might be having trouble with.
7. Improve Time Management Skills
You will only be able to receive your online degree if you manage to balance your schooling with other aspects of your personal life. In distance learning, there will be no professors or mentors micromanaging your education. For this reason, you need to improve your time management skills. Including an online degree in your resume will project great time management skills and can potentially impress your future employer.
An online degree can allow you to pursue a hobby or an interest you wouldn't otherwise have time for. With flexible scheduling and no commuting problems to endure, you can use your free time to explore something new.
So if you're looking for a way to fit learning into your busy life, an online degree could be the perfect solution. And who knows, you might find a new passion along the way.
8. Save Money
Online degrees will help you get a sound education without breaking the bank. Distance learning will ultimately cost cheaper than a physical school because you won't have to commute to get to a classroom. Plus, you won't have to pay for books because your professors will include digital copies of handouts and modules for your studies. And most online schools provide access to the applications and software you'll need for your subjects. This means you won't have to worry about expensive subscriptions to certain applications and software when completing your course.
Additionally, because students can complete their coursework from the comfort of their own homes, they don't have to worry about the costs associated with commuting or relocating. This can save them significant money on transportation and living expenses.
In short, online degree programs offer a more affordable option for students looking to earn a degree without breaking the bank. With lower tuition rates and the ability to save on commuting and living expenses, online programs can be a cost-effective choice for many students.
9. Builds Self-Discipline:
Pursuing an online degree requires a considerable amount of self-discipline and accountability. Unlike a traditional brick-and-mortar university, there is no one to hold you accountable for attending class or turning in assignments on time.
It is entirely up to the student to ensure they complete their work and meet deadlines.
While this may sound daunting, it is an excellent opportunity for students to develop these crucial skills. Pursuing an online degree demonstrates to employers that you can handle great responsibility and can be trusted to complete tasks even when no one is supervising you.
These qualities are highly valued in the workforce and can give you a leg up in the job market.
10. More Engaging:
It is a commonly held belief that online education is boring. This is not true! In fact, online education can be pretty engaging and offers several advantages over traditional in-person instruction.
For one, online courses tend to be more interactive than traditional classes. They often use multimedia resources, such as videos, audio recordings, and written materials. Additionally, online courses are often more flexible than their in-person counterparts, meaning you can study at your own pace and on your own schedule.
Finally, online education allows students to interact with their peers from all over the world. This global collaboration can make learning more engaging and exciting.
So if you're looking for an engaging educational experience, don't write off online education. It might just be the perfect fit for you.
See also: 5 Reasons Why You Should Enroll for Online School
What's Next?
There is absolutely no reason to pass up an opportunity to get an online degree. Life should be lived with a continuous pursuit of knowledge. You can never go wrong with an online degree, especially when it comes to advancing your career. There are several schools that offer distance learning. Once you set your mind to improve your skills or learn new ones, nothing can stop you.
Make sure to set goals for each subject so you won't lose track of projects or assignments. Remember that no one will micromanage you as a student. Attend your virtual classes properly and you'll reap the benefits that online schools have to offer.
You will have to manage your own time and balance it with other tasks to receive your online degree. But if you ever find yourself having difficulties adjusting your schedule, reach out to your instructor. If you communicate your bottlenecks properly to them, they will help you adjust your schedule and deadlines to better suit your lifestyle.
In conclusion, there are many benefits to getting a degree online, including the ability to attend class from anywhere, the flexibility to fit school into your busy schedule, and the ability to take advantage of lower tuition rates.
If you're considering getting a degree online, don't believe myths – do your research and find the right program.
These are the top 10 benefits of an online degree. I hope this article helps you to find some useful information about online degrees. Stay tuned for more educational news. 
She is a content writer & editor for more than 10 years. She has a vast knowledge of all types of content. She delivers product news & lifestyle news & world news in our magazine. A mum of two teenagers and two adopted dogs, she enjoys riding on her trusty bicycle to discover new sights and sounds in Singapore.