It is easy to get overwhelmed when you think about what is involved in a long-distance move all the coordination you need to carry out, or all the things to sort and pack. If this is your first time to move long distance and you are unaware of how to prepare for it, then it becomes a real struggle. A well-planned move saves you the troubles and stress, and often costly mistakes that come with a long-distance move.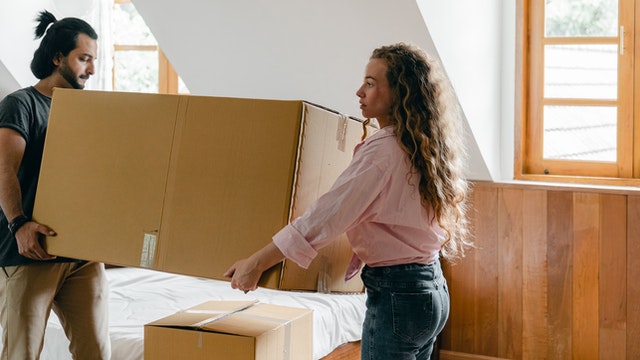 What is Considered a Long-Distance Move?
A move is considered to be long-distance when it is over 400 miles; it is also referred to as a long-haul move, interstate, or cross-country move. When the move is less than this distance, it is considered a local move.
A move of this distance is costly and laborious to prepare for. If you are not careful, you may spend more money than what you thought you would only spend; or you may cause yourself some delays because you have overlooked some items that should have been included in your packing list.
What is the Average Time to Prepare For a Long-Distance Move?
According to Dallas long distance movers, you would need at least four to five months to prepare for a long-distance move. A carefully laid-out plan will help break down your preparation tasks within that timeline and tell you exactly what to do, how, and when. Your plan ensures that nothing gets missed even when moving details from your movers keep resurfacing.
When planning for your move, break the timeline of your tasks into:
Four Months Prior to Move
Your top priority is to determine your convenient move-in date. You will need this detail when booking your movers, or commission extra help with your preparation or with the move-in. Also, you can make a mental inventory of your stuff to get an estimate from the movers of how much they will charge you based on that.
Two Months Prior to Move
This is the time to begin to focus on organizing your stuff. Begin by organizing your important personal, medical, and financial documents first. Then proceed with organizing and sorting your stuff into three categories: donate, sell, and take. If there is house maintenance that needs to be completed before moving out, book all necessary contractors for those jobs and determine in the following weeks when they should be done.
Once you have your final inventory, book your mover, and make final coordination for pickup and deliveries as well as a consolidation of shipments when possible.
One Month Prior to Move
Determine if you would require a suitable unit to rent for storing your stuff. This is advantageous when you need to leave your current place all empty and clean before moving out. Having all your belongings in one storage space makes it more efficient for your movers to haul them when it's time to pick them up.
This is the time to start packing and labeling your stuff. Pack your most important stuff first, and the least important last. Keep your boxes unsealed, in case you need to add or take out some items before closing and marking them in your packing list.
Three Weeks Prior to Move
Begin paperwork and coordinate the transfer of your medical records. Check to see if your vehicle will pass the inspection in your new state. Within this period, this is also the right time to pack for furniture and appliances that you will bring along.
One Week Prior to Move
If you are moving with your vehicle, make an overall check – tire, oil, engine – to make sure it is in perfect condition before your road trip.
Pack your moving-in necessities for a few days in one bag: clothes, toiletries, sleeping essentials, and medicines.
Go over your checklist and make a clean copy to be given to the movers and the one representing you to dispatch your stuff to the movers, or receive them in the new address if that was in your plan.
The Day Before the Move
Double-check your tickets and travel bags if you are flying, or your car if you are traveling on the road. Make last-minute coordination with your new landlord on your estimated time of arrival, and to make sure someone is there to let you in.
On Moving Day
Make sure that your moving-out representative is there to meet with the mover. Make a final inspection of the place from room to room before turning over the keys to the real estate agent or landlord.
You may find it hard to worry less about moving until you have finally moved into your new home, and all your stuff is turned over completely and without damage. But a long-distance plan will easily help you ease that stress and execute the move with fewer problems. She is a content writer & editor for more than 12 years. She usually writes about technology news, country news, arts & science, travel & automobiles. She used to test the product and write reviews for popular magazines.