As anyone who owns a home, you are very aware that grocery shopping usually takes a huge chunk off your budget especially if you have a large family. However, this doesn't always need to be the case. This is because there are easy ways to save money on your groceries. Various grocery rebate apps are perfect and less hectic than cutting or printing out coupons.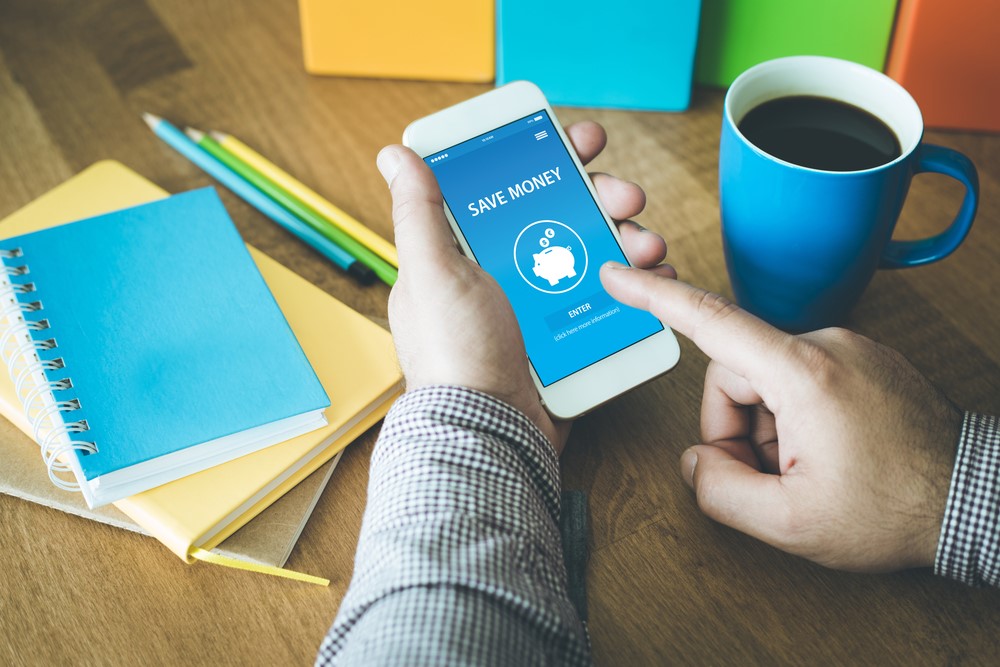 These apps are so awesome that they will pay you to grocery shop. That may sound too good to be true but it is true without any catches. All you need to do is download the apps, buy the items listed on the app at a grocery store, take a photo and then upload your receipt then wait for payment. Also if you want, you can even use coupons on the foods listed on the apps and still get that awesome rebate. 
To get you started here are the best grocery rebate apps that will pay you real cash to buy groceries.
Ibotta
This is one of the cool ways to earn cashback from your grocery shopping and you also have the option to refer friends and earn extra bonuses. First, you have to download the app which is available on both iOS and Android.  Unlock cash rewards by completing some tasks before you go shopping.
After that just go shopping for the products that you have unlocked at any of the stores that are listed on the app. You can then verify the purchases by scanning your product bar codes and submitting a photo of the receipt. After that, you will get your cash which will show up in your ibotta account within 48hours. You can then withdraw your cash through PayPal or Venmo.
Paribus
This is another awesome FREE app that gets you money back when the prices drop. You get refunds from stores such as Walmart, Target, Best Buy, Costco and a lot more. To get a cashback from this app you have to begin by signing up on it using your email.
After creating a free account, Paribus will begin monitoring your email for any online purchase receipts that you receive. In case the prices drop, the retailer will refund you the price adjustment to your original form of payment within 3 to 7 working days. If you are unsure, there are plenty of reviews and guides for use such as The Money Pig's.
Checkout 51
This is another one of the amazing ways to save money when buying the items that you love. Go through your offers and buy the items at any of the stores you see on the app or the site.  After
purchase, you then upload the receipt through the Checkout app or website. Your purchase will then be confirmed and your account will be credited with the amount. As soon as your account balance hits $20, you can cash it out and your check will be mailed to you.
Dosh
This is an app that allows you cashback when you purchase groceries at the 1000 stores and restaurants with a linked credit card. It is an app that works both online and instore. All you need to do is connect your credit card or debit cards to the app and then shop and get up to 10% cashback automatically from select stores. Then as soon as you have accumulated enough cash, you can always transfer it to your bank account, PayPal or opt to give to charity.
Coupons.com
This is a website and app that contains a collection of hundreds of free, paperless coupons that are valid at the commonly shopped stores such as Target and Walmart. To earn your cash back, you will need to sign up for an account and browse for deals that could be scanned/redeemed when checking out. You could also submit your receipt to get you're your cashback through your payment account. The best thing about coupons.com is that there is no minimum amount required for withdrawal.
RELATED: BEST BUDGETING APPS
BerryCart
This is a very interesting app that pays you when you eat healthy foods. On your grocery list, make sure you have gluten-free, organic, or non-GMO foods. Berry Cart will give you access to very friendly cashback offers when you buy healthy products.  What best it even greater than the others is that it works for over 100,000 locations and these include stores like Whole Foods, Walmart, Sprouts, Safeway, Target, Kroger and many more.
You will have to download then app and begin searching for the all-natural, gluten-free, non-GMO and organic foods.  Just purchase the items and take a picture of your receipt. Your money will automatically be credited to your account. You can withdraw to your PayPal or opt to receive the amount as various gift cards.
Receipt Hog
Receipt Hog is a very interesting and fun way to turn your normal receipts from everyday shopping into cash. What sets it apart from the other apps is that you don't have to shop at a specific store or shop for specific goods, you will still get your cash back. Simply take pictures of your receipt from your daily purchases and begin earning the coins for every receipt you upload. You can then later redeem the accumulated points for Amazon Gift cards.
Savingstar
SavingStar is another great app that offers impressive cash back incentives. It allows you to save 20% on fruits and vegetables weekly. You also get to enjoy a freebie bonus that you can always claim on the app. What you need to do is activate an offer that appeals to you. After you find that offer you add a store and choose the store you want to buy the product from.  Purchasing the product comes next and taking the picture of the receipt which you will submit at the app. The money will then be credited to your account and you can withdraw it via Paypal.
Grocery shopping doesn't have to be a pain you can save a lot of money as you have seen above through cashbacks. Just find the best price tracking/refund app for your grocery shopping and save cash to cater for other needs. With the increased prices of items saving any amount is usually worth it since it provides some much needed financial relief no matter how little. She is a content writer & editor for more than 12 years. She usually writes about technology news, country news, arts & science, travel & automobiles. She used to test the product and write reviews for popular magazines.