Dysphagia is a troublesome condition that affects the patient's ability to swallow food. Over time, if the condition worsens, it begins to affect chewing abilities too. There are multiple reasons why this condition begins, but whatever the cause may be, the symptoms are fairly consistent. When considering the main affected areas, it is important to create a dietary routine that works for your pain management and nutritional intake. With that in mind, here are three great recipe ideas for dysphagia sufferers.
Benefits of Thickeners for Dysphagia
The first point of importance is to highlight the advantages of thickeners like Simply Thick. Dysphagia poses the risk of aspiration. This is when food or liquid enters the lungs and is extremely dangerous. It happens a lot with undiagnosed and untreated dysphagia, so it is important to find ways to combat it. A thickener makes food or drink easier to digest in smaller portions, helps the patient focus on chewing and swallowing, and means the whole process is more suitable for the symptoms.
Pureed Garlic Bread
For the purposes of these recipes, Simply Thick portion sizes have been factored in. If you choose to use a different style of thickener, the ingredients will need to be adjusted to suit that product.
Ingredients
1 Garlic bread (store bought)
1/3 cup water
2sachets thickener
Instructions
Blend the garlic bread up using an electric mixer.
Add the water, and blend again.
Add the thickener, and blend again.
Scrape the mixture out into a bowl.
Shape the mixture out onto a plate in a circle, or multiple smaller circles if you wish for reduced portion sizes.
Enjoy your pureed garlic bread!
Mash Potato, Flat Yorkshire Puddings, and Pureed Vegetables
Ingredients (For one person)
3 medium sized potatoes
½ cup flour
2 eggs
Warm milk
2 sachets thickener
Selection of vegetables (personal preference, any will work)
Instructions
First, peel the potatoes and set them to boil in a pan. Leave them to boil.
Put the vegetables in a pan and bring to a boil until soft, then focus on creating the batter.
Mix the flour, eggs, and milk in a bowl and blend until all are mixed together. Add the milk incrementally, and on the final batch add in the thickener too.
By now, the potatoes and vegetables (20 minutes) should be boiled. If you need them to be softer, consider leaving them in the pan for longer (40 minutes should create a real, mushy texture).
Mash the potatoes with some butter, or whiz them for a quick spin in the blender to make sure the lumps are really gone.
Wash the blender out and do the same with the vegetables.Feel free to add a sachet of thickener with the correct amount of water into this too.
Line a pan with olive oil and bring to a high temperature. Pour in the batter (as you would for a pancake) and let it crisp and bubble. Flip it over and cook both sides, until it is ready.
With all steps complete, enjoy your meal.
Thickened Ice Cream
It's always nice to have a dessert option. Here is a nice modification for a simple ice cream dish, for those who wish to enjoy a sweet treat after their main course.
Ingredients
A tub of ice cream — you choose the flavor
A blender
1 sachet thickener
Instructions
The instructions for this dish are straightforward. Take a portion of ice cream and put it in the blender. Add in the thickener sachet and blend it all together. The consistency will then be more manageable.
A dysphagia diagnosis will require a change of mindset, but there are still delicious meals to be found!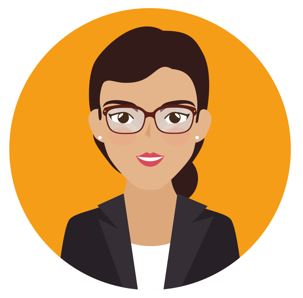 She graduated with a Bachelor of Arts (B.A.) and A.B.J. in Journalism from the University of Georgia. She has 13 years of experience in content writing. She writes about money, finance & science-related articles. Her articles have been featured in popular magazines like CNN, Vogue & ELLE.