There are basically two sides to Puerto Rico. One is for rest and relaxation, while the other is for adrenaline junkies that are craving an outdoor adventure.
If you're looking for the perfect backdrop for your dream holiday destination with pristine beaches, incredible waves, and beautiful coral reefs, you could easily find that perfect beach that suits your mood.
Meanwhile, if you're craving for some outdoor action, you could head to the rainforests, or mountains and be amazed by awe-inspiring views.
The country also has a colorful culture that consists of incredible cuisine, dance, and sports. You'd never run out of things to do in Puerto Rico: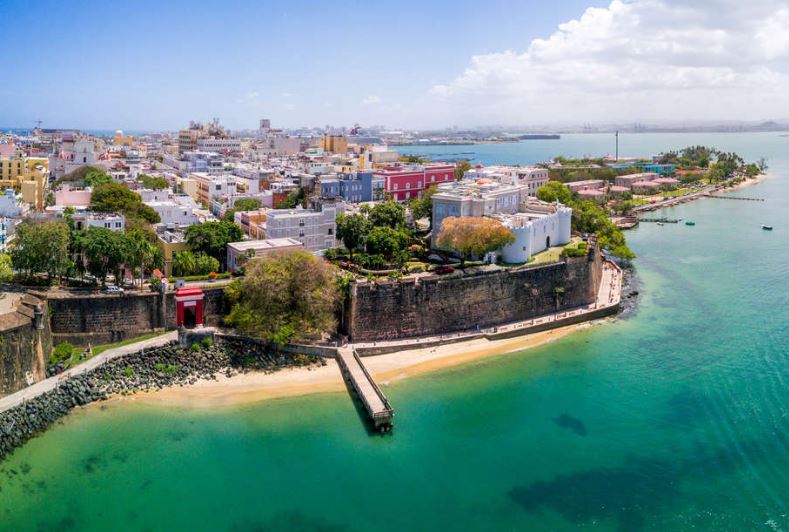 Culebra & Vieques
Seven miles away from the mainland, you'd come across these two breathtaking gems ‒ the Culebra and Vieques.
Fifty years after the military occupation, these islands now exude a completely laid-back atmosphere, and most of its towns are populated by ex-pats and locals.
There are a variety of things that are waiting to be explored as well, like beautiful wild horses, and sea turtles. But most people go here for the incredible beaches, most of them deserted and considered the best beaches in the Caribbean.
Old San Juan
Walking the streets of Old San Juan with imposing forts and gorgeous colonial architecture would make you feel as if you're living in another era.
It's one of America's oldest cities, more than 500 years old. The place is a beautiful blend of Spanish colonial architecture (hundreds of 16th-17th century Spanish colonial buildings) and modern-day Puerto Rican life.
The area is declared a UNESCO World Heritage Site, and it's a great place for visitors to dine, shop, or just stroll along with these beautiful structures.
Whale-Watching and Surfing at Rincon
Also known as the "Little Malibu" and "Pueblo del Surfing," meaning Surfing Town, Rincon is known to be Puerto Rico's surfing paradise.
It transformed into a surfing mecca after the World Surfing Championships were held here in 1968, where images of the Rincon and its constant 15-foot-high waves were published worldwide.
Although the waves tend to get a bit high here, there are still a lot of beautiful beaches in the area that is great for swimming.
It's also where whale-watching excursions are held. The whale-watching season is from mid-January to March when humpback whales frequent the area. Tours can be easily arranged in town.
Isla Verde
If you're searching for a great beach that's within easy reach of a major airport, then Isla Verde is perfect.
With clear calm waters lined with a white-sand beach against the dreamy backdrop of palm trees and resorts, the place serves as a tropical getaway for every sun-seeking, overworked vacationer.
This is located in the suburbs of San Juan, so if you're looking for other places of interest without venturing too far, Old San Juan's historic streets are just a cab away.
You can also go for an excursion to El Yunque National Rainforest after spending some time on the beach.
Rio Camuy Caves
This cave park features a huge cave system, covers approximately 268 acres, and is believed to be the world's third-largest cave system.
There's a trolley bus that transports people to a 200-foot sinkhole, which is now known as Cueva Clara Empalme, a preserved area.
There's also a guided tour that leads visitors to Cueva Clara Empalme. Apart from the breathtaking natural wonders of the cave, another interesting fact is that most of these caves are used by the indigenous population way back.
El Yunque National Forest
If you're feeling adventurous and want to experience Puerto Rico's verdant beauty, head off to El Yunque National Forest. Nestled in the Luquillo Mountains, the climate here is a lot cooler than near the coast and lower elevations.
Hiking trails could be found in the forest, letting hikers have a closer look at approximately 40 species of trees, hundreds of plant species, and an abundance of small wildlife.
It's considered one of Puerto Rico's top natural attractions and is often frequented by visitors after a tour from San Juan. Some of the place's highlights are the Baño Grande, Baño de Oro, La Coca Falls, La Mina Falls, and Yokahú Tower.
Found just right next to the highway, La Coca Falls, 85-foot majestic waterfalls, is the first attraction visitors would come across while visiting the area.
La Vuelta Cycling Tour
If you want to have a glimpse of the entire country at a great pace, then why not sign up for the La Vuelta Cycling Tour?
For three days every January, participants get to cycle on rainforests, coconut plantations, marinas, and breathtaking beaches, and going over through 42 towns.
While you do need to be fit to be able to join this cycling tour, organizers made sure that there are enough rest stops along the way, where participants could relax for a while and simply enjoy their surroundings.
During evenings, there's sumptuous Puerto Rican food and hospitality to enjoy.
Puerto Rico Museum of Art
This museum has been open for about 20 years now and has featured various artworks of the country's most celebrated artists.
There are also various educational activities that visitors could take part in, including workshops and other guided tours.
Ponce
A lot of people consider Puerto Rico's second-largest city to reflect the very essence of the country. Most locals could be often heard saying, Ponce es Ponce, meaning Ponce is Ponce ‒ earning its reputation for being unique.
Walk across town, come across the breathtaking fountains in the square, or simply strong by the narrow lanes of the historic center. While you'd still encounter a couple of nuisances an urban city possesses ‒ overcrowding and traffic jams, you'd also come across lots of marvelous colonial architecture, interesting museums, and a lovely boardwalk filled with delicious restaurants that's worth visiting.
Final Thoughts
Puerto Rico is an enchanted Caribbean Island filled with breathtaking natural wonders, historic buildings, and plenty of opportunities for adventurous activities. Hopefully, you'll consider the attractions we've mentioned as you plan your excursion to beautiful Puerto Rico.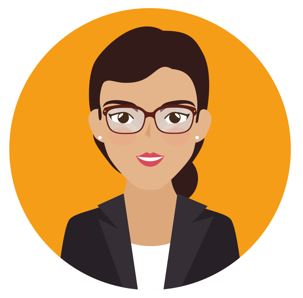 She graduated with a Bachelor of Arts (B.A.) and A.B.J. in Journalism from the University of Georgia. She has 13 years of experience in content writing. She writes about money, finance & science-related articles. Her articles have been featured in popular magazines like CNN, Vogue & ELLE.