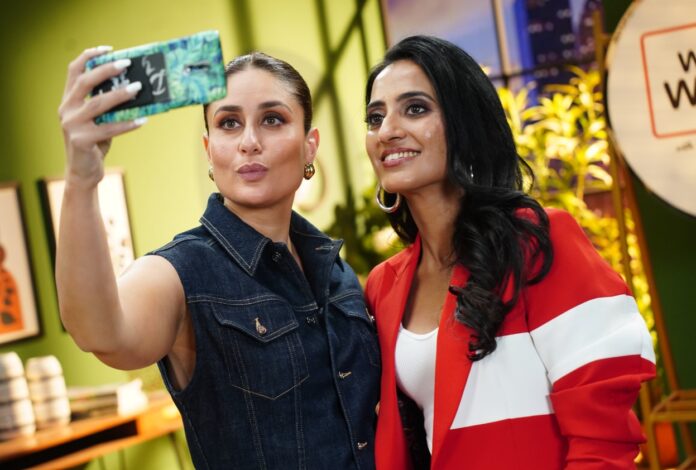 Most of us know about the charming and vivacious businesswoman Vineeta Singh from Shark Tank India, who is also the CEO and co-founder of the renowned Sugar Cosmetics. However, many need to be made aware of how she became so successful in life and how she left a mark in India's very competitive fashion industry.
Before understanding the secret behind her success, we must remember that she has built her empire based on sheer hard work and indomitable spirit. Thus, it is only right that we understand such an icon more intimately in this article. Here, you will find about Vineeta's net worth in 2023, her updated bio, her career growth, some of her personal information, and lastly, how much she has achieved till now.
Vineeta Singh's Net Worth
As the founder of SUGAR Cosmetics, one of the most popular cosmetic brands in India, Vineeta has an impressive net worth. Though it is impossible to learn about her salary accurately, many sources claim that now, Vineeta earns almost 7 to 8 crores a month. 
After the popularity of the show Shark Tank, she has become more popular, and her brand has seen significant growth. Plus, we will have to think of all the companies that Vineeta has invested in while being a judge on Shark Tank. So, it is only natural that her net worth must have increased even more since then.
Vineeta Singh's Biography
| | |
| --- | --- |
| Name | Vineeta Singh |
| Year Of Birth | 1983 |
| Age | 40 |
| Nationality | Indian |
| Birth Place | Delhi, India |
| Alma Mater | IIT Madras, IIM Ahmedabad |
| Spouse  | Kaushik Mukherjee |
| Children | 2 |
| Profession | Businesswoman |
| Business | Sugar Cosmetics |
| Net Worth | 100 crore approx |
If we trace Vineeta's personal life, we will see how she started pretty much from the bottom, like many. Born in 1983, to highly educated parents, Vineeta completed her schooling from Delhi Public School in 2001. After that, she joined the Indian Institute of Technology of Madras to complete a B.Tech course in electrical engineering. While studying there, she did a three-month internship at ITC Limited, Kolkata, in 2004.
The next step for her was to complete her MBA in 2005 from the Indian Institute of Management, Ahmedabad, and again, she interned for the very prestigious Deutsche Bank. After her internship, she was offered a highly well-paying job worth one crore yearly, but she rejected that offer to start her own business.
However, in her journey to success, she was not alone. While studying for an MBA, she met her lifelong partner, Koushik Mukherjee, and got married to him in 2011. Now, Koushik is the president and chief operating officer, whereas Vineeta is the CEO and co-founder of Sugar Cosmetics.
See also: Lokesh Kanagaraj Wiki, Bio, Age, Wife, Net Worth, Height, LCU, Education, etc.
Vineeta Singh's Age
Vineeta was born in 1983 and is currently 39 or 40 old. 
Vineeta Singh's Career
As we have discussed before, very early on, Vineeta decided not to go for a highly lucrative job but to start her own business. This was a bold decision, considering how becoming successful in business is so rare. Still, she persevered and opened Sugar Cosmetics with her husband in 2015. 
But she was not successful from the get-go. Before starting Sugar, Vineeta tried her hands with two other business options, which failed. 
First, she formed a start-up called Quetzal in 2007. Here, she provided background verification checkups to recruiters who wanted to recruit candidates for their company. But this did not land at that time. She had to try again with her second startup, Fab-Bag, which launched in 2012. 
Fab-Bag was a subscription-based platform through which she would deliver beauty products to the subscribers. Again, Vineeta did not succeed as much as she expected. 
After that, she thoroughly researched the cosmetics sector of India and found many problems with the existing brands. Most of them then did not cater to the skin tones of Indian women, which can be very diverse. She thus launched her third company, Sugar Cosmetics, where she started selling personal care products and cosmetics, specifically crafted for the Indian market. 
One of the earliest support came from India Quotient in 2017 and from a Singapore-based RB investment company that extended their helping hand to Vineeta.
According to many reports, even in the first year, the company did a business of 52 lakhs. In those times, only three of their products were rolling out popularly, and the company faced problems importing their other essential product from Germany. They even had to get a loan to import and manufacture their famous lip crayon from Germany, one of their most profitable decisions ever. 
This product became their best-selling cosmetic the following year. Their revenue almost went up to unimaginable heights compared to their first year, and by 2017, Sugar Cosmetics was making 11 crore. The sales again jumped to 104 crore in 2020, and by 2022, it was making an operating revenue of a whopping 210.9 crore.
Recently, news surfaced that the company has joined hands with L Catterton, one of the biggest multinational consumer-focused private equity firms, and signed a deal of $50 million with them. Not only that, but in 2022, the Bollywood superstar Ranveer Singh also came on board, invested his money, and became their brand ambassador.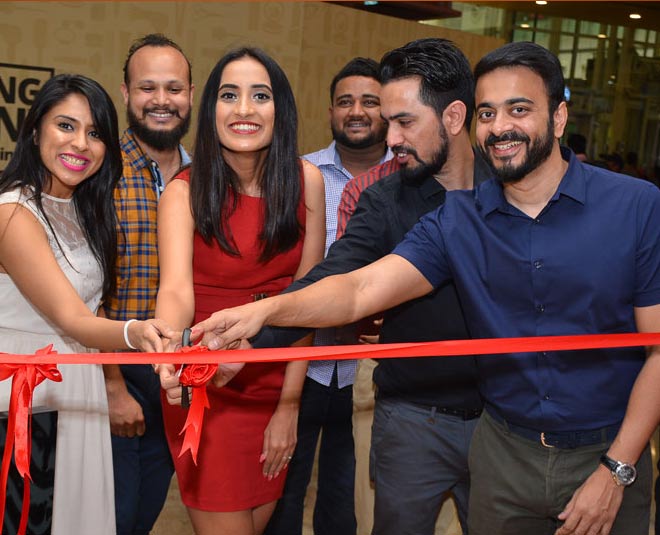 Some of Vinetha's Achievements 
From the moment Sugar Cosmetics took off, Vineeta bagged many accolades. We have mentioned only a few of them- 
In 2021, Vineta received the W-Power Award from Forbes India.

She got the BW Disrupt 40 Under 40 Award by Businessworld in 2021.

She was on Fortune's 40 Under 40 list of 2021.

She also appeared in the World Economic Forum's Young Global Leadership list of 2022.

Vineeta is an active investor in Shark Tank India. 

She also appeared in many reality shows like Kaun Banega Crorepati and The Kapil Sharma Show and gained admirable fame amongst the masses.
See also: All About Making A Grand Entrance
Wrapping It Up
On that note, we conclude our informative article on Vineeta Singh's net worth, biography, age, career, etc. Vineeta is an icon to the youth of India, who proved how one can make it big with enough dedication and hard work. We hope with this article, more people will follow her example and try their best to achieve their dreams.