The trucking industry is one of the most profitable and growing business industries in Australia. The number of entrepreneurs and businesses leaning to the trucking sector increases annually and shows no sign of declining. If you are planning to enter the trucking business, there are plenty of opportunities waiting for you – a broad market, better salary, and job security. Threats also do exist and should be considered before your start-up.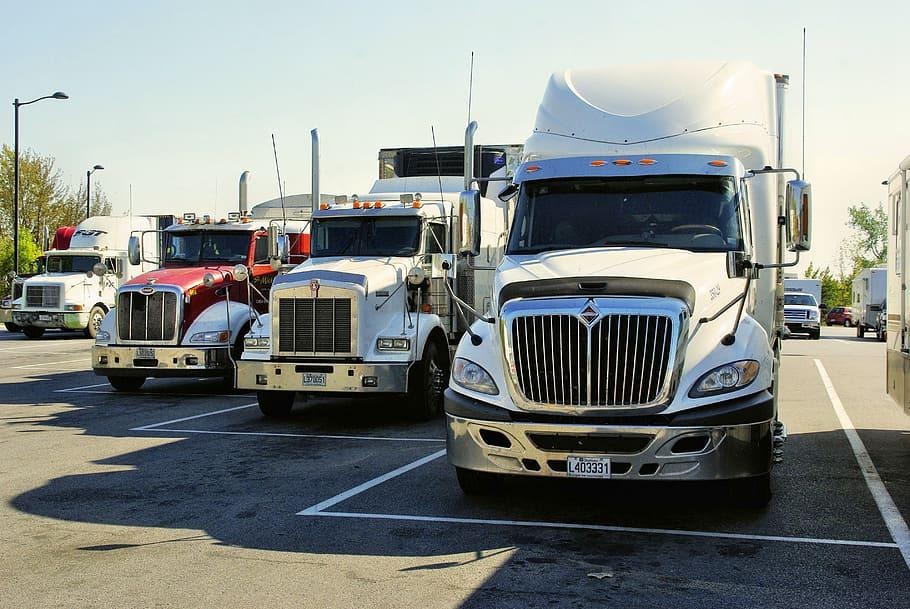 Once you identify the pros and cons of your trucking business venture, the next steps would be acquiring the trucks you need. It would be ideal to purchase new trucks for your business, but used semi trucks for sale would be a better option, especially for tight budgets.
Buying a used semi-truck may seem to be a gamble, but can be a good investment if done with research. Before investing big, here are some of the top considerations to keep in mind when buying used semi-trucks.
Determine your trucking requirements
To successfully procure a semi-truck for your business, you need to determine the market niche you want to focus your trucking business with. Your choice of market helps identify the equipment you need for your business, the rates you'll be charging, and the freight lanes you'll be servicing.
Ideally, specific loads would be a good market to start with to avoid competing with larger carriers. Whatever your choice of trucking industry may be, you need to identify which type of truck to purchase.
Create a list of the specifications that you need or prefer to have with your semi-trucks. Some of the items to consider before your purchase are the following:
Type of engine
Legal weights for semi-trucks
Axle weights
The dimension of the truck
Mileage
The features mentioned above also give you a better insight into how much budget you need to purchase a used truck.
Understand what the semi-truck offers
So have you found a semi-truck suited for your needs and matches with your budget? Is it enough to close a deal? Learn more by understanding every detail the semi-truck offers.
Is the semi-truck you are eyeing for regularly maintained? What is its current mileage? Is the semi-truck engine a good brand and still working well? These details help you anticipate future repairs, scheduled maintenance, and possible existing problems in the semi-truck.
Decent engines, even the used ones, can still offer millions of miles if they are maintained right. It pays to see if the semi-truck you have in mind is reliable and will not cost you hundreds or thousands of dollars in repair. Ask for the following information and documents to better understand the current state of the used semi-truck for sale.
Maintenance records
Oil change history
Mechanical maintenance records
Tire conditions or tire replacement records
Engine history
Vehicle certifications
By understanding the complete details and conditions a semi-truck currently offers, you can easily adjust your budget for purchase and budget allocated for future repairs and maintenance costs. If your purchase is indeed a good deal, are the extra costs essential to purchase and invest in the semi-truck?
Where to buy your semi-truck
It pays a great deal to purchase a semi-truck from the original owner; however, a good and reputable dealer would be the best second option. It still pays to invest in a semi-truck through a truck dealer instead of a private individual.
Most truck dealers offer a form of financing option. You might not be able to take advantage of these with a private owner. Deals are also better with a reputable dealer because they have a reputation to uphold. Warranties are also most likely available through a dealership compared to purchasing one directly from the owner.
However, one should also consider that the size of a dealership is not parallel with the quality of service it offers. It pays to do your research, seek testimonials, and understand what a truck dealer provides – from the selling process to the after-sales experience.
Ask for extended warranties
You will never know if your semi-truck purchase is indeed a steal unless you experience driving and using the machine for a few hundred miles. Before purchasing, it would be best to ask for extended warranties on your semi-truck.
If you are not prepared financially – in shouldering engine overhauls and unexpected repairs that may arise a few days or weeks after your purchase, an extended warranty from your truck dealer is an insurance you can rely on. Some dealers offer up to 3 months warranties on service and parts.
Consult with your truck dealer if such warranties include coverage on major parts and components of your semi-truck. If not, you may want to weigh the pros and cons of your purchase, in terms of the potential expenses you might face in the future in the event of issues and problems on your semi-truck.
Consider buying from fleet tractors
Another cost-efficient option when buying used semi-trucks for your business is through fleets. Truck fleets regularly update their trucks, and when they do, it is an opportunity for small trucking businesses to check out their machines to go.
Fleets have their repair shops that will most likely have a well kept mechanical history of their trucks, as well as regular maintenance proofs and documents. You might get in touch with the people who drove and experienced the serviceability of these trucks.
However, despite the advantages, you may still encounter a few hiccups with a fleet purchased semi-truck. A good buy is not necessarily guaranteed even in this situation. It still pays to see the trucks' actual specifications to be able to purchase a decent vehicle suited for your need and budget.
Buying a used truck without asking questions and careful inspection is like buying a home without stepping inside. Not every semi-truck that catches your eye is an excellent deal to consider. You will need to engage all your senses and invest time in understanding what these trucks offer at present, as well in the future, before considering to buy.
Now that you have found the perfect semi-truck, secured financing, and sealed the deal with your dealer, you still have a few steps to consider now that you have the keys to your vehicle for your trucking business. You will have to anticipate maintenance and operational costs in running your semi-truck. A repair shop where you can easily have your rigs checked is also an excellent investment to put your efforts in, especially in the trucking industry. Build up your emergency funds even if your semi-truck purchase is running within your expectations and smoothly.
Research, discipline, and commitment can help you find the perfect used semi-truck for your business. The purchasing process is also an excellent opportunity for you to practice empowering yourself as a business owner, a factor that helps businesses reach success. She is a content writer & editor for more than 12 years. She usually writes about technology news, country news, arts & science, travel & automobiles. She used to test the product and write reviews for popular magazines.