Raising a family is one of the biggest tasks in life. It requires a lot of planning upfront, especially if the little ones are on the way. Probably one of the biggest parts of that planning process is finding the perfect home. This requires careful consideration of various factors and, although each family is different in their own way, each can achieve an ideal size and layout according to their own needs.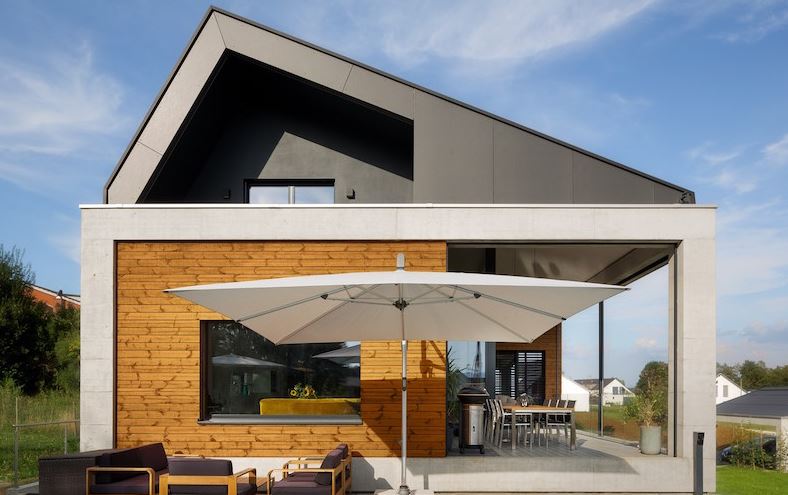 The Realistic Part of Ideal
When it comes to the size and layout of your family home, an ideal one doesn't stand for everything you ever dreamed of.  While it is good to have a clear goal, it's equally important to stay realistic about it. Besides carefully considering all of your needs, you should also take account of your possibilities. And when it comes to the real estate market, the financial ones come first. It's usually advised that you shouldn't spend more than 3X your household income on the purchase, with a 20% downpayment.
On the other hand, with a decline in interest rates families have gained the possibility to stretch more. Nevertheless, that doesn't mean you should jump right away and spend more than 5X your household income. It's mandatory to research and carefully consider all your loan options, so you can level your goals with your capabilities. Now that we've established realistic parameters, let us dive deeper.
Size
Comfort plays an important part in the ideal size of your home, but a high utilization of space is equally important. Most of us dream of big houses, but if it's too big it would lead to higher property taxes, higher heating bills, more cleaning to do, higher maintenance bills, and excessive maintenance headaches. That's why it's best to think in terms of square feet per person – 600 to 700 is perfectly fine, and adding additional 200 for a family room will make it just perfect.
The next important thing to consider is the number of bedrooms – it would be ideal to have one for each family member to sleep individually, and at least one additional one for guests. That means that the ideal number for two adults and one baby is four, for two kids is five, and so forth.
Bathrooms come right after bedrooms – in fact, it would be perfect for each bedroom to have its own attached bathroom. Of course, often that's just not possible and the need for it depends on how often you will be having overnight guests or even the number of children you have (think of those morning ques). Considering non-overnight guests, it's good to have at least a half bathroom on the ground floor. As for a master bathroom, every growing family should have this as an ensuite as to be able to separate the parents (and their bathroom schedules) from that of their kids.
Layout
Probably the most important aspect of a home layout for families is the number of floors – since stairs are a safety hazard for both young children and the elderly, most families prefer one floor with no stairs. Two floors are the second best thing in case the land is too expensive for a one-story house, but make sure the stairs are not too steep, comfortably wide, and carpeted.
Next, you should consider the age of your children. Babies should be kept close by, so the nursery should share a wall with your master bedroom (if not already in the same room).  On the other hand, for the sake of soundproofing and privacy, other bedrooms shouldn't have shared walls but should be placed on each side of the house. For the same reason, don't put your bedrooms on top of each other if you opt for a two-story house. And if you value your good night's sleep, make sure you place the master bedroom away from the street, towards the rear of the house.
The last important factor is how often you plan to entertain guests. An open floor plan for the dining and living room is a great choice for welcoming guests the minute they step across your threshold. But if you have very little kids or simply want more privacy, a formal living room adjacent to the front door is a great way to a comfortable welcome without exposing too much of the rest of your home.
As you can see, establishing an ideal size and layout for your family home is not all about comfort as the utilization of space and the number and the individual needs of your family members are the crucial factors. And don't forget that, crucially, your financial capabilities will be dictating the freedom with which you can customize and choose your ideal family home, so make sure to keep an eye on the big picture at all times. She is a content writer & editor for more than 12 years. She usually writes about technology news, country news, arts & science, travel & automobiles. She used to test the product and write reviews for popular magazines.