Deciding to become a vegan might have been one of the hardest decisions in your life but after a while, you've probably realized that it was worth it because of how good it makes you feel. Now, if you're looking to take your veganism to a whole new level, you might be thinking about starting your own organic garden, that will allow you to have fresh produce at hand's reach any time you want it. Imagine how much easier it will be to make your own meals and not have to worry about whether the food you're buying meets your requirements. Luckily for you, this shouldn't be that hard if you put some time and effort into the endeavour. Here are some tips that could help you out.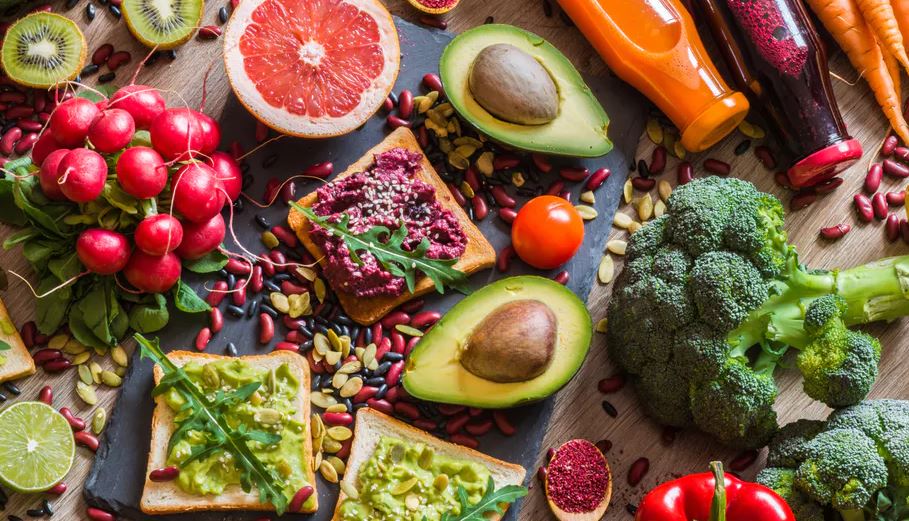 Find the Right Place for Your Garden
First things first, you need to have enough space to grow your own food. If you live in an apartment, this might be a bit difficult but – worry not – it's not impossible. If you have access to a balcony or rooftop, this is great. If not, you can still try to make the most of your windowsills. Look for plants that thrive in the conditions you have to work with. In case there is not enough sunlight for certain plants, look for alternatives that will still pay off. On the other hand, if you live in a house with a yard, you should section off a certain part of it and dedicate it to this project. This way, you will have more options when it comes to the choice of plants.
Rely on Your Regular Menu When Choosing Plants
In order for your garden to make sense, you need to keep in mind what you eat. There is no point in planting something you have no use for. So, think about your diet. Which veggies and fruits do you consume on a regular basis? What do you like but eat less often? This should help you decide on your priorities. Don't forget that you have a wide choice here, from herbs, mushrooms and garlic through tomatoes, cucumbers and beetroot to blackberries and pears – all of these are quite easy to maintain and they provide you with various nutrients. Plus, in addition to your regular veggies like kale, broccoli and spinach, you can also plant quinoa, peanuts and soybeans to have a source of vegan protein.
Furthermore, other things to consider when selecting plants include when these plants are harvested and in which areas they thrive. Looking at a vegetable calendar can help you figure out when to plant certain veggies and fruits. Also, it's important to keep in mind that some plants are simply not compatible with certain environments, so do some research about what does well in your region.
Once you know what you want to plant, start small. You can always go bigger, but starting on a smaller scale will allow you to see whether this is something you can actually do.
Dedicate Some Time to Saving Your Seeds
Choosing to harvest and save seeds from the veggies and fruits you eat the most is a great way to plant them again next season. Doing this is also a great way to save some money as you will not have to buy new seeds. Seeing as how you've probably never done this before, start with plants that make it easy for you, such as lettuce, tomatoes, beans and peas. Make sure these plants are labelled as heirloom or open-pollinated as that means that you will get the same plant next season. Learn more about the plants you've chosen to know how to properly harvest them and store the seeds.
Research the Fertilizer You're Using
If you want an organic vegan garden, so that you can grow all of your own vegan essentials, you cannot use just any fertilizer. You need to do proper research and avoid animal manures as well as fish, bone and blood products. Luckily, there are plenty of vegan options you can go for. For instance, you can make your own compost from all green and brown food waste you have. Furthermore, add leaves, grass cuttings and garden clippings to it. Alternatively, it's easy to find a simple recipe online to create your own fertilizer. On the other hand, you can buy vegan fertilizer, just make sure to carefully read the label.
Deal with Pests Naturally
Pests are sure to appear in your garden but it's important to find the best way to deal with them naturally. While pesticides and insecticides are technically animal product-free, they can still harm the environment. They might get into the water supply as well as into the stomachs of birds and other little creatures that visit your garden regularly and nibble on some fruits. So, your best option is to avoid these products and find some non-violent ways of pest control. For instance, try implementing raised beds and having hard-to-access planters, or look into ways of putting a fence around your garden. Additionally, get rid of weeds and leaves and make sure you have a clear view of the beds so that you can easily spot pests.
These five tips are just some of the most important to keep in mind when starting your own vegan garden. Remember to properly research the plants you want to grow and be aware of the conditions they thrive in. Other than that, focus on seed saving, find the right type of fertilizer and respect the nature around you. With just some time and effort, you'll have all the smoothies your heart desires in the blink of an eye. She is a content writer & editor for more than 12 years. She usually writes about technology news, country news, arts & science, travel & automobiles. She used to test the product and write reviews for popular magazines.