Over the past couple of decades, we have all become more reliant on our mobile phones. In fact, some people use their phones a huge amount each day for work, entertainment, and personal use. You can go online with your phone for all sorts of reasons these days, from streaming content and making purchases to checking the latest news, accessing public records, and much more.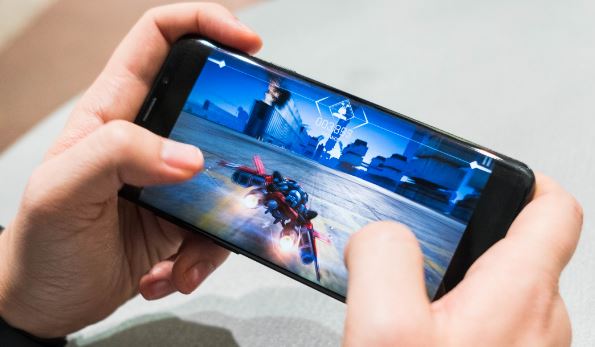 Given the amount of time you could spend on our mobile phones, it is only natural that you want to ensure you get the right one. With new phones coming onto the market on a regular basis, it can be quite a challenge to find the right handset for your needs. On the other hand, it means you have an excellent choice of phones, so you should be able to find one that is ideally suited to your needs and your budget. In this article, we will look at some of the key things to consider when you are choosing a new handset.
Main Points to Consider When Making Your Choice
There are handsets available at a wide range of price points these days, so finding one to fit in with your budget should not be a big issue. However, you also have to take into consideration the handset itself in order to ensure it is suitable for you. Fortunately, you can turn to the worldwide web to get help with this, as you can then browse and compare different handsets with speed and ease.
One of the first things you need to do is make sure you do some number crunching and work out how much you can afford to spend on your handset. You also need to determine whether you want to purchase the handset outright or as part of a contract with one of the mobile network providers. If you decide on the latter, you need to look at the monthly cost of the contract to ensure it is affordable. If you purchase the phone outright, you need to determine the maximum you can afford to pay upfront.
Another key thing you have to look into when choosing a new mobile phone is what the specifications and features are. This will also play a big part when it comes to suitability, so it is crucial to check these before you make your decision. Looking into specs such as the internal memory and the screen resolution is important. If you like taking photos and videos, check on the quality of the camera on the phone. You also need to consider the operating system it is on, as well as things such as the battery life.
Screen size is another thing you need to think about when choosing a new phone. Some people are not all that concerned about having a huge screen. However, if you tend to use your handset for playing online games or streaming movies and shows, you probably want a larger screen for a more satisfying viewing experience. You should look at both the size of the screen and the resolution in order to make an informed choice.
Of course, reputation and quality are very important too, so this is something else you need to look into e. You will be able to find out more about the reputation of the manufacturer and the quality of the device by looking at online reviews from other consumers. Make sure you check a number of reviews so you can get a better idea of what to expect in terms of quality, battery life, reliability, and other key details. You can then make your purchase with greater confidence and peace of mind.
It is always advisable to think about what sorts of activities you will be performing on your handset to give you a better idea of its suitability.
A Simple Way to Get the Ideal Phone
By taking these points into consideration, you can look forward to a simple way of getting the ideal phone. By making sure you find the right handset for your needs, you will be able to benefit from a practical and highly fashionable device that is perfectly suited to your needs.
She is a content writer & editor for more than 12 years. She usually writes about technology news, country news, arts & science, travel & automobiles. She used to test the product and write reviews for popular magazines.