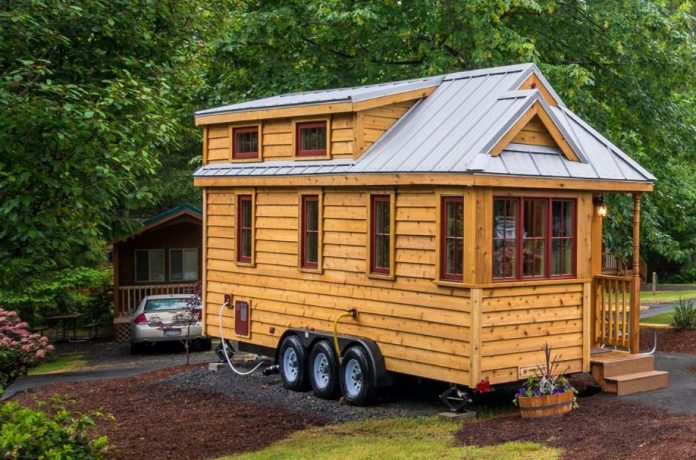 Mobile homes are gaining popularity day by day and many people are considering it to buy rather than buying traditional homes. In the USA, more than 22 million people are living in mobile homes. These mobile homes are mass-produced from the factory and can be placed and installed at any piece of land. As a result, more affordable homes are produced and are distributed all over the country.
Not only are mobile homes affordable, but it also comes with sheer quality and it can be relocated to a new destination. The average life expectancy of a good-quality mobile home is about 30 to 55 years. However, this number varies depending on your new location, your maintenance practices and how properly you have installed your manufactured mobile home.
Will my home be able to handle the move?
If your mobile home is built before 1976, it may not be able to handle the move. In this case, you need to hire a professional moving company or if you are in New Jersey then you can search on Google for residential movers near me. Who would suggest to you whether your home is suitable enough for the move or not? They may need extra wheels and equipment to make your move a successful one if it can be done.
Do you need to consider the legal implications surrounding your move?
Yes, you do need to consider the legal implications surrounding the area you want to move. For instance, the local officials in your new destination would verify that your home's installation and construction complies with the standards for construction and installation as federal standards and then would give you clearance. Hence, make sure to check the zoning requirement before moving to your new destination.
Does the size of your home really matter?
Yes, the size of your home matters when you think of moving your home. Below are the typical size differences between single and multi-section homes:
Single-section homes range in size from 14'x56'to 18'x80' or 784 sq. ft. to 1,440 sq. ft.

Double-section homes range in size from 24'x56' to 32'x76' or 1,344 sq. ft. to 2,432 sq. ft.

Triple-section homes range in size from 36'x56' to 45'x66' or 2,016 sq. ft. to 2,970 sq. ft.
Considering the size of your home mentioned above, if your home is larger than the single size, you may not be able to move it in one piece. For a larger home, it should be transported by separating into multiple sections. Attempting to move a multi-section home altogether might be dangerous for the home itself and the drivers of the road as well. Hence, you should always think about safety first.
You shouldn't worry if your home is large in size. You can always call a professional mover who will inspect your home and move it with safety and if needed they will transport it by dividing your home into multiple sections. Professional movers know the laws of each state and you should definitely hire them if you are not on a tight budget.
Is it budget-friendly to relocate your mobile home?
When it comes to price, there are plenty of factors you need to keep in your mind. Factors like labor, repairs, permits, land, utilities and foundation charges make the price go high. 
Also, the price varies depending on which company you choose to hire and the distance of your new location from the old one. Normally, a relocation can cost you on an average of $2,500 to $10,000 depending on the size and the number of sections your home has. Works like grade works, footers, plumbing and electric can add up to the total cost. Before moving your mobile home, check with the moving company what the cost would be like and what things the company is offering to cover.
Can you trust the mover?
Finding a mover that you can trust is often difficult. You need to do a lot of research beforehand to get the most trustworthy one. If you have already developed a relationship with a previous moving company you have moved before, it is always a good idea to choose that mover again. Not only it makes things easier for you but it can also save you some money. You can ask for any discounts or offers directly to that moving company without any hesitation. Still, there are some things you need to be cautious about before hiring the right moving company:
Look for a company that is professional in moving mobile homes

Seek multiple estimates from different movers to ensure that you are getting a fair price.

Always, try to check if the company is insured or licensed.

Look for whether they come to inspect your mobile home before moving it

Get the necessary permits to move your home to the new location

Disconnect plumbing and other utilities prior to moving your home
As you can see, there are lots of factors to consider before moving your home, hence, it can be a strenuous task to move your home from one place to another. If you are passionate about moving to new destinations, you can do it a few times. However, I would suggest you not to do it more than a couple of times. On top of that, it can cost you a lot of money without you even realizing it.
Five amazing facts about mobile homes
Mobile homes are way more affordable than buying a real home. It can come with half the price of a real home.

You can technically move your manufactured home if you do not like your neighbors or don't like the environment anymore

Owning a home within a mobile home community can get you things like a swimming pool, golf courses, and community parks.

Mobile homes are much more energy efficient compared to regular homes.

Mobile homes are normally smaller in size compared to regular homes and thus maintenance is easier if done regularly.
In conclusion, try to do enough research before moving your mobile home. It may seem fun but in reality, it can give you unwanted sufferings which can even make your financial situation worse if unplanned.