Moving is quite an expensive task to do. There are many costs that an individual has to consider when moving a house. But certain things can help you in saving costs while having successful relocation. There is no way that you can run away from all moving expenses but if you go creative and organized then you can save a few bucks. Using iMoving cost calculator is a great way to know a great detail about the expected cost of a move.
If you are looking for tips and tricks to save your hard-earned money during relocating process then this is just the right place for you. Check out these tips now: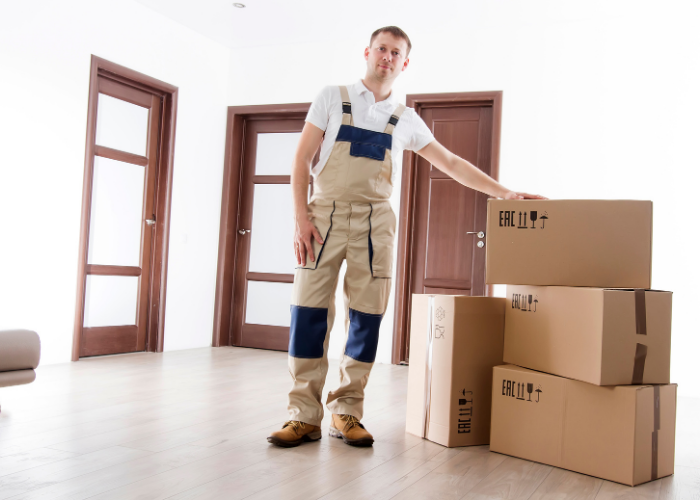 1. Plan ahead 
If you plan everything well then it becomes easier to save money. This helps you to know every expense in advance so you don't have to spend money later on things that you forgot about at the last moment. This helps you to stay organized to have a successful move. Plan everything in a way that helps you to stay on time so that you can hire all the services at the right time.
2. Clear the clutter
The less the stuff you have to move, the less the cost you have to pay. It helps you to cut down the cost in numerous numbers of ways. Firstly, it cuts down the cost of the packing boxes and other packing supplies. And as the weight of the stuff reduces, therefore, you have to pay lesser to the movers also. Tossing, donating, and selling items are just the best way to get rid of all the items that you don't need anymore.
3. Know where to collect the packing supplies
To reduce the cost of moving, one of the best ways is to collect the packing supplies as much as you can. There are certain items that you can get free of cost like you can collect moving boxes for free of cost. Make use of all the containers that are already present at your home. If you go creative then you can pack higher items in lesser space and by using only the stuff that is present at your home.
4. Don't spend on packing services 
If you are busy with your daily routine then it is recommended you start the packing process as earlier as possible. This will help you to save the cost on the packing as you don't need to pay the professionals for it. While at the same time, you should pack carefully because if you pack on your own then movers would not provide any guarantee of protection of items. So, first, learn how to pack properly to prevent any kind of damage during transportation before you start packing.
5. If possible then get help from friends and family members 
Moving requires a lot of work therefore if you want to save the cost of the labor then you can get the help of friends and family members. There are also certain tasks during the entire moving process that you can't do by yourself therefore getting help from friends and family members is just an ideal option for you. But make sure you value their time also when seeking help from them.
6. Move during the offseason 
If you want to get a great deal and discount from movers then moving during the offseason is just an ideal option for you. This is the time when they are able to provide you more discounts. You should avoid moving on weekends and moving in the summer season because this is the peak time for movers when they get the demanding amount.
7. Save money on parking fines 
Before you move, you should be aware of the rules and regulations present in the new area where you are moving to save yourself from any kind of fines charged on you. Bear in mind that you might have to give notice to certain authorities before the time to park the moving truck there. You should plan everything well and before the time to prevent any kind of fines exerted on wrong parking at the wrong place.
8. Save money on utility bills 
You don't need to stick to the energy bills and the utility providers that the first home renter was using. You should choose the ones which are more affordable and offer services as per your needs and preferences in that area. Research about all the things well about the new area before you move there. This will help you to save on the utility bills when you live there.
Conclusion
Moving a house is not an easy task and you should have a great amount in your hands before you make such a big decision. But if you stay organized and take every step carefully then you will save higher on the moving process while having a smoother, organized, and successful move. Use all the above-written tips. She is a content writer & editor for more than 12 years. She usually writes about technology news, country news, arts & science, travel & automobiles. She used to test the product and write reviews for popular magazines.