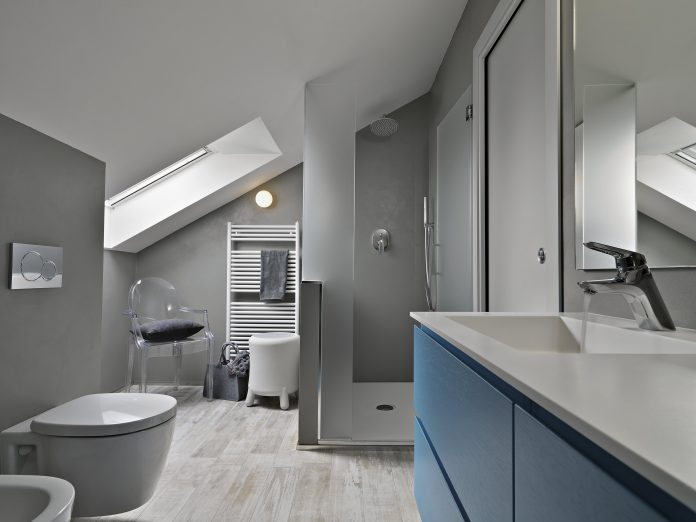 Carrying out bathroom renovations is certainly an exciting project. Bathroom renovations allow you to get creative with your choices and update your bathroom to the latest modern bathroom design.
To make sure that you are making the right decisions with your new bathroom design, make sure that you are up-to-date and well-informed on the current trends. This way, you can avoid picking a design trend that is on its way out the door – or worse still, one that is already recently out of fashion!
Let us share with you some bathroom trends that you might want to avoid.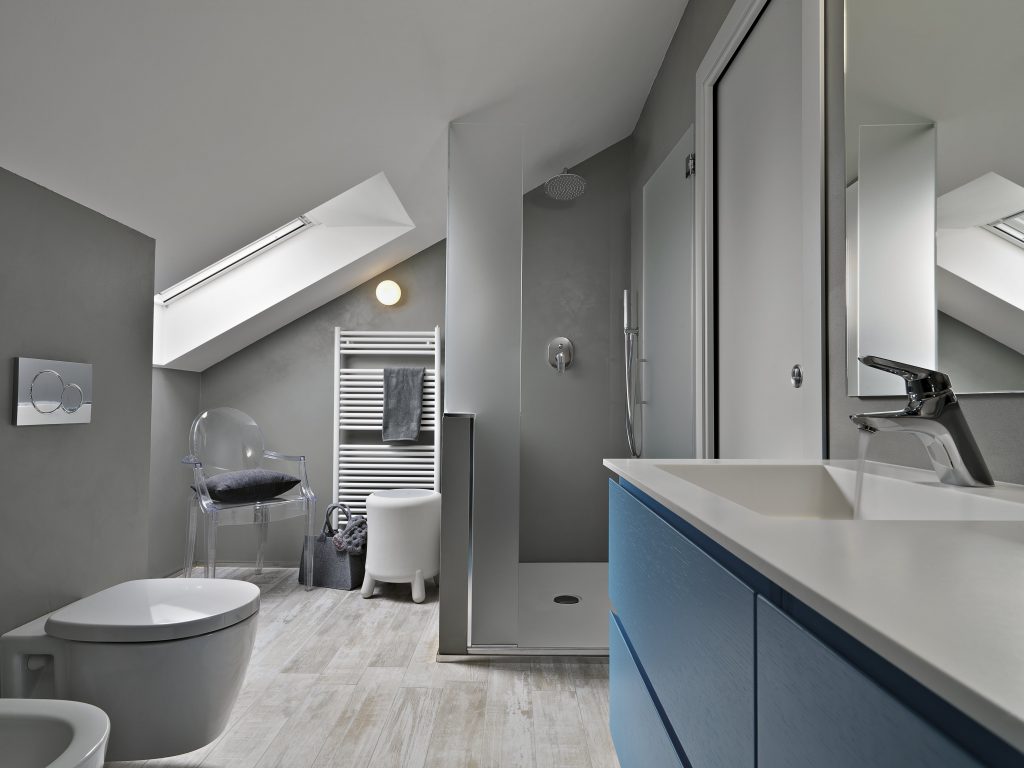 1. Chandeliers
Once upon a time, hanging chandeliers in the bathroom was considered a solid choice of lighting. However, a turn towards more simplistic styles in design makes having a chandelier look rather bulky and dated. Unless you are really going for a classic-era theme for your bathroom, nix the idea of having a chandelier. You can opt for simple drop or globe lights instead as they will offer a more refined, modern look.
2. Cement tiles
In the last couple of years, cement tiles have risen up to become one of the most popular bathroom trends. However, the issue with following a recently-popular trend is that it could be an overused design choice. Moreover, cement tiles can change their appearance over time to become less attractive and need to be sealed regularly – in which case porcelain or glass tiles would be a better choice.
3. All-white bathrooms
It is true that white is a color that will never go out of style in interior design. However, all-white bathrooms – where the walls, floors, and fixtures are all white – can be a different story altogether. While you may be tempted to go for an all-white color palette if you want a minimalistic look, it can come off as a little monotonous and even clinical. Change it up with other shades and tones, even in subtle ways – like choosing streaked marble tiles instead of all-white marble.
4. Small wooden floor planks
Wooden flooring can be a very nice touch in many bathrooms. However, there is one particular wooden floor trend that is notably out of fashion these days. Try to stay away from small wooden floor planks, as they make your floor look overcrowded and can give off a cramped effect. Opt for larger wooden tiles instead for a more opening effect and make sure that they are made of high-quality treated wood.
5. Carved mirrors
Any interior design expert will tell you that a mirror can make or break a bathroom design. Stay away from clunky mirrors or ones that are so distracting that they take away the harmonious look of your bathroom. For example, carved mirrors can look out of place and old-fashioned – and can also be a nightmare to clean with all the nooks in the mirror frame! Go for simpler mirrors in more interesting shapes that complement your overall bathroom design instead.
6. Gaudy designs
On a similar note, you should think twice before implementing any overly gaudy patterns or colors into your bathroom design. While they may look charming at first, bear in mind that bathroom tiling, walls, and fixtures are not easily replaced in the short term. Therefore, consider how long it will be before you get tired of seeing a complicated pattern or eye-catching color in your bathroom.
7. Skipping the tub
These days, many people are opting for bigger walk-in shower spaces – leaving the bathtub out of the bathroom design altogether. The downside of this personal preference is that most prospective house buyers do expect there to be a bathtub in the bathroom if space allows. Therefore, skipping the tub may have the effect of making your home less attractive on the property market in the future.
At the end of the day, your bathroom design is your own personal choice and you should feel free to build or remodel your bathroom in your own special way. Still, it is good to be mindful of the ins and outs of the latest trends so you can make an informed decision!