Having a restful night sleep has been proven to have a myriad of health advantages, not to mention its relevance in one's life expectancy. Several epidemiological research has reported that sleep is undoubtedly significant to one's quality of life, safety, and optimal health.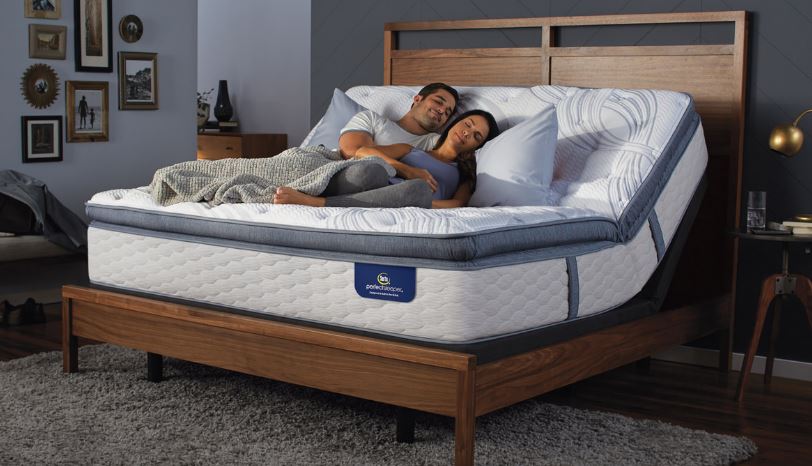 The thing is, an increasing number of people have been suffering from or had passed away due to sleep deprivation. Consequently, many companies have been improving sleeping aid technology, especially beds.
Among the many types of mattresses, memory foam and latex are at the top of the market. In this article, we go over some of the recent innovations in these said two beds and in mattress technology in general.
1. Celliant-Infused Fabric
Celliant-infused fabric is a mattress material that is made up of thirteen naturally occurring, Thermoreactive minerals. Each mineral contributes to the material's cooling effect and supports circadian rhythm. Three among them are titanium dioxide (absorbs light), silicon dioxide (absorbs and reflects energy), and aluminum oxide (increases energy reflectivity).
A group of researchers from the University of California-Irvine reported that sleeping on a Celliant mattress can improve sleeping patterns. It's mainly due to its ingenious feature called the "Celliant masterbatch" (the mixture of 13 minerals and polyethylene terephthalate or PET) that can increase local blood flow, improve tissue oxygenation, and regulate body temperature.
Apart from its sleeping benefits, it is very user-friendly, as well. It is drying efficient, durable, and hypoallergenic. Rest assured that the fabric underwent nine different clinical trials and was supervised by a scientific advisory board of medical experts and scientists.
2. Mattress in a Box
If there are ready-to-assemble kitchen cabinets that are shipped in flat-pack boxes, how about king-sized foam mattresses inside a box? Doing so is way more cost-effective than personally shopping for a bed in a furniture store that may charge a lot of fees (e.g., service fee or shipping fee) apart from an item's value. What's more, in most cases, shipping is cost-free!
In addition, compression technology is employed to change the size of the box to a size similar to a smaller filing cabinet. These cabinets weigh anywhere between 60-150 pounds, making it easier to move around your house.
3. Graphite Infused Latex Mattresses
Graphite-infused latex beds are inexpensive latex mattresses. As the name implies, this dark-speckled grey material's composition is comprised of around 30% graphite that's used as a fire retardant or FR, which plays an essential role in preventing or slowing down the growth of fire during fire accidents.
Here are essential heads up, though. Graphite latex is composed of 30% latex and 60% synthetic latex, or, in other words, a composition mix of about 30/70. If we factorize the 30% graphite addition in the whole material, there's only approximately 20% actual latex in the said product. Meaning, this graphite-infused latex is more into an artificial latex.
On the contrary, for an FR layer, being a more synthetic latex can be ideal. Also, like any other mattress, a graphite-infused latex mattress can offer a luxury plush comfort with enhanced strength and longer durability.
The natural mineral graphite provides a char barrier. It wicks moisture away from your body and absorbs your body heat. As a result, you'll be enjoying a cooler and more restful sleep through the night.
Check also: 10 Best Mattress Toppers for College
4. Natural Latex
Latex is widely considered as a natural material since it's generally taken from rubber trees in a sustainable process. These trees are tapped when being harvested, rather than cut down. But as mentioned, latex is one of the materials that use petroleum-based chemicals, which contradicts the idea of a "naturally occurring ingredient."
Further, as stated, latex beds are usually made with fire retardants like polybrominated diphenyl ethers (PBDEs). However, these chemicals are said to be linked to various disorders in children, including ADHD, memory and learning impairments, behavioral changes, thyroid disruption, liver damage, and many more.
Natural latex mattresses, on the other hand, are 100% organic. Check out Nolah's organic mattress for side sleepers for a phenomenal sleeping experience.  These beds, also called "natural rubber foam," are made with no chemicals, like PBDEs and other substances that can cause off-gas. Off-gassing is the emission of harmful gases, which can cause respiratory distress to those who can inhale its odor. Plus, natural latex beds are recyclable, which reduces prevalent waste pollution.
5. Plant-based Mattresses
We've mentioned that there are some foam mattresses that are usually manufactured with polyurethane or latex bases. These materials are undoubtedly durable. However, they utilized over 80% of petroleum as their main components, which significantly contributes to our planet's environmental pollution.
The good thing is soy mattresses hit the market nowadays. In fact, around 5-20% of mattresses are only made from plant-based materials for now, but it's gaining more and more ratings and spotlight these days.
There's one thing to clarify, though. Being plant-based foam doesn't necessarily equate to being organic. Environmental friendliness is not the main reason why soy mattresses are now in the spotlight, but rather their sustainability.
Check also: The Best Mattresses For Side Sleepers
6. Purple Mattress
Nano-manufacturing is one of the buzzwords in the scientific and technological fields. Nowadays, nanotechnology is now reaching mattress manufacturing, as well. This manufacturing process is comprised of nanoscale materials, mainly carbon, metal, dendrimers, and composites.
One byproduct of this nanotechnology is the purple mattress. It's well-known for its hyper-elastic polymer technology. The investors of Purple Mattress claimed that this material could stretch up to 15 times its standard size.
Apart from its hyper-elasticity that can ensure the total alignment of your spine and proper weight distribution in your body, it has a column design, as well. This allows free movement of air, securing that the moisture will not be trapped in the bed. As a result, it considerably extends its lifespan, and, at the same time, provides you with a cozy and free sleeping surface.
Takeaway
Is it possible to combine all the above-mentioned materials on your bed? We call these Hybrid Materials. Several manufacturers have been talking about integrating memory foam, latex foam, and the like into one mattress. Unfortunately, this idea needs further research. She is a content writer & editor for more than 12 years. She usually writes about technology news, country news, arts & science, travel & automobiles. She used to test the product and write reviews for popular magazines.