Decorating the home requires a lot of elements ranging from furniture to colors. Home decoration might not be an easy task, especially if you are not looking in the right place. One of the significant places to look out for in the home is its walls.
The home walls can provide the home with essential beauty and elegance only if you utilize them well. Leaving your walls bare isn't a good way to make them attractive. You have to make use of decorative elements to give your walls their deserved look. At some point of time, decorative items help you to reduce stress levels even if you are messed up with anything.
Here are decoration elements you can use to make your walls attractive.
5 Decoration Elements to Beautify Your Walls
1. Canvas Wall Sets
Canvas wall sets are a good choice of decorative elements for your walls. Having canvas wall art on your wall will provide exquisite beauty not only to the walls but to the home décor in general. You can freshen the looks of your walls and enhance your home décor by using canvas wall sets.
Canvas wall sets come in various styles and themes that make them display exclusive elegance in the home. You can also input your personality into your home décor by having canvas wall sets on your walls.
2. Wall Arts
Wall arts are also a good choice of wall decorations that can beautify your home. Wall arts come in various colors, styles, and themes that can suit your taste and fashion. Wall arts also give the home a unique and personalized look. There are several wall arts you can explore for the beauty of your walls and home décor.
You should make use of large wall art if the walls of your home are large. You can also make use of small wall art if the walls in your home are not large. Proportion is essential when using wall art for your home décor, so you need to ensure the wall arts are on the right scale with your walls.
3. Showcase Fabrics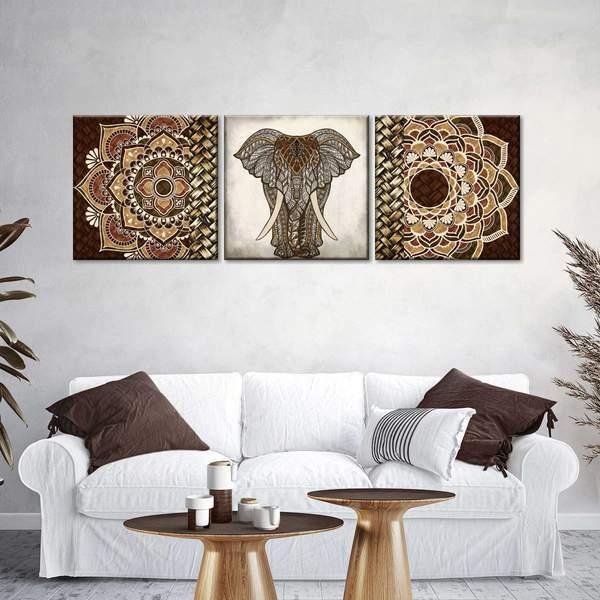 One of the befitting decoration elements for your walls is the showcase fabrics. Showcase fabrics will add life to your home with their colorful appearance. They can also define your décor into vintage, modern, traditional, or other types of décors.
You can make use of Italian tapestry to give your walls a touch of excellence. They can also display your love for a certain culture, fashion, or arts. You can even combine different showcase fabrics on your walls for a more sophisticated appearance. Showcase fabrics will do a good job of beautifying your home.
Check Also: Top 7 Colour Combinations To Beautify Your Bedroom Walls
4. Gallery Walls
Instead of leaving your walls bare, make it a gallery wall that displays several artworks. Having several art collections on your walls will give your home an elegant display. Gallery walls can also help bring memories and emotions to your home.
Gallery walls include a collection of artworks. You can add different photographs of yourself and close relatives to add your personality to the room. You can also add pieces of jewelry, antiques, and other valuable items to improve the beauty of your walls and home.
5. Add Plants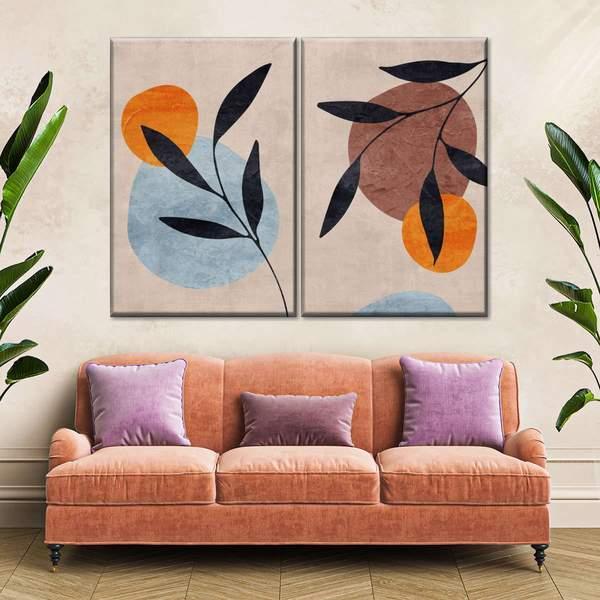 The world of trees, flowers, herbs, shrubs, and other plants is fascinating and beautiful. You can replicate this beauty in your home by having these plants on your walls. Using plants on the walls will introduce green beauty to your home décor.
You can make use of hanging pots to add plants to your home walls. You can show your love for greenery by decorating your walls with plants. Flowers can also portray a unique kind of beauty for your home décor.
Check Also: Best Tips for Getting Rid of Mould on Walls
Final Thoughts
The walls of your home can play an essential role in its décor. The more attractive your walls are, the more beautiful your home décor will appear. Make use of different decoration elements on your home walls to make your home décor top-notch. Make your home filled with wall art and transform your dull room into a brighter one.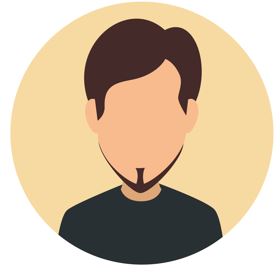 Karthick is a mobile & technology editor at mippin.com. He often tests and reviews the latest tech gadgets in the industry. He is writing for more than 10 years in the industry. He also graduated in Mechanical Engineering at PSG College of Technology, Coimbatore.