In the digital age, the internet is needed more than ever. Technology has evolved over the years and at present, our devices, televisions, home security, and watches are connected to the internet. In fact, a day without the internet would bring our world to a halt.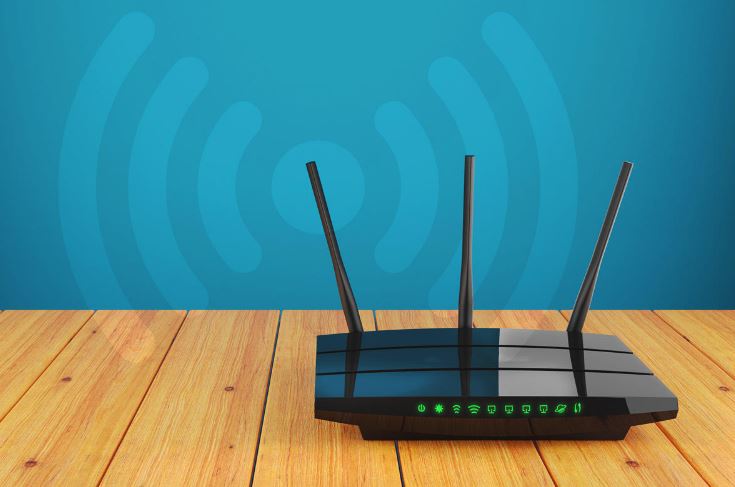 Wireless internet in the recent decade has enabled us to connect to the world without tangling ourselves in wires. However, without a Wi-Fi router, you won't be able to connect to the internet wirelessly, whether you are using Mediacom, AT&T, Xfinity, or Cox.
If you are looking for a new WI-FI router, then this article is a must-read for you. Here is our list of some of the best WI-FI Routers you can consider buying. Let's go through it.
ASUS Dual-Band Gigabit Wi-Fi Gaming Router AC3100
The Asus Dual-band Gigabit Gaming Router is integrated with revolutionary technology MU-MIMO that helps you connect multiple devices simultaneously without slowing the speed.
If you are a die-hard gamer and want to experience seamless gaming without lags, make sure to try this router.  NitroQAM technology in the Asus gaming router can help you stream without lags at low latency online gaming.
One of the best features of ASUS dual-band gaming router is AiProtection with parental control. If you have kids at your home and want to provide them safe and secure online environment, advanced parental controls would help you to keep your kids away from unwanted content.
Netgear R7000P Nighthawk
If you are worried about the security and privacy of your home internet, this is what you need to stay connected all the time. Don't worry about losing the signals or getting weak, because the Netgear R7000O Nighthawk covers up to 2,000sq.ft.
HD streaming and online gaming are two activities that needs high speed and Netgear Nighthawk is here to fulfill the need, offering up to 2300Mbps wireless speed. The WI-FI router also comes with smart parental control, easy to set up with app, and four high-speed 1G wired connections.
TP-Link AC1900 Smart WiFi Router
If you are looking for the best WI-FI routers, don't ignore the TP-Link Smart WiFi router, ideal for online streaming and gaming. The device comes with extensive WIFI coverage so that you can connect to the internet from every nook and corner of your house.
The parental controls integrated into the TP-Link Smart WIFI router gives you peace of mind, when you are having children at home. Moreover, you don't need to be techy because TP-Link is easy to set up and manage.
The best thing about this router is Alexa and IFTTT which allows you to turn on guest WIFI with Alexa and use IFTTT to command specific actions. If you enjoy high-definition movie streaming or love playing online games, try this router.
WAVLINK WiFi Router
Are tired of dead zones in your house, then try WAVLINK wireless router that delivers 1200 WIFI speeds and comes with a dual-core processor. You won't get disconnected ever because the WIFI extender is there to provide you internet connection in every nook and corner of your house.
Buffering or lags were things of the past because with WAVLINK WIFI Router watching movies and playing games are no big deal. If you are purchasing a WIFI router for the first time, the WAVLINK WIFI router should be your first choice.
Linksys Mesh Wi-Fi Router
If you were hunting for the best WIFI routers for multiple devices, ignoring Linksys Mesh Wi-Fi routers would not be wise. Although a bit pricey but worth buying. Linksys Wi-Fi router can deliver ultra-fast wireless speeds perfect for gaming nerds and movie geeks.
If you are tired of dead spots in your house, LinkSys is designed to meet your Wi-Fi needs. Easy to set up and customize, this router should be on top of your list, if you are ready to spend some extra.
Conclusion
In the present era, the internet is a need of the time and without a good Wi-Fi router, you can't expect the fun and entertainment that you are looking forward to. Make sure to invest in the best Wi-Fi router for multiple devices and don't compromise quality over price. It will surely pay you off in the coming days. She is a content writer & editor for more than 12 years. She usually writes about technology news, country news, arts & science, travel & automobiles. She used to test the product and write reviews for popular magazines.