Booked a flight with Sydney Airport? Then, you must have heard of the myth of Sydney Airport parking being the most expensive in the world, 5 Best Parking Options at Sydney Airport
Oh, well, it is not exactly a myth. Parking options at Sydney Airport boast the most expensive across the globe, with a total of $119 million in revenue in 2012 – the most recently reported year.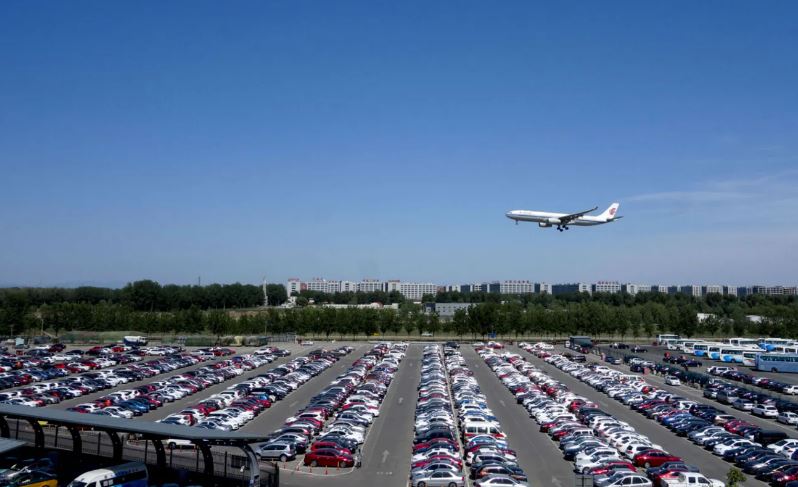 The Ring and Ride Scheme now makes it very difficult for the average traveler to get a space at the airport. No one wants to pay a fortune just to park for a few minutes.
Well, if you are looking to cut back on cost, you are in luck. Parkos and a few other parking services have made it super easy to get a good parking space at a very low cost. Yes, you read right?!
You do not have to spend a fortune anymore. Simply choose one of the airport parking options and you can enjoy your journey as it ought to be.
Explained below are the top 5 parking options at Sydney Airport. Enjoy the ride!
1. Airport Auto Storage
Airport Auto Storage is undoubtedly one of the best airport parking options around Sydney Airport. Rated 100%, the car park service provider boasts top-notch services across safety, facilities, and accessibility. A shuttle bus is always on standby to drop you off at the airport and pick you up upon your return. You even get your car washed at no extra cost whatsoever!
With Airport Auto Storage you do not need to worry about the safety of your car as there is a guarantee of round-the-clock protection. Besides keeping the cars in a securely locked building, there is a provision for CCTV, guards, alarms, and floodlights to ensure utmost safety at all times.
You can also count on them for extra services such as vehicle checks and car washing. You can book the Sydney international airport parking though the website of Parkos.
2. Domestic P3
If you are looking for a great discount for long domestic trips, then I strongly advise you stick with this Sydney Airport parking option. With this parking option, you are sure of guaranteed space. You also get multi-storey parking and incredible daily discount. It is got to be the most convenient self-park option there is.
Like most parking options, you can totally run your booking online – from the comfort of your home or office. Keep in mind that the walk to terminals T2 and T3 is about 8 minutes too. Not so bad, yes? Well, the downside is that it is a one-day parking only. For a longer stay, you may have to consider other options.
3. International P7
If you are looking for a good deal at the international parking options, I would recommend this incredible option. There is no denying that this is the fastest and most convenient undercover self-park option at Sydney Airport. With only 5 minutes walk to International Terminal T1, you are sure to be just on time for your flight. No stress. No pain.
The International P7 parking option also offers multi-storey parking at 8 accessible parking spaces. But you will have to book online and it is open to only a 24-hours stay.
4. Domestic Blu Emu
Are you on a strict budget but would like a cool car parking option, then the Domestic Blu Emu is for you. This open-air parking option was specially made for domestic travelers on a budget. The downside of this option is that it comes with limited car parking space and it is located within the airport precinct – Ross Smith Avenue, to be precise. This means a longer commute – up to 15 minutes – to Domestic Terminals T2 and T3.
Notwithstanding, you also get a free shuttle bus ride every 15 minutes from 3:30 am to midnight. And another free shuttle bus ride every 30 minutes from midnight up until 3:30 am.
5. Domestic P1 & P2
Of course, our list of the top 5 parking options at Sydney Airport will be incomplete without mentioning the infamous Domestic P1 and P2. With only a 5mins walk to Terminals T2 and T3, you can say, unabashedly, that this is a great option when flying with Sydney Airport. This parking option allows for accessible parking spaces close to the Terminal, and offers Multi-storey parking – just like Domestic P3.
If you are choosing this option, do keep in mind that the Maroon Guaranteed Space Zone is reserved exclusively for customers who booked the Guaranteed Space product online. You should totally book one if you are looking to enjoy this offer.
Conclusion
Traveling with Sydney Airport doesn't have to be a painful experience. There are a ton of off-airport parking options that provide awesome services both before and after your trip. You also have some great airport options that wouldn't break your budget. Simply pick one of the options above that suits your needs or contact Parkos for pro tips. Bon Voyage! She is a content writer & editor for more than 12 years. She usually writes about technology news, country news, arts & science, travel & automobiles. She used to test the product and write reviews for popular magazines.