Workplace injuries are actually more common than you would think. The last statistics listed by the U.S. Department of Labor listed 2.8 million non-fatal workplace injuries in 2018. And if you are among the millions of Americans who have had a workplace injury, you have rights.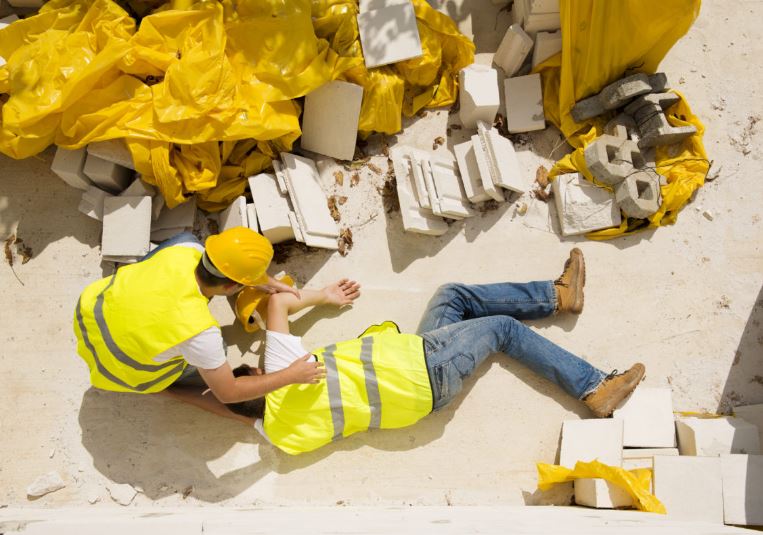 Every state has a workers' compensation insurance requirements for businesses, both large and small. This is also known as workers' comp. It essentially protects employees who are injured in the workplace. This could be helping out with medical bills, payment for time needed to recover from the injury, and other benefits.
Not all businesses follow the rules set forth by the state, so you will need to take action if injured in the workplace. This may even mean you'll need to get the help of a personal injury lawyer that specializes in workers' compensation, like https://www.steinlaw.com/, a personal injury attorney example that specializes in workers' compensation law.
Workers' Compensation Eligibility
The laws and regulations for workers' compensation and workers' compensation eligibility vary by state. However, most states follow something like the below:
Employers have workers' compensation benefits for full-time and part-time employees. As well as seasonal and temp. Workers.
Worker was injured while performing a regular job-defined task.
Worker was injured, but it may or may not be on the job site, in office, etc.
Knowing your eligibility after a workplace injury is important. However, defining your rights can be a bit challenging. It is important to take action, even if you are unsure if you were injured while working. For instance, if you are in transit to a work site using a company vehicle. You may not think your are eligible, but you very well could be.
What Should I Do After A Workplace Injury Occurs?
After you suffer from a workplace injury, you should seek medical attention if the injury is serious enough to warrant a doctor's intervention to keep you safe. If you can remain at work immediately after an injury, let your supervisor know you have been injured.
This falls under reporting requirements set forth by the state you work in. If you do not report the injury in the time allotted by the state, you may lose your ability to claim workers' compensation. This is not good.
As soon as your supervisor and employer are aware of the workplace injury via your report, it falls on them to take action. For example, they need to tell their workers' compensation insurance provider of the injury immediately, and file a claim with the state.
Let's Talk About Your Workplace Injury Benefits
In most cases, workers' compensation covers your medical expenses in full. This includes the medical attention you receive immediately after the injury, and the doctor visits or rehabilitation you need days, weeks, or even months after.
One of the biggest benefits of workers' compensation is getting paid for time lost after injury. This falls under disability benefits, which there are four main types:
Temporary Total Disability
Temporary Partial Disability
Permanent Total Disability
Permanent Partial Disability
There are also death benefits if you are killed while working. If this happens, your family can receive death/survivor benefits in order to compensate the family and provide financial support otherwise lost.
Know Your Rights When It Comes To Workers' Compensation!
Understanding your legal rights if you are injured in the workplace is critical. In some cases, you may not be covered for personal injuries or punitive damages, meaning you may need to file a lawsuit to get the compensation you deserve. Here are some rights you may be entitled to:
In most states, you can recover damages if the employer is the direct cause of harm. But this is state dependent, so check with your state if this is a right you can reserve after being injured in the workplace.
You can file a personal injury lawsuit against your employer in civil court if your employer does not have workers' compensation insurance.
If machinery is involved in the injury, the manufacturer can be to blame.
If a third-party is to blame for the injury, your employer can file a lawsuit against the third-party as well.
Do I Need A Personal Injury Lawyer
Whether you need one or not, it is important to at least talk to a personal injury lawyer. Why? Navigating personal injury issues in the workplace is challenging, and a lawyer with expertise in the matter could help you ask the right questions, or take the right actions. This can help you get the compensation you deserve, and need to make a recovery, physically, mentally, and financially.
Wrapping Up . . .
If you have suffered an injury in the workplace, it is important to take action, even if you don't know if your employer is at fault. An injury can be stressful and financially overwhelming. Ensure you are covered and get the workers' compensation to help you in the short and long-term. She is a content writer & editor for more than 12 years. She usually writes about technology news, country news, arts & science, travel & automobiles. She used to test the product and write reviews for popular magazines.