A roller blind is made of a single piece of fabric that is fitted onto a roller. It's normally used to block light coming in through the window and can be rolled open or closed using the cord attached.
There are many types of roller blinds and they can be customised to suit your décor. Roller blinds have light filtering ability and can be used both outdoors and indoors. You can categorize them into indoor roller blinds and outdoor roller blinds. These can be broken down further into seven main types.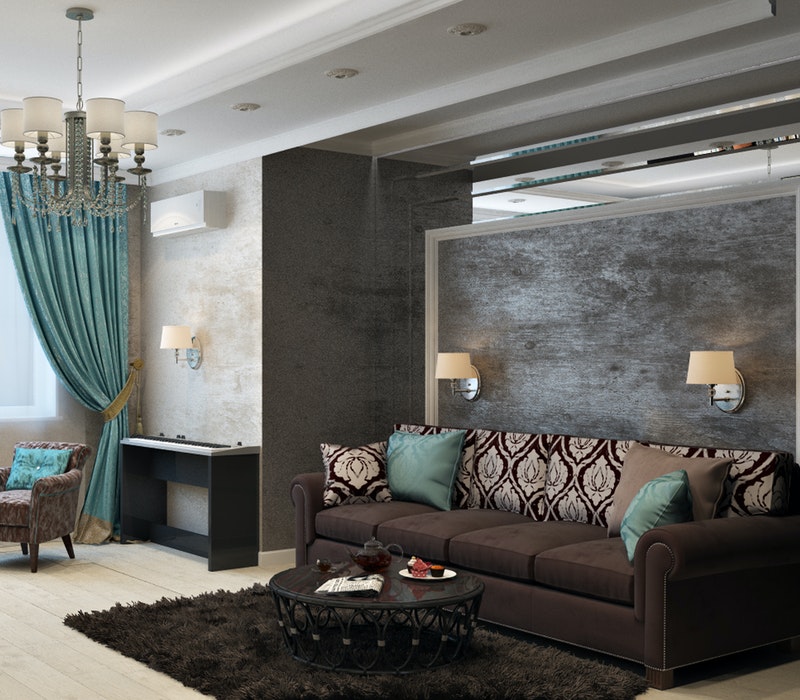 Roller blinds allow you to control the level of light that enters a room and are a practical and economical solution for most offices and homes. Curtains are quickly becoming outdated and are being replaced with blinds that have special features to suit the space. So, it's time you learn more about this décor niche.
Types of Roller Blinds
Outdoor blinds can weather the elements, made from fabric that is even rain and mildew resistant. These blinds are fitted with accessories to resist strong gusts of wind. They can be found in villas, outdoor seating areas in your home or at restaurants. Here are types to consider for your building:
Roman blinds: It can be used indoors or outdoors and is an elegant fixture that creates an inviting atmosphere. The main difference with this type of blind is that it collapses when the cord is pulled, making it ideal for smaller spaces.
Sheer blinds: They're perfect for blocking out UV light and consist of two sheets. The light level can be controlled.
Venetian blinds: Found in most homes and offices, this is a popular type of blind available. You can pick from wood or PVC.
Vertical blinds: Mostly found in office buildings, these are made of vertical slats and provide protection from incoming light and offer privacy.
Roll up blinds: Perfect for those that don't have a lot of space, these blinds simply require a pull on a sling to operate. Materials such as bamboo are used to give a natural look.
Solar screen: Not only do they filter light but also heat and are easy to see through. They make a perfect addition to any office.
Blackout blinds: Equipped with rails on both sides, this type is usually found in bedrooms or theatres as they block out the light completely and provide privacy from the outside world.
Features of Roller Blinds
Although most blinds work in the same way to block out the light, roller blinds have the following features and benefits:
Provide privacy
Can be customised to suit the space using different patterns and textures
Ability to block out UV rays and the glare of the sunlight
Customised cord and rail placement design
A cassette can be fitted at the top of the blind to cover the roller
Things to Consider When Selecting Roller Blinds
The best feature of roller blinds is that you can easily achieve the required level of lighting by rolling the blinds either up or down. On hot days you can help keep the room cool by only opening the blinds halfway, while on cold days you can let in more sunlight by opening the blinds completely.
There are many things that you need to consider when deciding on which blinds will suit your needs best:
Configuration: Roller blinds can either be operated by hand or at the push of a button mechanically. They come in a variety of different sizes and styles. The configuration you decide on will be determined by your individual taste and needs. Mechanically operated roller blinds may cost slightly more.
Style: Your imagination is the limit when it comes to choosing the texture, patterns and material. The blind can be customised to suit any space and fit in with your existing décor.
Material: Choose between aluminium, wood, plastic or vinyl. Aluminium blinds are much more durable than fabric blinds. Fabric blinds are the least expensive, while wooden blinds create a luxurious look.
Space Benefits of Roller Blinds
Roller blinds can be used in small spaces to make them appear like the room has more square footage than it actually does. Using lighter colour materials and covering all windows will make the space appear larger.
Sheer blinds work perfectly in this situation as you can see through them and control how much light filters through. These blinds don't provide much privacy, so they're ideal for areas where privacy isn't an issue.
It's best to avoid very busy patterns and dark colour fabrics as they can make the room appear smaller. Another clever trick is to make sure that the window coverings are flush with the windows.
So much to decide when you decorate! This article should provide some insight and help you pick. If you have a question, leave a comment for us! She is a content writer & editor for more than 12 years. She usually writes about technology news, country news, arts & science, travel & automobiles. She used to test the product and write reviews for popular magazines.