We all remember the days when face powders were a fancy thing! Miniature boxes of powders with mirrors and sponges looked like a beauty box.
While face powders have been around for a while now, of late they have gained much popularity. More and more people are coming around the magical use of setting powders in creating a flawless base for your makeup. That being said, with all the hype around these powders, it can get confusing to understand what powder is right for you and what are its uses.
To help you through this, we have made the ultimate guide to face powder for you.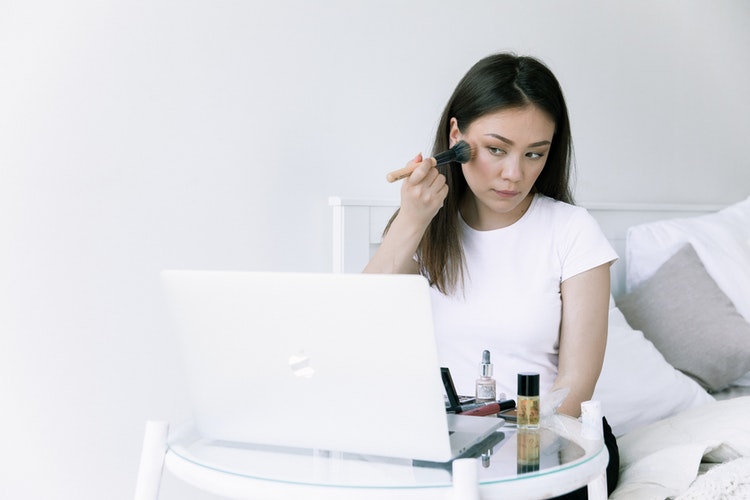 What is Face powder?
A face powder is a cosmetic product that you put on to set your foundation, BB, or CC creams. Face powders come in a variety of finishes. Some can mattify your look, some add a dose of glow to your face, and others help you in achieving that much-hyped sculpted look.
A setting powder sets your makeup and adds more life to your concealer and foundation. A finishing powder, on the other hand, softens the texture of your face and blurs the pores at the same time to add a more finessed look.
What are the types of face powders?
There are various types of face powders available in the market. Some of them are:
Translucent Powder: Translucent powders are available in both pressed and loose forms and are commonly used to mattify and prevent any shine on the face. Owing to its translucency, it does so without altering the colors of the foundation or the concealer. This makes it a favorite among makeup junkies. It can also be used in baking the makeup base.
Finishing Powder: Finishing powders are used to reduce and conceal the appearance of fine lines and pores on the face. While some translucent powders can do this job as well, not all finishing powders are translucent. Some finishing powders contain beautiful pigments that can work wonders by further enhancing your complexion
Mineral Powder: Mineral powders are face powders that are retrieved from minerals. Some mineral powders even come with some added vitamins. They are a good idea for people who are keen on makeup with fewer chemicals. Mineral powders are available in the market in both pressed and loose forms.
Pressed Compact Powder: Pressed compact powders are smoothly pressed into a compact. This gives a smooth texture to the powder. It also makes the powder neat and a perfect travel companion. Mineral, translucent, and finishing powders can also be available as pressed compact powder. A lot of these powders also come with some amount of pigmentation.
Loose Powder: Loose powder is the opposite of pressed compact powders. They are, instead, available and used in loose form. The loose powders can be mineral, translucent, or finishing powders as well. The major difference is that loose powder can often be messier and one may need a bigger powder brush to use the powder.
Banana Powder: Banana powders are yellow-toned powder that only sets the foundation and concealer but also color corrects the skin. It is the perfect powder to hide blemishes and dark circles.
Using face powders is a great option for oily skin. However, if you have dry skin, it is best to use a small touch of powder. Regardless of the skin type, it is very important to find a powder that is true to your skin. Health & Glow features a wide range of 100% genuine face powders from different makeup brands. You can browse from a collection of face powders to find the perfect match for yourself! She is a content writer & editor for more than 12 years. She usually writes about technology news, country news, arts & science, travel & automobiles. She used to test the product and write reviews for popular magazines.