It's hard to believe we are approaching a new decade, yet 2020 is just a few weeks away. The new year promises some really intriguing tech innovations and the release of some interesting products. Indeed, we are in the middle of what some are calling the 4 Industrial Revolution, one that is characterized by the accelerating speed of technological advancement. If you want proof, just consider that the at the start of the 2010s there was no such thing as an iPad, and today tablets are so commonplace they are almost boring as an example of tech.
Anyway, let's dive in to see what's coming and what might be coming: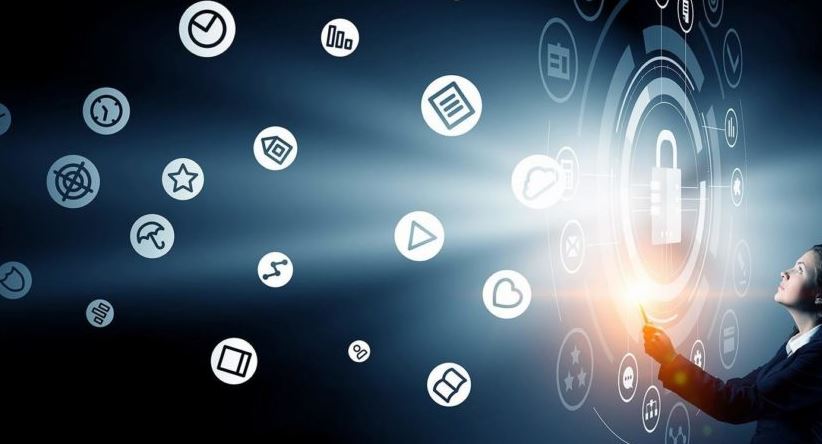 PlayStation 5 and Project Scarlett Go to War
Yes, we are starting at the end of the year, as Sony and Microsoft are set to release new gaming consoles in the run-up to Christmas 2020. Sony decided to skip E3 2019, which would be the logical choice to build excitement about the new PlayStation, so we know precious little about the project. However, we do know that it will still play discs, despite Sony and Microsoft acknowledging that streaming represents the future. It will also be compatible with PSVR (Sony's virtual reality gear), and there have been rumours of an upgraded PSVR 2 release. Project Scarlett, the code name for the new Xbox console, is similar in terms of secrecy and tantalising leaks, but Xbox seem really confident about it. Halo Infinity is being released alongside it, and we think it's going to blow the roof off.
Google Stadia Moves Into Position
Stadia, Google's push to enter the world of cloud gaming, got its maiden outing on November 19th, and, let's be honest, the reviews have been pretty average. Can Google turn things around quickly? One criticism has been that there are very few exclusive games, i.e. you can play the vast majority of titles on your console or other cloud platforms. But there are some major releases coming in the spring of 2020, including the exclusive Orcs Must Die 3, Gods and Monsters and the highly anticipated Cyberpunk 2077. Google can iron out some of the buggy issues in the coming months, and then begin to capitalise on the things it does well, like low latency and not being a drain on your memory and data. It might more than a year to really challenge Sony, Microsoft and Nvidia, but the tech giant will get there.
HBO Max Will Enter a Crowded Market
In entertainment terms, the 2010s were arguably defined by the rise of streaming services like Netflix, Amazon Prime and Hulu. They have been so impactful and changed the way we consume media. Anyway, as you will be aware the likes of Disney+ and Apple TV (with a newly revamped service) have also got in on the act, as well as a host of others. We are composing this about gaming and tech to get excited about, but it looks like the market will be too cluttered to be truly enthusiastic about anything new. HBO Max is one of several new streaming services to launch in 2020. It's becoming clear that there will be threshold on the number of services people are willing to pay for.
AR Glasses Are Back in Vogue
Apple is predicted to launch a new range of AR Glasses in 2020, and it looks like the tech giant is waiting on a compatible 5G iPhone to really bring it to life. Of course, we remember back a few years ago when Google Glass was going to revolutionise everything, but things kind of died down a bit. What's different? There is a belief among some at Apple HQ that smart glasses could one day replace phones and tablets. There has also been a lot of advancement in AR (augmented reality). Apple is tight-lipped about all this, but we aren't far away from a renewed debate about AR Glasses.
Casino Gaming Continues to Blur with Video Gaming
Everyone in the digital casino industry is talking about the idea of upending the traditional concepts of playing casino games, and effectively monetising competitive video gaming. Some casino games, like Playtech's Kingdoms Rise and Age of the Gods series, which you can see at this website  https://www.mansioncasino.com/ca/,  have already begun to mimic the video game style format, with connected games spread out across fantasy worlds reminiscent of Warcraft and DOTA. The casino industry has been keen on AR too, and the word from the conventions in 2019 is that they are going to attempt to do some pretty cool stuff with it.
Japan Aims to Set Up a Robot Moon Base
Everything so far on this list has been either guaranteed to happen or very likely to happen in 2020, but we can't say the same about Japan's robotic base on the moon. Why include it? First of all, it's a real goal of the Japanese government who set the ambitious target of 2020 not so long ago. Secondly, it perfectly highlights the fact that the 2020s may be defined by AI and robots working autonomously. Finally, and most importantly, the idea of Japanese robots building stations on the moon simply rocks. Oh, we should also point out that NASA is planning a Mars 2020 mission to study the feasibility of future human habitation.
The World Expo Dubai 2020
World Expos – formerly World's Fair or Exposition Universelle – used to have amazing unveilings, like the Eiffel Tower in 1889. But can anyone really cite what happened in the last World Expo in Milan in 2015? We can't. Dubai looks a little different this year, however, and it looks like the UAE government is pouring billions into to it to ensure that it dazzles the world in terms of new technology, arts and other areas. The theme, "Connecting Minds, Creating the Future", also hints at big dazzling shiny things in the desert. The official website is worth a visit alone, and we got lost in it for hours.
Practical Blockchain
We didn't do this list in any particular order, but one feels we might one day look back and feel the most important has been saved for last. One issue the world has with cryptocurrency is the perception of it, i.e. that it is about creating digital money. Those who understand blockchain technology realise that there is a purpose to it beyond getting rich from Bitcoins. The 2020s looks set to be the decade when the practical blockchain becomes mainstream. Smart contracts through Ethereum, an end to cumbersome financial movements with Ripple and many things yet unknown will be backed by blockchain in the coming years. The crucial element is that the business world realises this, and it's estimated that over half of all major CEOs will incorporate blockchain into their business in the coming three years.