If you like to keep updated on the new technologies of the world, you've probably heard the term, "Smart House" being thrown around recently. Smart houses, use the latest technology and computing systems and allow you to control certain aspects of your house. In short terms, they turn your home virtual, meaning you can manage a lot of things through your smartphone. Smart Homes offer a world of convenience, comfort and security and even come in handy home security systems packages. If you're interested in learning more than keep on reading, in this article we are going to talk about some of the best benefits that come with having a smart home.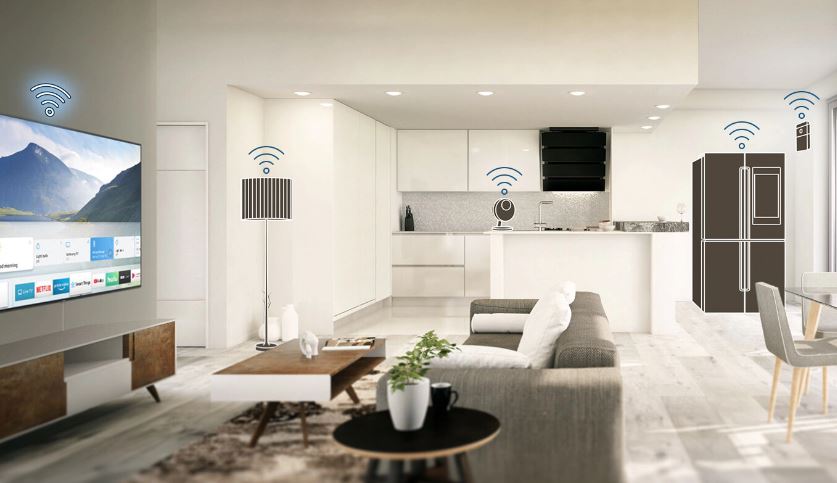 Manage all your applications in the one place
Most smart home systems are connected straight through the one interface, meaning no more browsing through different forms to find specific information. With the one app, you can access all the aspects of the smart home, with just the touch of your finger. This is also great news for those that aren't so technologically advanced, as they don't need to learn how to use multiple applications.
Maximize and manage your home security
If you want to enhance your home security, easily and efferently, then installing a smart home system is a must. Within the app, you can have control 24/7 over your surveillance system, streaming a live feed wherever you are. Smart homes even come with added benefits, such as unlocking/locking your door with your phone, connection of motion sensors, and alarm alerts. Smart houses offer you peace of mind, and you'll never have to be worried about forgetting to lock the door again.
Not only do the alarms inform you of unwanted guests, but in the case of an emergency such as a fire, you will also be alerted by the alarm sound and phone notifications.
Change the heating and cooling at a touch
Notice that it's a bit chilly outside and want to warm up the place before you get home from work? No worries, with a smart house! Some systems allow you to control the heating and cooling of your house, meaning you no longer have to worry about walking into an uncomfortable home.
Save energy in the long run
Some people assume that installing all this technological software will use up more power, however, that's far from the case. As mentioned above, smart houses can offer you technology that can control your heating and cooling, but they also give you the ability to turn off your lights. They can even turn them on and off when you enter/leave a room. These abilities can save money towards your electricity bill in the long run, as you no longer have to worry about leaving appliances and lights on.
Accessibility for the disabled and elderly
Maintaining a house and ensuring it's secure can be difficult for those with a disability or that are elderly. Smart homes can assist with duties around the house, and some are even accepting voice commands. The technology can significantly increase their quality of life, improving an individual's flexibility and independence.
So there you have it! Smart homes can make your life easier, more convenient, and provide you with specific measures that can help protect you and your family. You'll have peace of mind, feel safer sleeping at night, and can watch to make sure your kids aren't getting up to any mischief. Always remember to do your research and make sure that your smart home is installed correctly by following instructions or with the help of a trained professional. She is a content writer & editor for more than 12 years. She usually writes about technology news, country news, arts & science, travel & automobiles. She used to test the product and write reviews for popular magazines.