Do you want a wide smile on the faces of your kids or a look of utter excitement that spreads across their eyes? Getting them tech toys is a straight-forward way of doing it. But how do you look for types which are both thrilling and educational?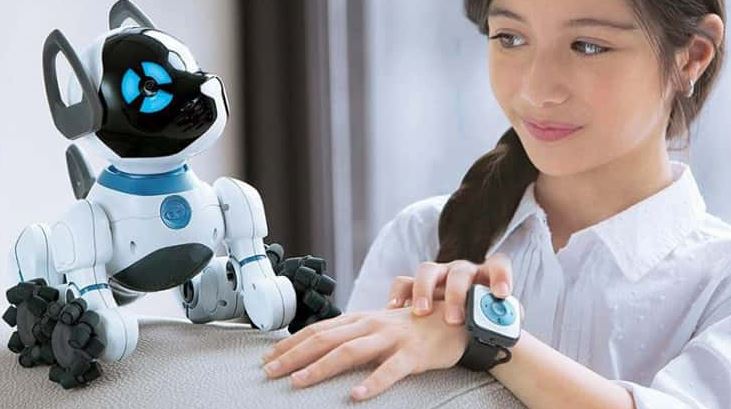 Here is a list of the gadgets that every kid would love for a long time instead of throwing them at the bottom of a toy box after some time.
Tech Toys for Kids:
Infinity cube:
It is a fidget toy which composes of 8x17mm cubes that are joined together by rotary joints which allows the cubes to be moved about their axis and transformed into different shapes. This fidget-friendly tool is manufactured to reduce stress, enhance the abilities of focus and concentration. It has no sharp edges and can be moved in one hand while doing any other activity like doing homework, watching TV or memorizing a daily given mathematical table.
Sound machine:
As evident from the name, this gadget allows kids to make sounds. With a total of 16 preset sound effects, they can make a combination of music that can up the mood of their sports time, reading session and singing routine. It includes sounds like a drumroll, whistle, and a rocket. Mix them together, have a recording player with you to save each new sound your kids make. Its one of the most enjoyable and constructive pass time because music has been proven to stir the cognitive boundaries of a human mind.
MakeBlock mBot:
Want your kid to adhere to the programming world then MakeBlock mBot is the toy for you. Through an understandable instruction manual, your kid will be able to construct the robot from scratch and manage it through an easy graphic scheme of programming. Once done, he can explore the basic functions of a movable robot-like line tracking and obstacle avoidance. This tech toy will shape up your kid's understanding regarding coding, inspire him to get on with the modern trends and instill within him emotions of achievement and acknowledgment.
Smartwatch:
The smart wristwatch is a new sensation in the market of educational and tech-facilitated toys. From undergoing on-screen exercises to playing games, capturing photos of their play sessions to sending engaging emojis to one another, it can do everything. You can send your kids to the park and not worry about him as the watch contains an onboard GPS that permits live locating tracks. There are several kids' smartwatches available in the market with enhanced features like water resistance, two-way communication, flashlight and augmented reality gameplay.
OWI Hydraulic Arm Edge Kit:
Give your kids a chance to experience the practical implementation of hydro-mechanical technology, With this robot, they will have the chance to construct their very own robotic arm that can be controlled through hydraulic activators. There is a graphic instruction manual that will guide you towards its erection. Made up of plastic, it has a total of 6 axis of movement and a maximum rotating angle of 270 degrees. Imagine the thrill your little angels will experience when their hand-made gripper will lift and place objects. The toy is quite durable but cannot lift weight more than 1 pound.
Circuit Maze Board Game:
This is a board game that will teach your kids how electric circuits work. It has a total of 60 challenges and three different levels of difficulty. The game includes moving pieces in a prescribed order to make correct circuit path. Upon completion of the task, LEDs light up depicting you have been succeeded. It augments problem-solving skills and lets your kid think smartly. Moreover, its an effective measure of reducing the time they spend in front of a laptop or TV screen. She is a content writer & editor for more than 12 years. She usually writes about technology news, country news, arts & science, travel & automobiles. She used to test the product and write reviews for popular magazines.