The loaded question of "Is CBD legal?" is becoming all too common as CBD oil and products containing CBD have landed on retailers' shelves. There are many aspects to consider when understanding the legalities of CBD. It is also imperative to have a full understanding of the laws that pertain to CBD not only locally but also in states and countries that you travel through.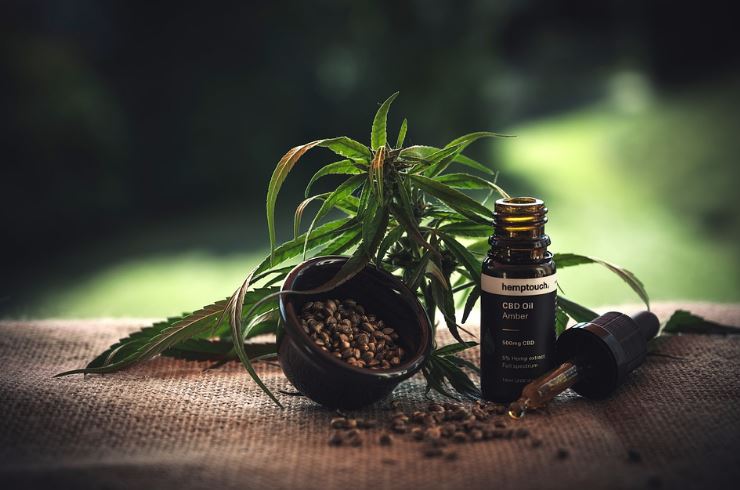 CBD has a colorful history and has been used in its plant form for centuries. Research and experience with CBD in various settings has proven to provide medicinal purposes for a wide variety of ailments and conditions. CBD is derived from the hemp plant that has boundless uses in industrial and commercial products.
What is CBD
CBD is a product that is a derivative of the hemp plant; it can also be produced from the marijuana plant which is not legal at the federal level. Legal CBD contains less than 0.3 percent of its partner, the psychoactive cannabidiol, THC. CBD reacts with the brain's endocannabinoid system which is thought to control functions like appetite, pain, and sleep.
General Laws on CBD
In 2018, a bill was passed legalizing the cultivation and production of hemp. In general, CBD that is derived from the hemp plant and contains less than 0.3 % of THC is legal at the federal level in all 50 states; this can also be said for most countries with some small variances. The areas for discussion about the legalities of CBD include the possession, distribution, cultivation, and consumption of this product. This is often known as the legal gray area and can be challenging to interrupt and understand.
Possession of CBD
Purchasing and possessing CBD produced from the hemp plant and containing less than the federally regulated amount of the cannabinol THC, a psychoactive derivative of the marijuana plant, is legal at the federal level. At the state level, these laws can be different and have restrictions on who can purchase and use CBD. Some states require a prescription from a medical provider and a state-authorized medical cannabis card. Buying CBD from state-licensed and laboratory tested facilities will help ensure it's a legal form of CBD.
Distribution of CBD
Distribution of CBD must be done through state-licensed facilities that are in compliance with the laws at both the state and federal levels. Buying this product from a facility that doesn't test their products THC level can directly affect the legal buying and possession of CBD. It is also important to understand that the FDA restricts CBD use in products that state health or medical support claims. Products can be seized and legal actions taken if they don't comply with these regulations.
Cultivation of Hemp
The cultivation hemp plants became legal with the Farm Act of 2018 that was signed into congress by President Trump. This law allows for hemp to be grown for commercial purposes as well as certain circumstances. Some states that have made marijuana use legal, either recreationally or medicinally, will allow for the cultivation of hemp for personal use. It is important to understand and keep current with your own state's regulations on this everchanging hot topic.
Consumption of CBD
One of the big questions when using CBD is will it show up in a drug test. The answer to this question is simple, if the CBD you consumed contains less than the federally regulated amount of THC, your drug test won't show up positive for drugs. This being said, if you use CBD from an unreliable source, it will be your fault if you have a positive drug test. The best advice in this situation is to purchase and consume products from state-licensed and monitored facilities.
CBD Use and Products
CBD Research is proving that there is great potential for this product to aid in providing relief for several different ailments and conditions. Products that contain CBD include oils that can be smoked, edible products, drinks, and pain-relieving lotions. Consumer feedback has motivated this industry to further improve CBD products and make them more convenient for distribution and use.
Conclusion
The best legal advice for the purchase and uses of CBD is to stay on top of federal and local state laws. It is imperative to remember that CBD use may be illegal or restricted in other states and countries; the best defense is to be proactive about the laws and buy CBD in the state-licensed facilities that are regulated. These dispensaries specialize in their products and they know and understand the local and federal laws that affect them. She is a content writer & editor for more than 12 years. She usually writes about technology news, country news, arts & science, travel & automobiles. She used to test the product and write reviews for popular magazines.