Whether you're looking to upgrade a broken down vehicle or purchase a second one, find out how to buy a used car from a private seller.
Are you looking to buy a used car?
Buying a used car is a great idea. Buying used means you'll save money on upfront costs, insurance premiums, and customizations costs, and you'll be able to help the environment. However, before you jump the gun on buying a used car from a private seller, you'll need to make sure you do your research.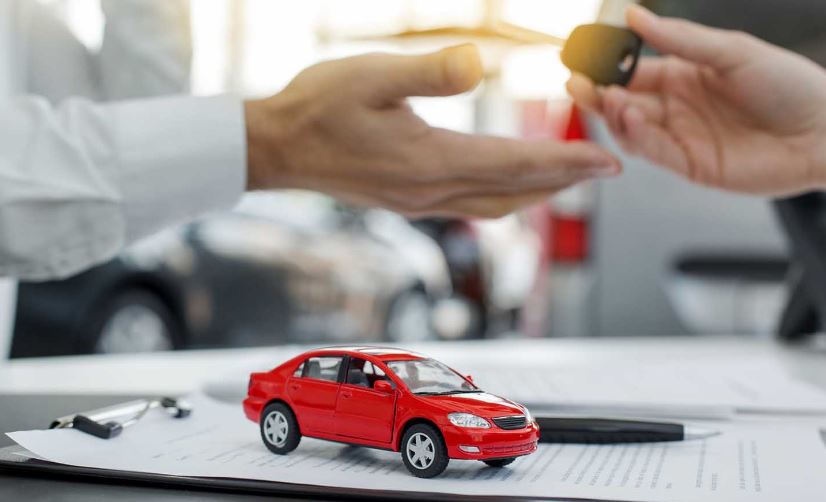 Otherwise, you may find yourself with a lemon on your hands.
Check out this guide to learn how to buy a used car from a private seller.
Research Cars for Sale in Your Area
One of the biggest hurdles that comes with buying a used car from a private seller is figuring out how much you should pay. To get a better understanding of a fair price range, we recommend researching cars for sale in your area.
To find cars for sale in your area, you can browse classified ads in your neighborhood or local private-sale inventories online. Once you find a vehicle that you're interested in, compare the asking price to the Edmunds or Kelly Blue Book private-party value.
Having an understanding of the fair market value of different car makes and models will make it easier for you to figure out whether or not the seller is giving you a fair asking price.
Gather Information About the Car
Once you've determined that the asking price is fair, it's time to gather as much information as possible about the car before purchasing. Here's what you can do:
Get a Vehicle History Report
One of the most important things to do is to get a vehicle history report, also known as a VIN. Typically, VINs cost anywhere from $10 to $40, and these reports can alert you of any potential problems with the vehicle. You can order a VIN check online from a number of different vendors.
A VIN check will tell you a number of different things about a car, including:
Title history
Accident history
Open recall
Any damage the car has sustained
Lien history
Service history
Airbag deployments
Flood damage
Odometer history
Ownership history
"Lemon" status (if it's a lemon, you can contact lemon law attorneys in San Diego)
Typically, you should be able to get the VIN number from the seller over the phone. If the seller doesn't know where the VIN number is, here's where they can check:
On the driver's side of the dashboard
In the rear wheel well
Under the spare tire
Inside the driver's doorjamb
Under the hood in the front engine
You can also ask the seller to provide a VIN check for you.
Request Service Records
In addition to getting a vehicle history report, we also suggest asking for service records.
Basically, this is a record of all of the maintenance the seller has had done on their car. Not all sellers have this record, but if they do, it can provide you with insight into how well the car has been kept up.
Ask the Right Questions
Another great way to get information about the used car you're considering buying is to ask the seller the right questions. The seller may be able to tell you things about the car that don't show up on the vehicle history report.
Or, you may find that there's a discrepancy between what the seller tells you and what the report says, which could be a red flag. Here are some questions you should ask before agreeing to buy the car:
Are you the original owner of the car?
If not, who owned the car before you?
Has the car been in an accident?
Has the car undergone any major repairs?
How many miles are on the vehicle?
Have there been any recalls on this type of car?
Have the airbags ever been deployed?
Where have you been taking the car for maintenance?
What car parts are no longer original?
Have any issues come up with the car since you bought it?
What do you use the car for, primarily?
By asking these questions, you'll get to know a lot more about the car.
Test Drive the Car
Of course, you should never purchase a car without test driving it first. Before you hop in the car to test drive it, you first want to ask the seller for proof of insurance.
If the car isn't insured and you get in an accident, the injured party could sue you for damages. Here's what you want to check out when test driving the car:
Odd noises
Air conditioning
Heater
Windows and locks
Power steering
Brake lights, signals, headlights, and reverse lights
Cruise control
Highway performance
Stop-and-go performance
You should also check for wear and tear on the brake pedals, brake pads, gas, floor matting, and tires. If you're buying a car with low-mileage, there shouldn't be much wear and tear. If the car does have a lot of wear and tear and low mileage, this could be a sign of odometer fraud, which is a huge red flag.
Get a Pre-Purchase Inspection
It's also a good idea to get a pre-purchase inspection before buying a used car. We suggest taking the car into your own mechanic and then making your offer contingent upon what your mechanic finds.
Your pre-purchase inspection should take a look at the following:
Frames
Tires
Suspension
Lights
Glass
Radiator
Brakes
Belts
Hoses
Fluids
Body condition
Battery
Filters
Exterior surface
Computerized engine analysis
Typically, a pre-purchase inspection costs between $100 and $200, and it's well worth the cost.
How to Buy a Used Car from a Private Seller: Are You Ready to Buy?
Now that you know how to buy a used car from a private seller, it's time to find the right car for you. Before you know it, you'll be cruising down the highway in your new(ish) vehicle.
Be sure to check back in with our blog for more car-buying tips and tricks!
She is a content writer & editor for more than 12 years. She usually writes about technology news, country news, arts & science, travel & automobiles. She used to test the product and write reviews for popular magazines.