If you are a car enthusiast, you must have dreamt of owning a good classic car that will always turn heads when you drive it around. But before you get to enjoy the pleasure of driving a good classic car or the delight of looking at or washing one, you need to get past the huddle of buying one. Buying a classic car is not as simple as just buying any other car out there.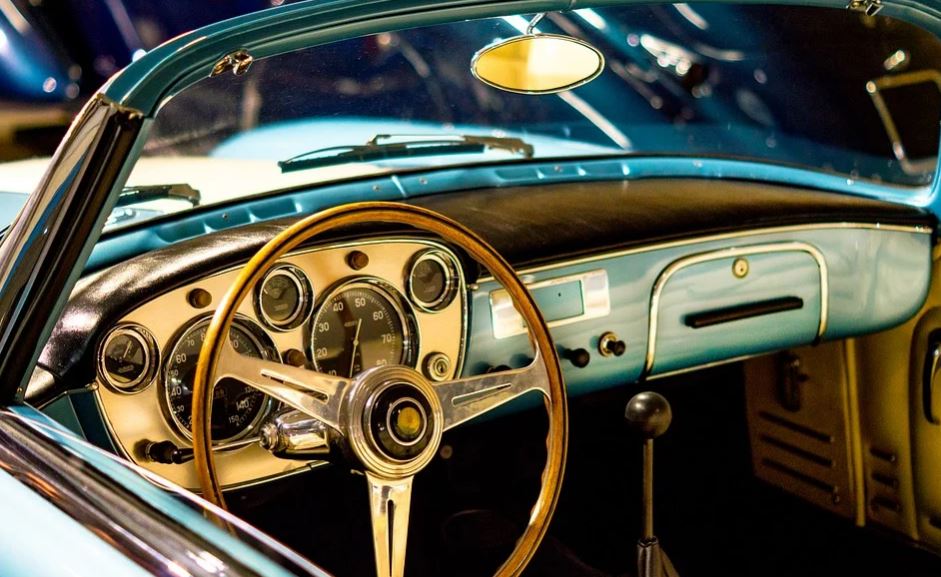 When buying a classic, you need to do your research very well to ensure you are not throwing away your money into an investment you can't maintain. Below is a guide to buying the right classic car, which will help you evade some problems that most classic car buyers have gone through.
Always have in mind the reason for buying the classic car
There are many reasons why people buy classic cars: maybe to have a cool vintage car to drive around for the thrill or as an investment that one wishes to make a profit from in the future. Whichever the reason, the car should give you a good experience and no regrets over the purchase. If you have a lot of free time and money, you can start a restoration project resulting in a roadworthy classic car to cruise around with.
If you are looking to get a classic car as an investment, buying a unique car in excellent condition is the best way to go. Since the car is unique and will just be sitting around, you can eventually make some profit after selling it in a few years. You should also ensure that the classic car will satisfy the reasons you bought it for and not just a drain for your money.
Choose where you can buy from carefully
We are in the age of technology, making it easier to get whatever information you need about sellers and the classic cars they have. The internet can direct you to reputable auctions, dealerships, or even trusted private sellers where you can get a good deal for a good vintage car. Always seek the help of a professional depending on the reasons for buying a classic car. Below are some of the places to shop for a classic car.
Auctions
Auctions should be the first place to check as you can get high quality and unique vintage vehicles for just a fraction of the price in dealerships or from private sellers. An auction car with few bidders sells at a very low price.
Dealerships
Dealerships can also have unique and rare classic cars, especially if they deal in collecting classic cars. They are the best option for a classic car investment as you can easily find a car in condition and sell it for more at a later date. The only downside is that the prices might be a little bit high.
Private dealers
Most times, dealing with a private seller depends on luck. However, you can land a good unique classic car if you involve professionals in the classic car collection business. It is advisable to proceed with caution when buying classic cars from private dealers due to the high number of scammers.
Determine the car you want to buy
There are many considerations to make when selecting the classic car you want. First of all, know your budget and the choices of cars you have. Go for the car in the best condition at your particular budget.
Always check the availability of spare parts and only choose a classic car model for which you can get spare parts readily at affordable prices.
Look at the fuel consumption
If you plan to use the vehicle regularly, fuel consumption should be a significant consideration. Most classics come with huge engines that consume a lot of fuel, but there are also some that don't consume as much fuel. Don't buy a car with high fuel consumption if you cannot afford the fuel.
Perform a car inspection
You can check the registration and numbers to ensure you get the registration details right and the vehicle identification number matches to avoid buying a car that was involved in a very serious accident or even a stolen vehicle.
Check the mileage
It's common that the lower the mileage, the higher the price would be. For this reason, it's important to have a budget set out before going for the search. But this should not bother you that much since you can get a good classic car with high mileage but for much less. Just get a mechanic to check the engine and know what to replace on the cars with high mileage.
Avoid cars with noticeable rust patches
A small patch may not be a problem since you can replace the eaten-up parts, but large rust patches can cost you a lot to repair.
If the interior and exterior are good and the car is good to drive, a test run is a must as it provides an opportunity to listen to how the engine runs and the feel on the road.
If you are in the market looking for the right classic car, you can consider the MGB GT if you want a cheerful classic car on a budget. The 1980 classic is not that rare, plus it can serve you well if well maintained. She is a content writer & editor for more than 12 years. She usually writes about technology news, country news, arts & science, travel & automobiles. She used to test the product and write reviews for popular magazines.