Everyone who does business on the Internet should know what an Instagram widget is for a website, which benefits it provides and how to install it correctly. It turns out that there is no ready-made method of embedding provided by the official developer of this social network, so you need to look for other options. Why is this even necessary?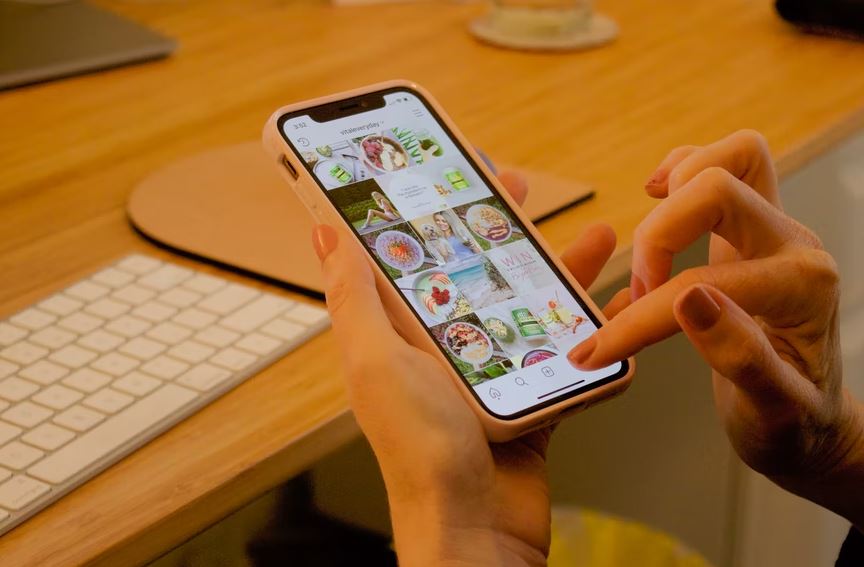 You have probably noticed how certain Internet sites effectively place their Instagram profiles at the bottom of the page with beautiful photos that highlight social content and draw attention. If you want to achieve the same effect and place an Instagram widget on your website correctly, read our article below.
Why have Instagram on a website
By creating a website representing their business, entrepreneurs try to develop their brand online and draw the attention of the audience to their product or services. Also, nowadays almost any brand tries to communicate with its audience in social media. To achieve maximum efficiency from the efforts invested, they use various methods to help keep visitors on the pages of the site for as long as possible. Embedding widgets increases the chances of collecting more leads, expanding the audience, and getting more feedback from potential buyers.
What is an Instagram widget for a website?
The widget has the meaning of 'device' or 'thing', but it is used by modern users to refer to a small web application that performs some auxiliary function on the site.
Facebook offers an official plugin for all owners of Internet sites for embedding its social content on any website. Instagram does not provide such a plugin as in the example above, so it is not possible to find any ready-made code provided in the platform's documentation. This means that in order to showcase your social content on a website, you have to use plugins from other developers.
In addition, in June 2020, the developers changed the content access policy and closed the basic API (Instagram basic API), dividing it into: Instagram basic display API – for limited work with the capabilities of the social network; Instagram graph API – for creating more complex programs using the capabilities of Instagram.
If you're looking for the options on how to embed Instagram on website using a widget, further are some best practices.
Instagram widget should be freely configured by the site owner or webmaster based on case requirements for the application appearance and website design.
You should be able to filter the content, adjust the width of the block, choose the display format of photos, their number, and change the colors of graphic elements.
The header is switchable, provides a customizable name and caption, CTA button, and brief information about the account is placed in it if necessary.
You can choose from various templates that arrange pictures in a grid, slider, or a usual feed;
Configurable number of photos (total number and how many to display per line);
Flexible design and auto-scaling of photos depending on the desired width of the widget;
Displaying photos by hashtag for a unique Instagram feed with a user generated content;
Inserting widget to a website with one line of the HTML code;
Reasonable pricing.
How to use a widget
There are many third-party providers that develop Instagram widgets and all of them have a similar use principle:
Create an account and go to an editor to build your own Instagram Widget. Link your Instagram account to the widget interface or type in a hashtag for a custom feed. Then get the installation code.
Go to your website's Admin Board, login to the account, and select a site where you want to embed Instagram Feed.
Create a custom HTML element on a desired page or into a website template, where you want to display Instagram Feed.
Paste the code of the Instagram plugin in the HTML block. Save the changes and view your page on the web to see how the widget works.
Manual embedding of content
Instagram has a built-in feature for extracting code to embed photos/videos from Instagram. You can use it to easily embed photos or videos into your website or blog's HTML code, and you don't have to be a web designer to figure out how it's done.
Open your browser, go to Instagram and sign in with your username and password. Find the photo or video you want, then click on the button with 3 horizontal dots, which is located under the lower right corner of the selected object, and then select Embed. Then click on Copy Embed Code and paste this installation code into the HTML code of the web page of your choice.
Conclusion
By adding an Instagram widget to your site, you will:
increase brand credibility;
improve social signals;
create stronger bonds between the company and users;
increase the level of usability;
improve your analytics.
The benefit of embedding Instagram posts directly into your web pages is that your website visitors can interact with the post as if they were on Instagram. They can click on it to go to the post page or user profile, which they will appreciate if they are already Instagram users. This is a great way to build a community and loyal customer base, increase trust, demonstrate authenticity, and increase sales. It doesn't require a huge investment of time and money and can be automated through social aggregation tools. She is a content writer & editor for more than 12 years. She usually writes about technology news, country news, arts & science, travel & automobiles. She used to test the product and write reviews for popular magazines.