Camping is one of the most holistic activities that you can engage in. There are elements of teamwork, fun, and the feeling of being close to nature. But before you start planning for your trip, you need a primer on camping essentials. This article will guide you through some essential camping tips for beginners.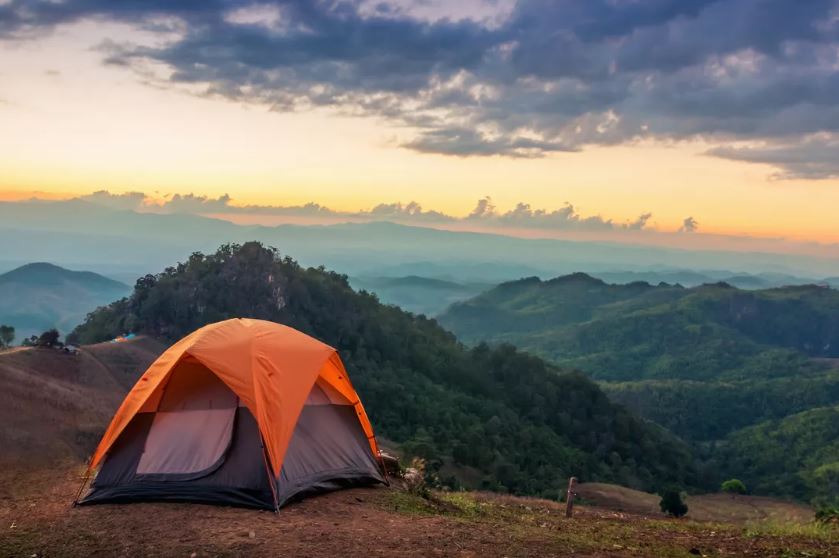 12 Essential Camping Tips for Beginners
1. Visit a Doctor Beforehand
One of the first things that need to be done before any strenuous activity is to visit the doctor, especially for camping trips that involve a degree of hiking. Your doctor will let you know if you are capable of doing the activity physically.
It also pays to prepare yourself in case you're allergic to certain things in the camping area.
See also: 6 Camping Hacks That'll Save You In The Oddest of Hours
2. Talk to a Guide or a Local in the Area
This guide is especially true for people camping in foreign locations since there might be certain customs that you might fall under, or that you have to observe. Hence, it's important to find out about specific characteristics or cautions about the camping site. It will help make sure that you and your party are safe. Remember that when you camp, you are a "foreigner" to the land.
3. Check the Weather
If you're camping in the wild for the first time, make sure you check the weather reports. Of course, you don't want to encounter severe weather during your outing. It could leave you a bad experience and can make things difficult for you and your party.
Also, if the weather gets worse, you might not be able to get off the site immediately. This is an important camping tips you need to consider especially if you are a beginner.
4. Prepare Redundancies
Someone in your party is likely to have matches, but what happens if they get wet or lost? It's the same story with clothes and with other essential camping equipment. Make sure that you have packed extra things in case something untoward happens, especially when you go camping for extended periods. Murphy's Law applies to camp as well.
5. Be Familiar With Your Gear
Having the best gear available doesn't necessarily mean that you will have the best time ever or that life will be more comfortable. At the end of the day, equipment is only as good as the person using it. Make sure that you know how to use your gear and that you are familiar with all its functions.
You can also practice how to set up and take down tents, sleeping bags, and hammocks, and familiarize their safety functions. Doing a practice run with your equipment in your backyard allows you to make sure that you're accustomed to your gear.
6. It Starts With Your Tent
Unless you're camping with an RV, you should bring along a tent to keep you safe from the weather. It serves as your shelter and is pretty much the centerpiece of your camp.
Usually, campers are advised to buy a tent that's bigger than what they need, e.g. if you want to cater to four campers, get a tent for six. Bigger tents help keep you comfortable and allow you to expand your camp quickly. It also helps if additional people join you in the camp. Globo Surf provides information about quality pop-up tents. Still, there are many factors you need to check.
Check also: Best Fabric for Tents and Camping
7. First Aid Kit
Ensure that you have extra medications, particularly if you're on maintenance medications.  pack a good first aid kit because getting proper medical care can be challenging at times.
In a medical emergency, being able to provide a first-aid solution quickly will ensure that a person recovers faster and prevents further harm from happening.
8. Meals
Unless you want to go with the bare essentials and hunt and forage for food in the wild, decide on what meals you will be having. Prepare for at least three meals a day per person in your camp. Also, it helps if you can pack extra food just in case.
There are plenty of options for camping meals such as MREs, packed meals from home, or bringing raw food that you can cook over a campfire. That's if you're into the real feel of camping. Though, some people bring a grill for barbecues and the like.
It's also useful to note that proper procedures have to be in place to deter creatures from raiding your camp and eating your food. Storing your food is as important as planning when you'll eat it.
9. Take Note of Water Needs
A lot of designated campsites will have water available onsite, but not all of it is potable. Secure both your drinking water and utility water before you go to a campsite. This is exceptionally crucial in camping situations where you've decided that you want to experience the wild truly.
Make sure that you have methods of purifying your water and that you bring extra drinking water in case of emergencies. Water is one of the most important utilities that you have in any situation.
10. Lighting
You might have a bonfire, but it can't be the only source of light that you have. Make sure that you carry flashlights and, of course, spare batteries. Don't just depend on your everyday lighter Matches can also be a great alternative. Look into investing in wind or waterproof matches.
11. Hygiene
Not all campsites will have a bathroom that you can use, and as such, prepare to keep yourself clean as required. A small bar of disinfectant soap, toilet paper, and alcohol or hand sanitizer can go a long way, especially if you have an emergency. Note this is the most valuable camping tips.
12. Treat the Campsite Well
There's a rule in camping and trekking that you should always remember: "Don't take anything except photographs."
The saying is to promote the preservation of the sanctity of the place that you're visiting. It is a two-pronged rule that also means you shouldn't leave anything behind except great times. You should make sure that you clean up the area after every trip.
It's also advisable that you bring your garbage bags and make sure that you properly dispose of your refuse in designated locations on the camping site.
Conclusion
Camping continues to be a popular activity amongst people because of its many benefits. However, as with all great activities, it's vital that you have the essentials listed down for you to have a safer and richer experience. I hope these tips & tricks will help. Stay tuned with us for more camping tips & news.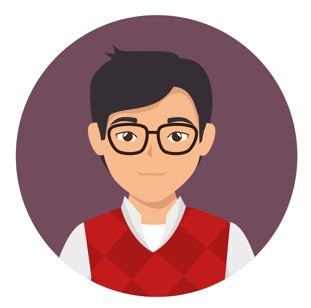 Hari is a freelance writer who writes exceptional product reviews. When he is not writing, he spends time with reading and listening to music.