Travelling and camping in the wild can indeed be a wild experience. Yes, the idea is adventurous and full of fun. However, at times, you may have to face some really inconvenient challenges while camping.
But don't worry. That's not the end of the world.
In this post, we talk about six camping hacks that'll save you in the oddest of the hours.
So, are you ready? Buckle up. Here's to making camping more of a pleasure than an inconvenience.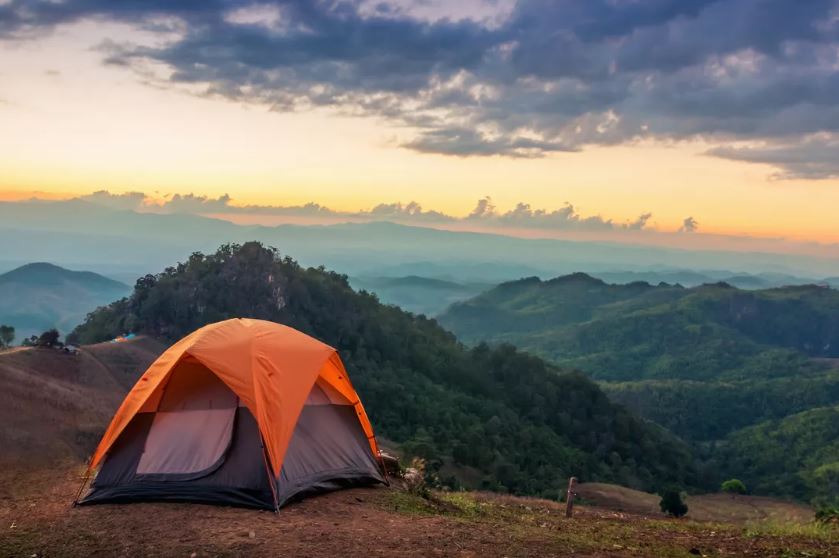 1. Some Sage in the Night Helps Beat Mosquitoes in a Fight
Mosquitoes can be a severe problem while camping in the wild. And the worst thing is that they find their way even into the most challenging places.
This means that you are going to be at the risk of being attacked by mosquitoes and diseases that they may bring up.
Your best bet?
Well, keeping some sage in your tent before going to sleep can really help repel mosquitoes like anything.
So, count this in, and you'll never have to worry about mosquitoes ruining a camp night.
2. Use Wild Whistle In Case You are Lost
Losing way is pretty common when you are camping in the wild. The jungle is full of trees, bushes, leaves and everything beautiful, but it has no signboards to lead you anywhere. So, if you get lost, you're going to need something raw (as your cell phones may also fail to connect).
What can be that raw solution?
Well, breaking the suspense, an acorn cap can easily be turned into a whistle that you can blow to inform your friends/fellow campers about your location.
Speaking of how to turn an acorn cap into a whistle, here's the full tutorial.
3. Use Corn Chips to Start a Fire
You might not have heard much about it, but corn chips make a great fire fuel. This is mostly due to the powdery seasoning that covers these chips. So, as you start trying to light them up, the spice rapidly catches fire and spreads it quickly.
This is the reason why corn chips can help you set a campfire on the oddest of the days when you aren't able to find a primary fire fuel.
4. Turn Solar Disks Into Lamps
In the night, you may run out of light, and that's when you may feel the need for having something to torch up.
A solar disk, along with a glass jar, is going to make an excellent hack for creating a rich lamp that can light up your camp.
5. DIY Your Portable Shower
If you don't want to miss out on your shower bath during your camping adventure, we have a solution for you.
With the help of a watering can, a large jug and few easily available tools, you can build your DIY shower right where you are within 20-25 minutes.
Read the guide for step-by-step instructions.
6. Dress Up For The Wild
One of the most important things to keep in mind while going for a camping adventure is to dress up according to the conditions.
As it's the wild, regular clothing and footwear may fail to provide you comfort and safety.
That's where you'll feel the need for having strong and sturdy shoes like Valsetz Tactical Boot along with flexible clothing for a convenient camping experience.
Final words
Camping is one of the most adventurous escapades that a person can go on. But without proper planning and preparation for tackling the wild, one may have to go through unnecessarily unpleasant conditions.
That's what this article was for – to help campers have an enjoyable camping experience.
Hopefully, this was helpful.
She is a content writer & editor for more than 12 years. She usually writes about technology news, country news, arts & science, travel & automobiles. She used to test the product and write reviews for popular magazines.