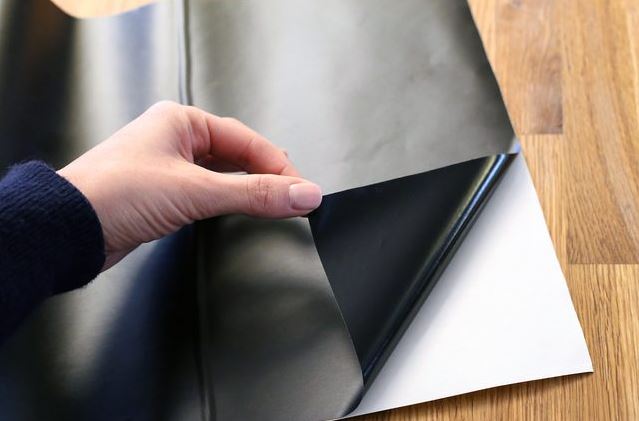 Are you planning to kick off the New Year with a vinyl crafting project? Whether you're an amateur crafter or a DIY pro, there are a plethora of vinyl craft trends you can try.
You can try adding a Starry Night-inspired wallpaper on your room using glitter adhesive vinyl or creating a custom night lamp using 651 vinyl – your options are practically endless. This handy guide is for everyone who needs help in figuring out the best vinyl material for his or her upcoming craft project.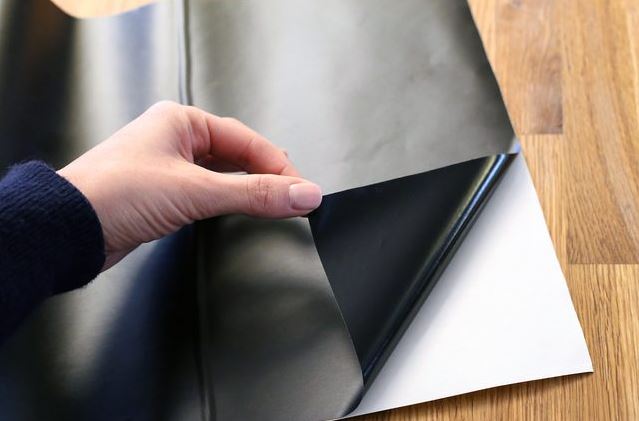 What are the Types of Vinyl?
There are two main types of vinyl: The adhesive and the heat transfer type. Under these two large categories, you will find tons of other sub-types and styles. If you're confused and have no idea how to start your vinyl craft project, that's perfectly understandable. Any DIY pro would tell you that getting the hang of everything about vinyl can be a real struggle. Read on to learn more about each type:
Adhesive Vinyl:
The adhesive type (also referred to as sticker vinyl) is a flexible material that can be cut in various styles and comes in different colors and designs. Thanks to its pressure-sensitive adhesive, this vinyl can be applied to all kinds of smooth, hard surfaces.
Application: If you need vinyl for permanent outdoor application (signage, decals, vehicles, mugs, bottles, mirrors, picture frames, and so on), adhesive vinyl is for you. Permanent vinyl mostly has a glossy finish and is durable. Although it can be removed, doing so is likely to damage the surface.
Removable indoor vinyl, on the other hand, is best for indoor signs, wall decals, and stencils. Unlike permanent adhesive, this one is easily detachable from any surface. If you're just starting out with vinyl crafting, opt for this type because it's easier to work with.
Sub-types: Among the most common types of adhesive vinyl are:
31 Removable Adhesive
51 Permanent Adhesive
631 Removable Adhesive
651 Vinyl Permanent Adhesive
Chalkboard Adhesive
Glitter Permanent Adhesive
Glow in the Dark Adhesive
Metallic Permanent Adhesive
Patterned Adhesive
Polished Metal Permanent Adhesive
Reflective Permanent Adhesive
Stencil Adhesive
Transparent Glitter Permanent Adhesive
Heat Transfer Vinyl (HTV)
HTV is also called iron-on vinyl because it can stand up to the heat of any iron or heat press. Unlike adhesive vinyl that has a paper backing and is sticky to the touch, HTV has a clear plastic sheet that covers the top of the actual vinyl material. But like adhesive vinyl, this one also comes in various styles and colors.
Application: Basically, HTV works on any fabric or material that can stand up to heat. You can use it for your shirts, bags, shoes, and more. When choosing the type of HTV to use, remember these keywords: for stretchy knit fabrics, use stretch HTV.
Sub-types: Among the most common types of HTV are:
Flocked Heat Transfer
Glitter Heat Transfer
Holographic Heat Transfer
Holographic Heat Transfer
Metallic Heat Transfer
Patterned Heat Transfer
Reflective Heat Transfer
Stretch Heat Transfer
Since vinyl crafting is a form of art, there's really no set of rules or guidelines that you need to follow. Just use your artistic discretion, follow your instincts, and let the creative juices flow. If you don't like the results of your first few attempts, remember that the key to mastering the art of vinyl crafting is to try and try until you fall in love with the outcome of your work.