With the increase in usage of the Internet in communication, various apps, and platforms emerged to enable online connections among business practitioners and also among the public. Although several budding social sites are popular, E-mails remain the most used platform to exchange information, messages, and other contacts.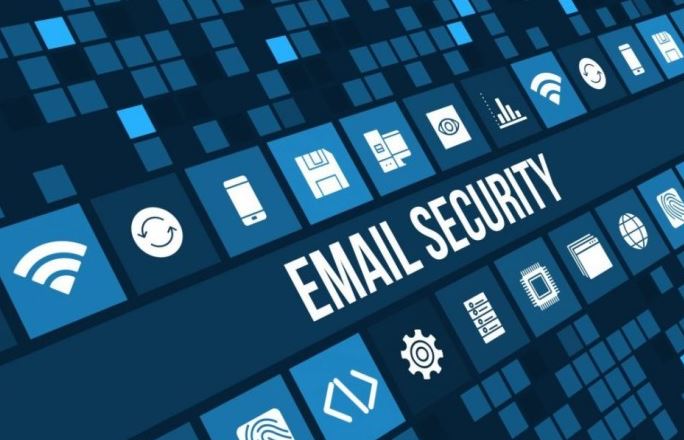 Widely used by entrepreneurs, and business operators on both small and large scales, and also commonly by people for interacting with their acquaintances, Emails are also the most targeted field of the internet to spread viruses, malware, and phishing emails. From receiving spam emails to getting inflicted by global viruses, the inbox of your email-id has to see a lot of fake and fraudulent messages.
Some of the unnecessary and unwanted mail may directly go to the spam folder of your account. However, with the excessive development of Internet Technology, hackers have come up with surprisingly advanced ways, to enter your private conversations.
The unethical act of targeting information and businesses with malevolence accounts for the loss of Billions of Dollars every year. 'Phishing' a phrase used for those forging malware emails that pose as important and authentic, is currently the greatest threat to online communication through emails.
To save your highly critical documentation, you need to know about implementing various Email Security Practices. So, if you are managing a small/large scale business that uses emails as a mode of sharing information and documents or even handling a personal email account, you need to save your company or personal account from peeking parties that do not have permission to do so.
Henceforth are mentioned the inevitably important Email Security Best Practices for you.
Best Email Security Practices
1. PRIVATIZE YOUR EMAIL
Email accounts, the primary attack site of most cyber-attacks can be made secure with private servers.
As most servers that provide worldwide services are easier to inflict with hacking viruses, Private Email accounts linked to private servers minimize the chances of phishing. They give an environment free of malware and spam.
As setting private servers was a task of tremendous burden, people usually looked down upon the benefits, but with the arrival of private email accounts, you can make use of this email security best practice by using EPRIVO, the best and trusted provider, and set up your very own private email account.
See also: How to Create Effective Emails Outreach Template for SEO
2. MAKE USE OF UNDECIPHEREABLE PASSWORDS
Setting up strong and un-guessable passwords is an Email security practice that is never going to go wrong. If managing a business, you will always have to highlight the importance of strong passwords that are hardly decipherable. Also, keep on encouraging your employees to regularly changing passwords.
As most work emails are linked directly to the company's main server, one incidence of hacking through an employee email can lead to threads of phishing emails.
Also, you can additionally invest in two-factor password management and ensure a greater level of protection for your business. Some systems provide unique passwords and authentication checks with each attempt of log-in. Even with the failure of some of your security walls, there will always be other forms of Email Security Practices protecting you and your clientele.
3. ENCOURAGING REGULAR EMPLOYEE-CONTRACTOR INTERACTIONS
As most of the malware emails work when you accidentally open fraudulent messages, it is highly recommended to hold frequent meetings with your employees and raise awareness of the selective addressing of emails. Specialize your employees in selecting which email is genuine and which not.
The ability to differentiate between spam and authentic messages will further add your Email Security Practices. Educate your employees to report spam junk or flag fishy looking emails so that the whole firm can become aware. Block emails that have sent you large file attachments without your knowledge.
4. SEPARATION OF WORK-HOME EMAILS
The separate use of work and home email accounts totally eliminates the disaster that falls upon employees upon the hacking of company servers. Also, it can be the other way around. If the personal email account of any employee gets flooded with malicious content, the company may not have to suffer the same fate.
Even if you're a freelancer doing daily jobs for money, you should separate your personal & professional emails. This helps you with the confusion as well as the safety.
5. ENABLE BACKUP TO CLOUD STORAGE
As servers that handle information and documentation of a large number of public and business firms, the servers of backup clouds implement a higher level of security with encryptions and secure data transfers.
If ever, despite your best efforts, your email security practices fall short of preventing malware attacks, you're backed-up data will help you out through the worst cases of phishing.
Various software, cloud storage, and tools provide you the liberty of backing up your precious data to a safe and secure site. Always make sure that you completely check the security conditions of the platform you select. Backup plans never hurt!
See also: Thinking of Switching from Windows Live Mail to Outlook?
Summing Up
Even if you are aware of what to do today to save your email and firm, you must keep in your mind that the threats to security are ever-mutating. To increase your chances of safety for a longer time, and beyond thefts, spare no expense in safeguarding your business. With every successful endeavor of internet hackers and lapse of email security, indecent email fraudsters raise the risk of phishing of all other databases.
To ensure the confidentiality of your documents, and to secure your interests, double-check that you have complete knowledge of all the cybercrime security providers. It's never too late to invest in quality anti-virus systems and firewalls to provide you with added benefits of these Email Security Best Practices. Your privacy always ranks high and foremost. Follow these practices, now, and Be Safe! She is a content writer & editor for more than 12 years. She usually writes about technology news, country news, arts & science, travel & automobiles. She used to test the product and write reviews for popular magazines.