When it comes to search engine optimization (SEO), one of the most important concepts in choosing the right search keywords to optimize. It might sound like a small thing, but keywords form the backbone of the SEO plan. If the chosen keywords aren't great, everything else in SEO breaks and is rendered pointless. For SEO in Singapore to reach maximum effectiveness, it must begin by doing excellent keyword research.
Let's see the tips to utilize the keyword phrases for SEO…
6 Tips in Utilizing Keyword Phrases for SEO in Singapore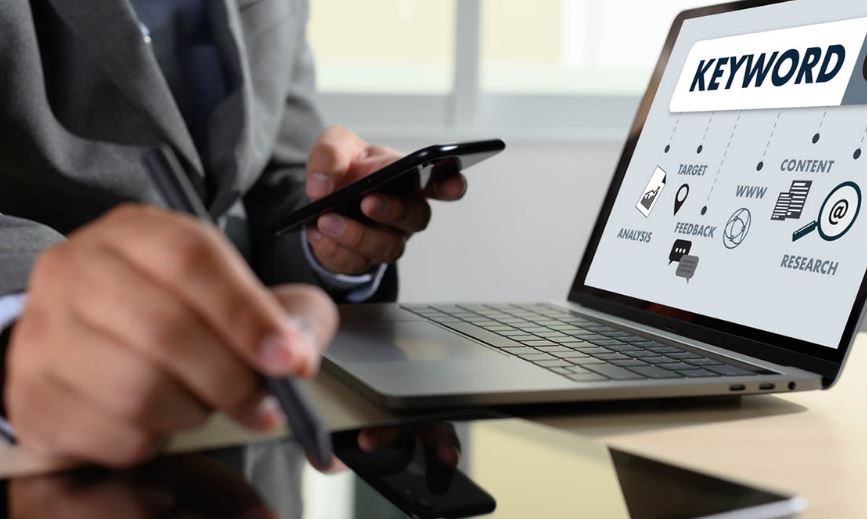 Here at HealthМark, we've shared the following tips for choosing the best search keywords for SEO in Singapore:
1. Put yourself in the shoes of the customer.
One of the most important steps in choosing keywords is learning the target audience. It is important that an SEO specialist understands how the client's target audience thinks. In this regard, comprehensive market research must first be performed to determine the behavioral patterns of the target customers.
An SEO company should be able to help you with this, thanks to their abundance of keyword research tools. There are tools that will show you the most commonly searched keyword phrases by users before they visit your website, which will make a good start for your keyword-hunting mission.
2. Choose keyword phrases that are specific to your market.
When thinking of keyword phrases, it is ideal that the SEO strategy takes a "long tail" approach – by choosing keywords that are only searched by those in your target market. For example, instead of using the keyword phrase "book shop", which can mean any book shop – whether a real physical book shop or an online one, use a keyword phrase like say "online book shop Singapore" to hammer down the specifics. That way, only those in your target market will be searching for this keyword phrase. Another advantage is that general keyword phrases like "coffee shop" has a lot of competition in SERPs, while niche keywords increase the chances of getting a higher rank.
3. Add different variations for each keyword phrase.
If you're optimizing for a keyword phrase like say "flower shop Singapore", you should also add other variations of the keyword phrase like "flower sales Singapore" and "flower shop sg". This maximizes the number of potential customers a business can reach through keyword variations.
Customers today have gotten smarter when it comes to using search engines, and more often than not when they don't see a search result they like, they'll try a variation of their search keywords. Adding keyword variations to your SEO strategy helps cover up for these situations.
If you need help looking for keyword phrase variations, there are many keyword research tools available that do just that. A lot of them are free as well, so don't hesitate to use them to your advantage.
Check Also: SEO, SEM, ASO, and SMO: What is it?
4. Use keywords to fuel quality content creation.
A lot of SEO strategies utilize quality content creation first before determining the right keyword phrases for optimization. This is a viable SEO strategy that has proven to be effective, however, doing the reverse is an effective option as well.
Many SEO companies prefer looking for the most ideal keyword phrases and then using those keywords to generate and create quality content for their client, whether through writing blog posts or informational articles. The list of keywords can also be reviewed by SEO experts to think of out of the box ideas to create quality content – which is a much more straightforward strategy compared to creating the content first, then trying to fit specific keyword phrases into it.
5. Be opportunistic in choosing keyword phrases.
SEO companies should spend time using keyword research tools to determine lost opportunities for optimizations, such as unique keyword phrases that have a high volume of searches but have low-quality results in SERPs.
This allows businesses to be aware of potential untapped products and services that have popular demand, which they can then introduce to the market.
Check Also: Three Key factors that affect SEO performance
6. Even if two keyword phrases mean the same thing, leverage them to increase the chances of a website visit.
There are times when an SEO company would optimize two technically different keywords but have the same meaning, for example, "dog trainer costs" and "dog trainer prices". Two separate pieces of content will also be created for both keyword phrases, one article covering the costs of dog trainers, while the other one covering dog trainer prices. You might think that it's two redundant articles, but the truth is that this SEO strategy covers both bases so that if ever any of these two keyword phrases are looked up in a search engine, there will always be a page from your website that's optimized and shows up in the SERPs.
Conclusion
These are just some of the possible ways you and your business can leverage keyword research and analytics for SEO. The next time you want to optimize an article on your website, remember the above tips to improve your overall SEO strategy.
Hope this article gives some ideas about keyword phrase utilization for SEO. Stay with our blog for more SEO-related articles.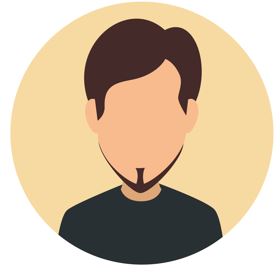 Karthick is a mobile & technology editor at mippin.com. He often tests and reviews the latest tech gadgets in the industry. He is writing for more than 10 years in the industry. He also graduated in Mechanical Engineering at PSG College of Technology, Coimbatore.