2w2
The days are gone when door-to-door sellers used to come to your place once in a month and present their products. With the advent of the Internet in 1983 slowly we were introduced to the world 'fashion' which provoked us to get updates regarding our interests on a regular basis. Various businesses used this desire and formed a mesh of online business using the internet as the biggest platform. 
The door-to-door business approach has been developed into a more personalized and engaging business format known as eCommerce. And it's new door-to-door updating agents are known as a push notification.  
To know how push notifications work click here to watch the full video guide.
There is a proven fact that if you are able to increase at least 5% of user retention then you can grow your business by 30% or more. You will get amazed by knowing that Push notification is doing the same work to increase business performance across the whole world.
In this piece, we'll explore the application of push-notifications in your online business.
Here you go,
Why push notifications are becoming a trend among eCommerce platform?
The word 'Engagement' may sound normal to common people, but if you ask a digital marketer or an online businessman, he may give you a whole day lecture on it.
If your eCommerce website has good drives or audience but low retentions then it might get you trouble. It is like you're a good singer but you don't have any support or fan base to make a consistent career in music like Michael Jackson. 
To make a successful online business anyhow you need user engagement and retention toward your business.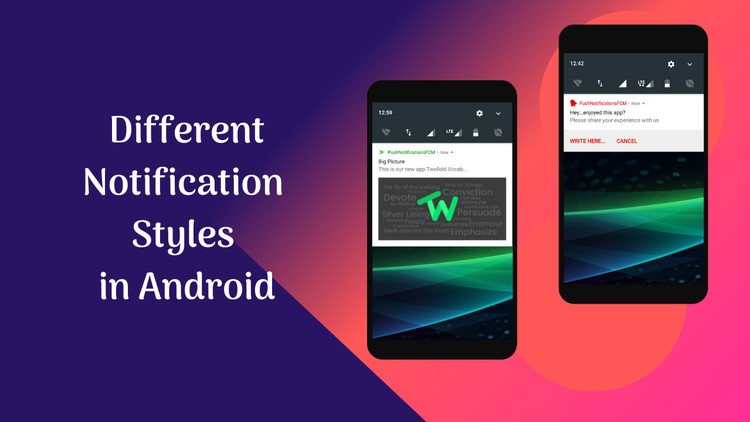 If you use push notifications with a full-proof plan then it can find you various ways to remind your users about your presence. Your dreams about outstanding results to your conversions can come true. But wait, make sure you won't give an overdose of too many irrelevant push-notifications to your users. It can irritate them.
Here you go with the top 5 applications which will prove why android push notification is on-trend and why you should also include in your online business marketing plan.
Engagement & User Retention Problem
We know that to achieve sufficient user retention and mobile app engagement is a very tough digital marketing practice. A fact says that 23% of users open your app and then abandoned it if your app is not personalized and engaging with its content and concept.
Moreover, if an app is not opened from the last 7days then there are only 60% of chances that it will open again. And how we can forget the numerous choices available in the place of your app in the play store.
Right there push notification becomes your life savior by saving the five-time cost that you spend in acquiring a new customer. All this is done by push notifications welcome messages, onboarding, exclusive offers, discount coupon, sales-related messages. It fascinates a user and convinces you to stay connected to your business.    
Easy Onboarding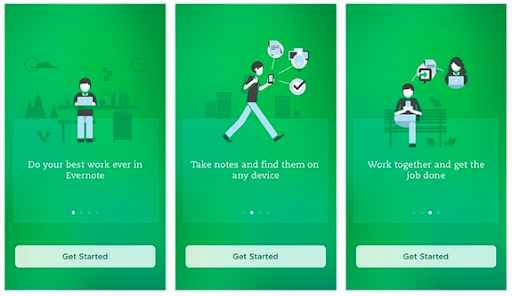 Push notifications provide smooth onboarding experience to the users which also helps you to decrease your app's abandonment rates. We all know that the first impression is imperative and user for sure user experience is not an exception. Hence, if users find any difficulty at the beginning of using an app like finding steps to sign-up, complex-features/functions, etc they abandon your app. Using push notification helps to ease user's onboarding experience and increase the lifetime value of your app by 500%.
Targets potential audience
There is no denying the fact that push notification facilitates user retention. According to various studies using push notification has shown from 56% to 180% improvement while using target-oriented push notification. Also, by knowing the real-potential customer the app engagement has also tended to exhibit 88% higher than directionless marketing practice.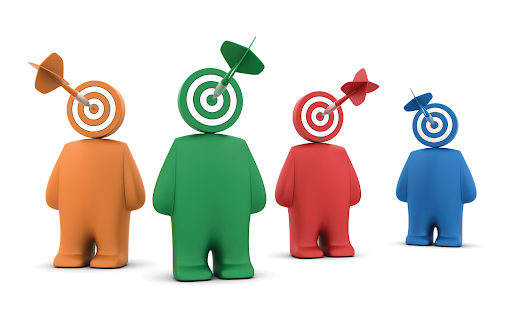 If you know your audience then you target them according to their behavioral preferences. According to their interests and desires, you can plan your product campaign and attain more customers.
Include Elements of Mobile Personalization
When we talk about personalization then it falls under the category of the most important aspect of making a compelling application. Because it is proven that personalization always helps in providing a relevant and unique experience to the user. The more interactive is your application design the more likely a user is going to stay and continue to use your application consistently.
You should also know that using an app for your business is dynamic in nature, you need to be quick with your customer approach. And all this is possible with prior knowledge about a customer. Customizing your message content with customer name and desires is the best way to pitch your product. And you'll surprise by knowing that this is what push notifications do. They tailor the insights and deliver real value to the customers.
According to a report if the push notification molded according to user interests then it can have 54% more conversion rate, versus 15% from broadcast messages. 
In this competitive world, you can sell your product or service by giving a personalization experience to the customer, otherwise, they have a lot of options available. Hence,  you should meet your subscriber's demands by tailoring their preferences, interaction, behavior, and location.
Offer and Incentive Program
One of the most practiced tactics to drive engagement and retention is to introduce a special incentive program to the users.  It includes specialized rewards, mobile-specific rewards, spec, coupons, special promotions, and other offers, which helps you driving very interesting engagement and conversions. And the trend of using push notification doesn't need any mention here.
 Bottom line: So what are you waiting for? call your developer today and ask him to add push notification with react native push notification and firebase, because it will help you to set up remote notifications for both iOS and Android push notifications.
She is a content writer & editor for more than 12 years. She usually writes about technology news, country news, arts & science, travel & automobiles. She used to test the product and write reviews for popular magazines.