Buying online seeds has cultivated a home garden hobby for some and a passion for "healthy harvesting for a healthy life" for others. With the approach of the cold season (autumn-winter), the home gardens start to fade away in many regions of Australia.
But your green vegetable garden does not have to end with summer. Although the Winter and Autumn season in Australia dips the temperature down to frosting conditions, with a little bit of planning and preparation, you can continue your vegetable and herb garden.
There are few vegetables you can count on to grow while withstanding the cooler temperatures, frost, and snow conditions as well. Below you can find the list of them.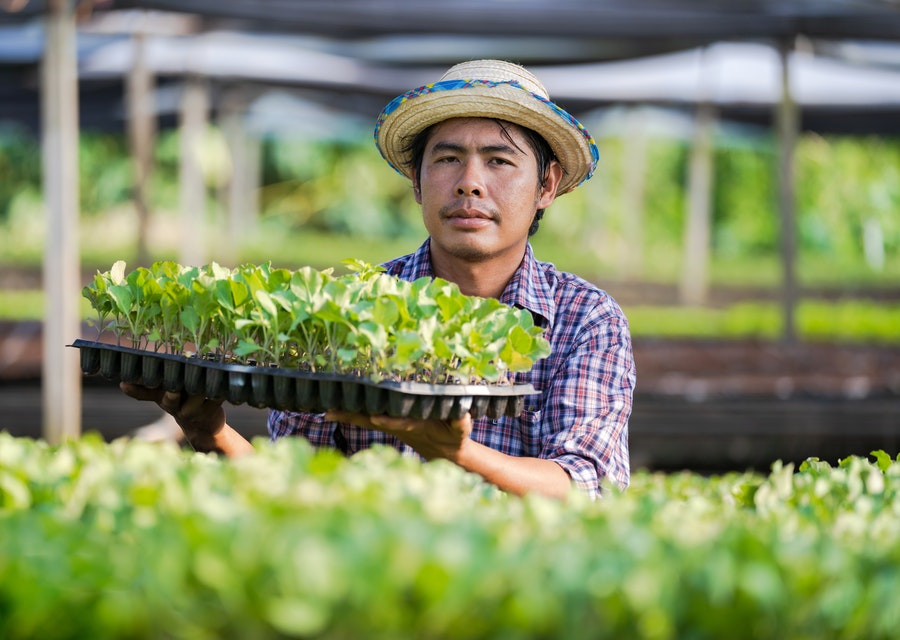 Lending an extra hand!
Here is the list of vegetables you can consider planting this Winter and Autumn in Australia.
Beets – They grow well during warm and cold weather, but seedlings can be established quickly under moist conditions.
Cabbage – It can tolerate the frost down to  -6 to -9°C. Hence making the best one grow in frost conditions.
Broccoli – Broccoli withstands cold temperatures as low as -2°C.
Carrot – They can strive the temperatures as low as -9°C. However, a prolonged cold period may result in pale roots.
Cauliflower – They survive temperatures as low as -12°C.
Collards – They are the cold resistant plants and can strive the winter temperatures down to -15°C and come more flavorful through cold conditions.
Green Onions – They are as hard as Onions and the frosts, freezing temperatures can cause no harm to them.
Kale – These are freezing hardy plants and favour the vegetation throughout snowfall.
Leafy Lettuces – These require little maintenance from frost but grow well during low sunlight conditions.
Leeks – They are cold tolerant and can survive the extremes of -17°C.
Parsnips – These are tolerant to -17°C temperature and sweeten their flavour when hit with light frost.
Radishes – They thrive in cold temperatures and has no threat from frosts.
Spinach – They grow slowly through winter but are better for frost cold temperature vegetation.
Turnips – These lose their spiciness and sweeten the flavour in cold conditions.
Swiss Chard – These are cold-tolerant and strive the temperature down to 15 F without ant protection.
To get started with the cool-season autumn-winter vegetable garden, you can buy vegetable seeds online. Consider the organic vegetable seeds in Australia for a quality and healthy crop. Shopping the vegetable seeds for sale online requires a little attention in the description section. Make sure the online seeds are fresh and packaged for that year.
Growing vegetable on our own is too easy!
When you are growing vegetables on your own, there are few aspects you have to consider for excellent and healthy plants. Here are some of the critical considerations for the healthy growth of vegetables during Autumn and Winter.
Grow vegetables according to the Sunlight requirement!
Sunlight is essential for fruiting and flowering vegetables, whereas the leafy and root vegetables require less. The sun's setting is lower in the sky in winter, and the amount of shade is immensely increased, so positioning your Winter or Autumn garden in the sunniest section would be favourable.
Tip:
In case your garden receives very little sunlight, then it is ideal for growing leafy vegetables like spinach and lettuce, and also root vegetables like parsnip and onions.
Count on the Frost factor!
The frost factor can have an enormous impact on most of the plants you decide on growing during Winter and Autumn. It can significantly affect the seedlings that are fragile to extreme temperatures.
It is essential to ensure that plants are established before the regular frost occurs for better tolerance to temperature changes.
Tip:
Try growing snow pea and parsnip, in normal frost conditions, as they can tolerate frost and even improve their taste.
Timing your planting is necessary. Getting the seeds sowed down and have the seedlings up early before the cold weather sets in can do better for vegetation increasing the robustness of the plants to cope with extreme temperatures.
Make sure to take precautions for warmer season pests before you start. Always consider the weather conditions from planting the seed to harvest, and also the full growing period of the plants.
Tip:
Leafy vegetables take little as six weeks to get ready for harvest, whereas root vegetables take 18 weeks. Also, check the seed packet before using it for complete details.
Control the unwanted pest guests!
One good thing about planting during Winter and Autumn is there are fewer pests and related infections in this season. This gives much time and effort from constant pest control.
Tip:
Ensure good air circulation to minimise the fungal growth and avoid watering the leaves and the moisture trapped in there might harbour diseases.
The low maintenance factors!
In Winter and Autumn, less watering is required due to the lower evaporation rate, so some times you need to water your plants only during long spells.
Tip:
Feed the plants with organic matter periodically to encourage rapid growth and dig the harvest into the soil when mature to provide it nitrogen and organic matter.
Wrapping up!
So, what are you waiting for? As the cool autumn-winter season approaches on us, go, buy your online seeds and prepare the garden you wanted during Winter and Autumn. The above list of vegetables that favour growing in cold conditions will help you make your dream garden this cold season.
So, put the fear of plants being damaged aside, and get ready for the winter to roll around. With the quality seeds and choice of planting your garden will do well and thrive. She is a content writer & editor for more than 12 years. She usually writes about technology news, country news, arts & science, travel & automobiles. She used to test the product and write reviews for popular magazines.