Scrum is a framework used to develop, deliver and sustain complex products. It is a process framework that has been used to manage complex product development since the early 1990s. Though it gained life as software development, it has effectively branched out to a myriad of other fields like research, business, sales, marketing, technology. It is primarily because Scrum is not a process or a technique, but rather a framework that you can apply to processes and techniques.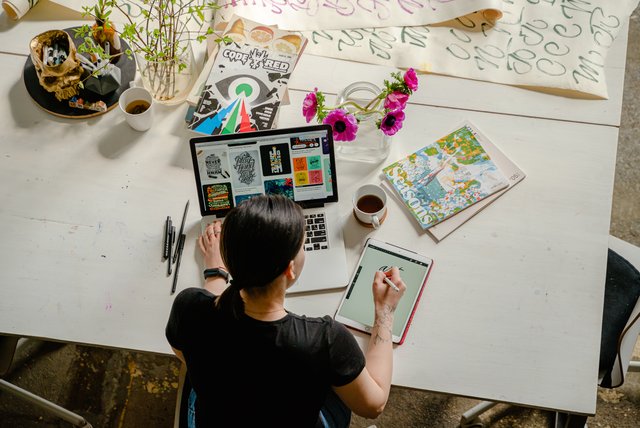 Lately, the Scrum Framework has been picking up momentum among professionals for creating innovation and improving productivity in organizations. It is that versatility that has propelled the framework's demand in companies. Big corporations like Deloitte, IBM, and Accenture hire professionals qualified in Scrum. Job Roles include Project Lead, Program Manager, Project Manager, Agile coach, Automation Engineer, Agile Scrum Master, Delivery Lead, and Scrum Master.
Scrum professionals are the ones that ensure that the Scrum Framework is followed so as to ensure the best productivity practices. They are merely responsible for steering the project in the right direction. With an expected growth rate of 24% by 2026, a Scrum professional's career is brighter than it will ever be in today's time.
Why CSM Training?
The Agile framework of scrum is a complete framework with a set of concepts and curriculum that needs to be studied by professionals to be able to implement them. One needs to be trained in the framework to practice. This makes certification and training of immense importance when it comes to Scrum. The Certified ScrumMaster (CSM) becomes part of an elite alliance called the Scrum Alliance, a group of Scrum specialists that guide project teams to success.
There are courses available both online and offline that will get you a CSM certification. It is only a 2-day course that will guide you through the curriculum, at the end of which you take the exam. You will have to score 74% in the exam to receive the certification. This certification will secure you a 2-year membership with the Scrum Alliance, which needs to be renewed every 2 years.
With CSM Training Course, you will get to work on real-time Scrum activities and simulations that will help you gain insight into the framework from a practical standpoint. Additionally, you will get to interact with Certified Scrum Trainers in interactive sessions encompassing role plays and case studies. Although there are no eligibility criteria for a CSM Training, it is advisable that candidates have a basic understanding of Scrum before enlisting.
This is only so they understand the concepts better. The Trainers will be working on the assumption that candidates have a basic knowledge of the framework. If you are a complete novice, fret not. You can go through a Foundation Training before the Scrum Training. It's a 1-day introductory course meant to familiarise candidates with the concepts and terminologies of the Scrum Framework. It is highly advisable for both freshers and professionals coming from unrelated backgrounds.
Benefits Of Getting Trained
Once you are trained in the Scrum Framework, you will be an expert in the concept and execution of it. As mentioned above, this framework is utilised by a wide range of industries. That means that as a Scrum Professional, you will have a wide array of career opportunities. You can go to the Information Technology Industry, or engineering field, or analysis and research. Either of them will give you rich and fulfilling careers.
Scrum Framework is synonymous with 'self-organization'. This very extends to other aspects of a job as well. You can use the concepts learned in your training and apply them to other things as well. It boosts your decision making. It also promotes a healthy work environment. As a CSM professional, it is your responsibility to make sure the projects are headed in the right direction. This effectively eradicates wastage of resources as well as issues that might arise amongst the team members.
Trained CSM professionals are skilled in easing out disputes among members and not get distracted in achieving their goals. It is through their self-motivation that they lead the performance of their team. As a Scrum Master, it is your job to ensure the team members perform their tasks and reach their desired goals. You do not do their task, you do not lead them either, you make sure they do. In other words, you act as a servant leader.
If you are running a business yourself, you can benefit greatly by enrolling your employees in the CSM Training. It will help gain an understanding of the framework that will directly improve their productivity. Moreover, it's only a 2-day course so it can easily function as a normal training routine for employees. Having a certified Scrum Master in your organization will benefit you in more ways than one.
They will guide team members through product development and in delivering quality products time and time again. You can also confide in the Scrum Master to identify as well as resolve collaboration issues among the team. They may also organize activities to promote teamwork. This will surely create a healthy work environment and a culture where teams can flourish. This is especially helpful for the team involved in the development of high-end products.
In conclusion, we can say that the Scrum Framework is an exceptionally benefitting business practice to adopt for corporations and professionals alike. Professionals looking to further their career in project management or just get a deeper understanding of Scrum should get trained in the framework. It will not only advance their careers but also help their organizations achieve great productivity in product development.
It cannot be understated how important product development is to any corporation and business. And the Scrum framework is specifically designed to improve and ease out the complicated processes. With a certified professional at the helm, you are guaranteed success in product development – the core component of any business. She is a content writer & editor for more than 12 years. She usually writes about technology news, country news, arts & science, travel & automobiles. She used to test the product and write reviews for popular magazines.