"Get an internship, even if it is unpaid. It's valuable real-world work experience", so you're told. So you go ahead and get an internship, and because you're a go-getter, you may even land multiple internships before you graduate. But what you're not told is how you can turn that hard work in your internship into a full-time job. Well, to go from intern to paid employee needs more than just performing your work.
Here, we look at what you need to do to graduate from intern to full-time employee successfully.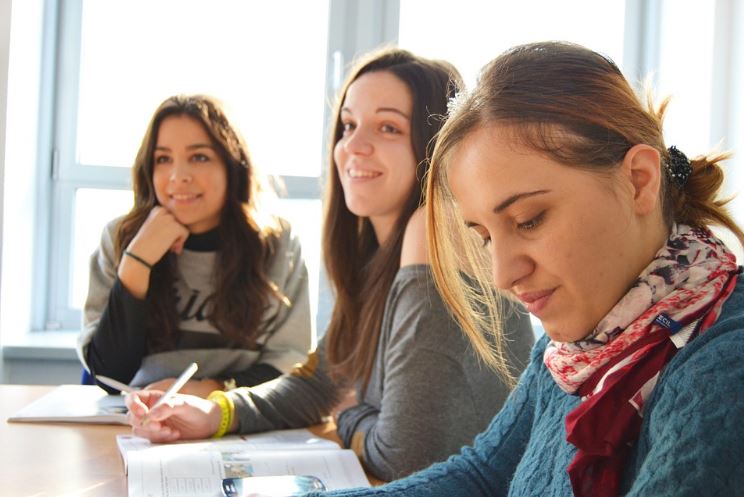 Establish a Notable Reputation
Most internship programs last only six to eight weeks, so you only have a short amount of time to make an impression as a valuable member of the team. Don't be the behind-the-scenes type of intern that shies away from being in the know. Find out about the goals of the organizational or departmental team and how you can collaborate with them to achieve success for the company.
Whether it's participating in brainstorming meetings, organizing agendas, contributing to projects, or learning new skills in the workplace, engage yourself in day-to-day operations to establish a notable reputation for yourself. Make sure to set personal goals, execute them, and deliver excellent work every time. Be sure to introduce yourself to co-workers, and don't forget to initiate meaningful conversations.
According to an official from online resume maker Resume Build, the skills you gain and your achievements during the internship should go into your resume, and that will boost your chances of landing a full-time job.
Don't Be Stuck in Your Department
Your supervisor and co-workers are there to help complete your internship program successfully. But, that should not be your only circle of influence in an internship. You can communicate with other co-workers outside your immediate day-to-day work to learn more about other departments and the company culture. There's more that goes on beyond your desk, so step out of your department to familiarize yourself around.
Interns who show interest in learning how various departments operate and how they're interconnected to ensure company-wide goals are delivered stand a better chance at landing a full-time job. Your department manager may not offer a job when your internship ends, but another manager in another part of the company may have a job opening.
Seek Insights and Develop Relationships
Most internships have a formal mentorship program where you can gain more knowledge about work ethics, best practices, and other work-related issues. But it's essential also to develop positive relationships with other key decision-makers in the company, long-time employees, and department heads who can provide more insights about the company.
By doing this, you're slowly building a network of people in the organization who can vouch for you when it comes to determining which intern deserves a full-time position. If you want to go the extra mile, you can even ask them to write a letter of recommendation as your internship nears the end. Building work relationships should be part of your goals.
Make Your Intentions Known
Finally, let your supervisor know about your intentions to get a full-time job at the company after graduation. If you believe the company is a place you'd like to grow and work on a long-time basis, set aside some time and schedule a meeting with the department head or boss to let them know about your interest in a full-time position.
If you're not on an internship to gain experience, test what it's like to work in your industry or obtain specific skills, go ahead and make your intention of being a paid employee known. After all, your boss may not even be aware of your plans. You could lose the only opportunity you have, so speak out.
Conclusion
If you're looking to be hired as a full-time employee, strive to exhibit the qualities of a dedicated worker and make a positive impact during your short internship period. Getting a full-time job from an internship is no simple feat, but by using the tips we've shared above, you can increase your chances of getting that dream job after graduation. She is a content writer & editor for more than 12 years. She usually writes about technology news, country news, arts & science, travel & automobiles. She used to test the product and write reviews for popular magazines.