In recent years, African-inspired dresses, colorful dashikis, and African print head wraps have become very popular in the fashion world.
You can no longer maneuver an event be it a wedding or prom without bumping into ladies adorned in unique African-inspired clothing and accessories.
Whether you have an African heritage or not, you can never go wrong with African-inspired fashion. Combining classic African prints with modern clothing fashion designs can create a scene-stealing look that is perfect for the most important event of your teenage hood.
Here are 6 prom dress ideas that you can take up to add some color and flavor to your prom night.
African-Inspired Prom Dresses
African inspired Mermaid-style gowns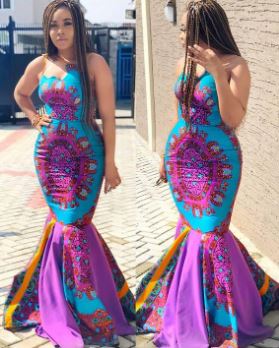 This design is characterized by its figure-hugging style that complements the feminine figure. It flares slightly above or below the knee forming a mermaid shape that is utterly elegant. The sensuous mermaid-style gowns are a favorite choice for most girls as the go-to prom wear. Showing up to the only prom you will probably attend in the same prom dress as another girl is not anyone's dream. Go off the beaten path by wearing a unique African-inspired mermaid-style gown, and you will not regret it.
Off-the-shoulder dresses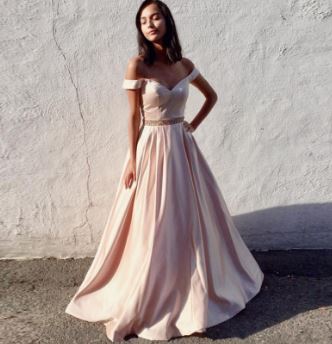 Off-the-shoulder designs are always popular during spring and summer. They come in different styles providing elegant looks for formal, semi-formal, and casual occasions. Whatever the theme of your prom is, an off-the-shoulder gown will have you fitting right in. Add a touch of African magic, and you will be the star of the show.
See also: 3 Ways To Dress Your Babies In Newborn Boy Clothes For Winter
Kente Dresses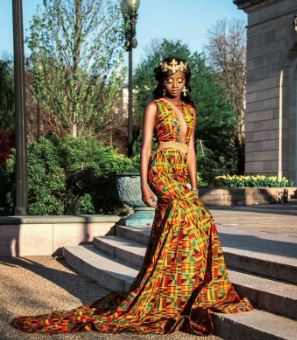 Kente is a cloth that traces its origins to the Ashanti people of Ghana. It was originally made with white cotton material, but this has since been replaced with silk. Kente dress is woven from thin strips on a narrow loom and can have a variety of design elements. The fabric can be used to design any style of dress you fancy from frivolous cutout dresses to princess ball gowns.
Lace skirt plus an Ankara peplum top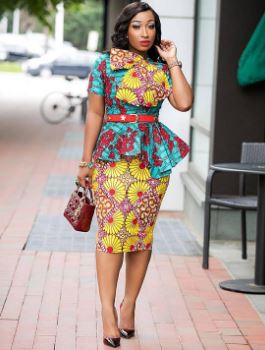 Two-piece prom dresses are an excellent way to set yourself apart from the monotony of gowns. The lace skirt and Ankara peplum top is an excellent combination. The ability to blend the two pieces shows your fashion sense and the African theme sets you apart from the crowd.
See also: Ukrainian Fashion Brands To Add to Your Wardrobe
Ghana bodycon dress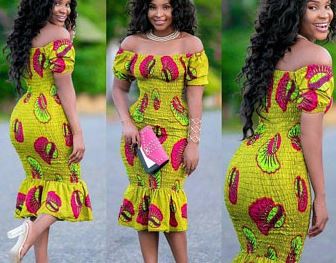 The bodycon dress highlights your figure, and the Ghana print which is increasingly growing in popularity brings out your unique sense of fashion. If you'd like to show some leg, you can choose a short strapless dress, but for an African princess look, a gown that will cinch your waist and make the best parts of your figure pop is just fine. The shade of this Ghana African print is especially ideal for dark skin.
See also: Color Choice Matters for Mature Women Who Like Fashion
Flare Ankara dress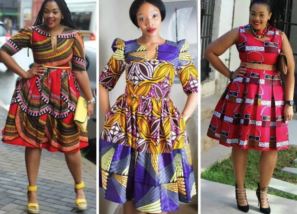 Flare dresses work for all body types bringing out a feminine look. Added to the versatility of the Ankara prints, you can easily create your unique design for prom.
These are the top 6 African-inspired prom dresses. Hope you like this article. Share it with your friends. And comment down your favorite prom dress. She is a content writer & editor for more than 12 years. She usually writes about technology news, country news, arts & science, travel & automobiles. She used to test the product and write reviews for popular magazines.