Gone are the days of hand-written letters and print media such as newspapers to bring us the latest updates from across the globe, we've moved into an era where communication is instant and plentiful. We receive news updates instantly as they happen and with a smartphone in every hand, pictures and videos to cover that news quickly follow. The changes in technology have also allowed smartphones to keep us more connected than ever, social media and instant messaging keeping us in touch without a moment's pause, applications and widgets give us updates on the latest sports scores and so forth.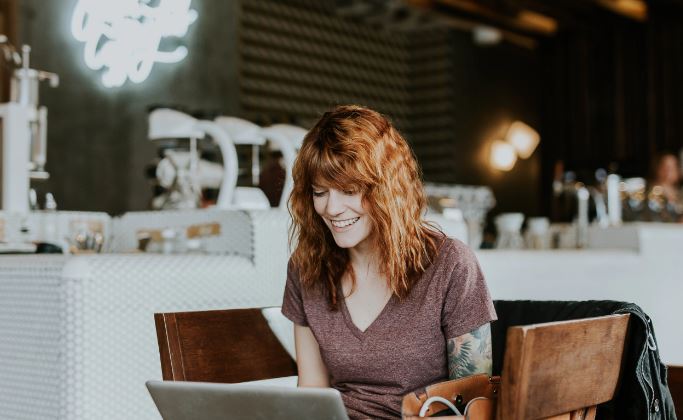 Something that is more current and newsworthy, and where technology is facing unprecedented challenges, is the impact of the Covid-19 virus. Not just a health pandemic, but an economic one too – the Coronavirus has seen market volatility on an unprecedented scale. Given the substantial numbers of investors in stocks and shares, technology is becoming increasingly important to stay up to date with current market analysis, as well as enabling investors to assess the markets and make informed decisions on their trading activity.
With this flow of information, we're more informed than ever, and so we will take a look at the changes in communication and how they have evolved with the way we consume information, and how they will continue to evolve as our technologies change to fit our increased media consumption.
The development of the mobile phone was our first step toward a faster flow of information – the telephone was already a mainstay in culture but by being tethered to a base your options for portability were limited. For a time, pagers and PDA's would find their way as a pre-mobile phone era device to keep to hand, but they also had limitations of their own. The flip phone and keypad phone allowed messaging to become more instantaneous as the ease of communication was developed, but the main evolution came when Steve Jobs would announce the first iPhone in 2007, paving the way for the aesthetic of the modern smartphone and the start of the pocket computer era.
Going hand in hand with the smartphone, the evolution of the internet. Gaining traction in the mid-1990s, the internet is what allowed us to stay more connected than ever. The use of e-mail, forum blogs and online instant messaging kept people in contact, the development of VoIP (online voice communication) removed our reliance on the typical handheld phone and allowed us to use our computers. And from here the development of video calling and social media – no matter where you were in the world, you were able to have a face-to-face conversation through the camera in real time.
It didn't take long for these technologies to merge – before we knew it our phones were equipped with the battery capacity to last the entire day giving us a constant connection through the uses of cellular data, the introduction of 3G, 4G and now recently 5G gave us faster connection capabilities to continue with the increasing consumption of data. Social media developed applications on our smartphones to give us access at all times to our friends and family, FaceTime and similar applications brought video chat to the palm, it turned emails and phone calls into instant messaging and short video messages as our primary use of communication.
And now the whole world is wired in, with billions of users of various social media platforms globally, and billions of hours of content consumed each year, we're privy to everything that happens in the world at all times, no matter where it is happening. Never before have we been more connected, and never before have we had the capacity to distribute such a large amount of information.
As more and more time passes, newer inventions find their way into the mainstream. Wearable devices such as smartwatches are becoming increasingly powerful and the connectivity with our existing devices continues to improve. Virtual Reality devices are improving at an extraordinary rate, with interface and usability improvements it may not be long before we see the use of VR in our daily lives, and although we've already seen a number of failed attempts to bring this technology to the consumer, it could also return sooner than we think.
Whatever your usage, whether you use the developing technologies in a hobbyist fashion or you have used the evolution to develop in the business world – the flow of information is stronger than ever. And as the trend continues, we will continue to see advancements in the ways we communicate online and the new developments that come with this constantly changing technology.