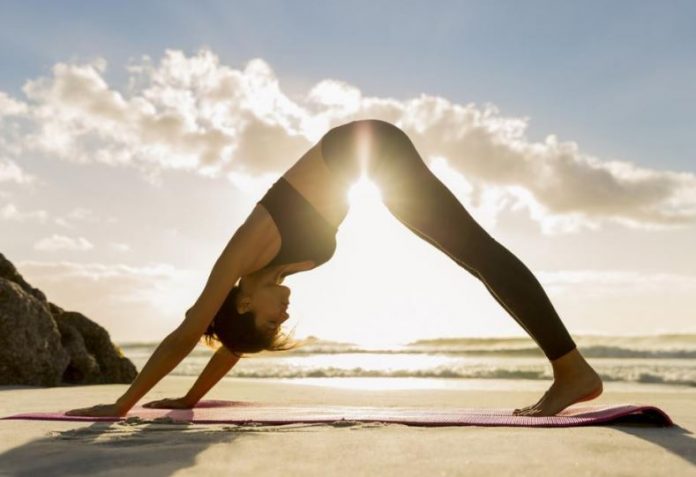 Yoga is rapidly becoming one of the most popular forms of exercise for both men and women. Combining the art of relaxation and mindfulness with the benefits of increased muscle tone and flexibility has sparked a passion for millions of people across the globe.
Whether you choose to practice with a group or individually all you need is space and some yoga mats – A more inexpensive and accessible alternative to other fad exercise programmes such as kettlebell workouts for circuit classes. If you're not already heading out the door to start your yoga adventure then continue reading to find out what other health benefits you'll see if you take the plunge and start your journey towards a more zen lifestyle.
Physical Benefits
While yoga initially appears more subdued than most other forms of exercise and workout classes the list of physical health benefits that it offers are endless. The most obvious impact that yoga has is increased flexibility and improved muscle tone. Consistent stretching and muscle isolation is the best way to improve your flexibility and muscle tone and you'll see a dramatic difference after a few classes and shock yourself when you can reach your toes far earlier than you expected.
As well as the improvement you'll notice in the studio you'll see the impact your increased flexibility and muscle tone has on your day to day life. You're posture will improve and the aches and pains that you've gradually learned to live with will begin to disappear. This means no more slumping at your desk which brings a tendency to be far more productive. Other health benefits such as lowered blood pressure, reduced risk of diabetes and weight loss are not as well known but are sure to be heading your way if you start your yoga journey today.
Mental Health Benefits
A healthy body is nothing without a healthy mind and this needs to be considered when thinking about your well being as a whole. Exercise in general is a great form of self care and is scientifically proven to improve an individual's mental health. Yoga, however, takes this one step further by focusing on relaxation and combining it with stretching and exploration of the spirit to form an exercise programme that impacts on mental health just as much as physical health.
Research that has been conducted has found that yoga increases serotonin levels which reduces depression and generally makes people feel "happier". It has also been linked to improved focus and memory due to the links between meditation and yoga. Meditation helps you focus on the present and by doing so prevents nervous energies about the unknown thoughts and feelings that may come with the future and the past. Practicing this mindful approach supports an overall more calm and content way of thinking.
Social Benefits
If you're a novis then you'll need to learn about yoga and the associated techniques before you can practice independently. The worst thing you can do is get it wrong from the beginning as you'll never reap the endless benefits and it won't be enjoyable. By joining a class you'll meet new people and learn new skills that will support you to forge new friendships with people who share your passion.
Enjoying yoga in a safe space with like minded people can help reduce social anxiety and improve self esteem. By taking the plunge and pushing yourself to meet new people you'll be encouraged to view social situations as less threatening and less negative.
Summary
Now you know how yoga can have a positive impact on your world and change your life what's stopping you from grabbing a mat and heading down to your local studio today.