No two businesses are the same, that's easy enough to see, due to how businesses sell different products, have different management systems, covey different brands and so forth. However, despite this, many businesses operate under the same business types. It's these types that dictate how a business looks and feels and operates both legally and in the public domain. Each type of business has its own positives and negatives and although there are plenty of different varieties, this article is going to explore the top six most widely used business types.
Sole Proprietorship
These types of businesses are the most commonly used for traders that operate predominantly online and the reason for this is because it's super simple and easy to create. A sole proprietorship is a business that's both owned and operated by a single person and due to this requires no registration. If you're operating a single person business, then you'll automatically be considered a sole proprietor by the government, however, depending on what you sell and where you're located, your state may require you to register with local business permits to ensure that you can operate legally.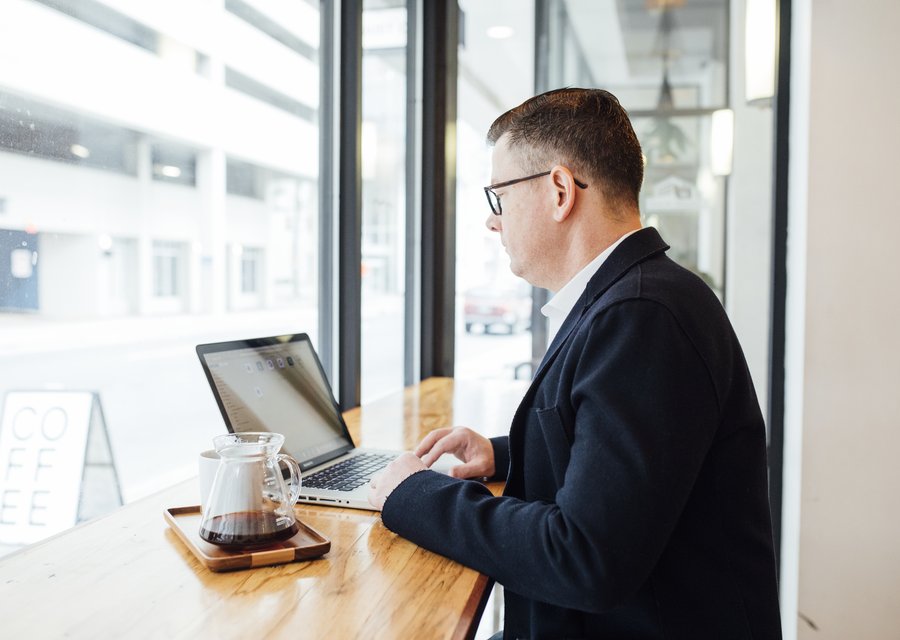 An important thing to understand about these types of businesses is that there is no legal or financial distinction between the business and its owner, meaning that you are treated as the same entity. This means that as the owner, you're accountable for all the profits, liabilities and legal issues that your business may encounter, which isn't typically an issue as long as you pay your bills in an up-to-date manner and keep your business practices honest.
The best application for a sole proprietorship business is for when one person is opening an e-commerce business online individually and is one that included no other parties or members to help operate and run the business. A sole proprietorship business is the most common for many reasons, but there are other options out there, and to learn of the best one for your situation, consider studying an MBA program, which can help give you a lot of business knowledge. Click here to find out more.
Partnerships
Starting a business as a partnership is a good idea if there are two people behind the idea and if the business is being started by the two of you collectively. This is a great idea as having multiple people can help in decision making as each person can provide different insights into a situation, which can help bring interesting solutions.
A partnership has many benefits, including how you can pool your resources and knowledge together to strengthen the business early on and it makes it slightly easier to secure private funding as well, plus so much more. A partnership does require that your business is registered in the state it's operating from and that an official business name is established. Once that's done, you'll also be required to obtain a business license as well as other documentation. After that, you'll also need to register your business with the IRS for tax purposes. Although this may seem like a tough and arduous process, there are so many benefits of getting a partnership, so don't be afraid of considering it. Many online companies and some of the biggest organizations around – you've heard of Facebook, right? – were formed originally as partnerships. It's a great way to ease the load of starting a new business as the load is shared between two.
The biggest issue with partnerships, however, is that usually the responsibilities and liability are split equally among each member in the deal, which could cause issues if individuals aren't pumping in equal resources. To get around these potential hang-ups there are also things known as limited partnerships, which allow you to better dictate the roles, responsibilities, and liability of each member.
Limited Partnerships are not as common as regular partnerships but are attractive for investors to become when they don't want to be involved in the general day-to-day operations of the business. With a limited partnership, there are usually two roles: The general partner, who has the majority of the liability and responsibility of the business, and who manages the day-to-day tasks; and the limited partner who isn't liable for any debts and doesn't get involved in the management of the company. This option is most common for those looking for investment dollars and a boost in finances to get a project off the ground and is worth considering when exploring partnership options.
Corporations
For a lot of people, the term corporation is used as a synonym for business and is thrown around willy-nilly, but in fact, it's its own type of business structure. A corporation can be defined as a fully independent business that is made up of multiple shareholders who are provided stock in the business. One of the most common types of corporation is what's known as a 'C Corporation', which allows a business to deduct taxes much like how an individual would, which makes it a lot simpler, however, the problem with this is that your profits will be taxed twice: at cooperate and personal level.
This shouldn't deter potential businesses as trading under corporations as it's a really common thing to happen and if you're working in a company that has multiple employees, then it's likely to be the structure that you're already using.
Being a corporation isn't appropriate for every situation, for example, declaring an online business that's just starting out as a corporation would be wrong. However, if your business is already established and employs multiple staff members then turning into a corporation may be the best move. Doing this requires very specific documents to be filled out and filed, as well as obtaining the correct business license, but it's well worth it.
Limited Liability Company (LLC)
An LLC is a new form of business and can be considered as a blend between a partnership and a corporation. Instead of having shareholders, the owners of an LLC are considered members and no matter how many members are included, there has to be one managing member that takes care of the daily business operations.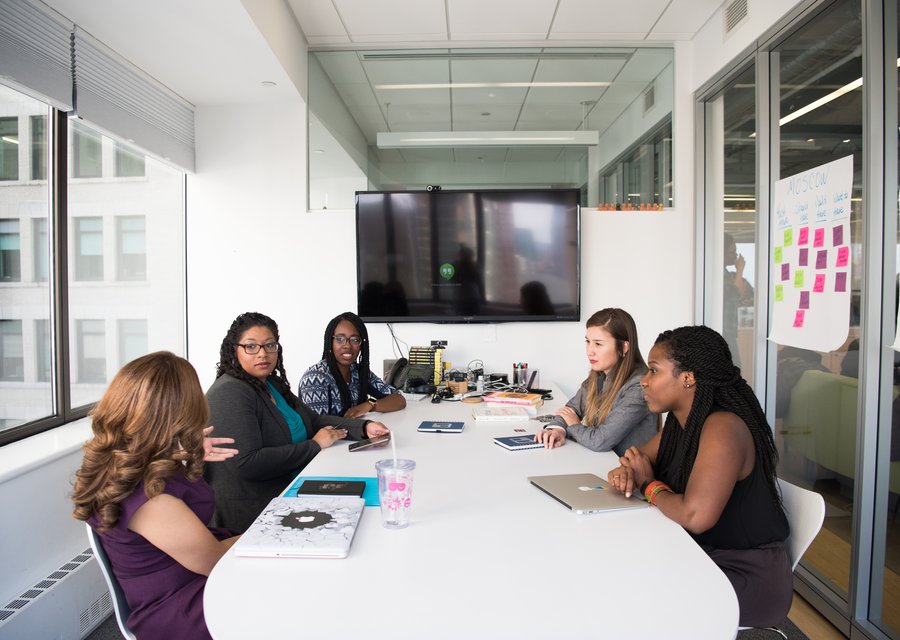 The main difference between an LLC and a corporation is that Limited Liability Companies aren't taxed as a separate business entity. Instead, the taxes are declared personally on a federal tax return by the members of the business as all the profits and losses are moved from the company to the group members.
What's nice about LLCs is that members aren't personally liable for the actions of the company or the business decisions it makes, which is something that's expected of shareholders in a corporation. LLCs are great as they allow a small group of people to come together, join forces and to easily form a new company together.
Nonprofit Organizations
Nonprofit organizations do exactly what they say on the tin, and that is that the business doesn't operate with the intention of making a profit and instead exists to serve communities and provide charitable work. This means that any money earned through the company either through donations or other means must be kept by the organization to pay for its running costs, programs and other expenses.
There are many different types of nonprofit organizations out there, with many of them except from tax. To get to this stage a lot of paperwork needs to be worked out, including an application to become one, so that the government can decide to recognize your business as a nonprofit organization. Depending on the parameters of the nonprofit organization, the government will then be able to use your application to inform the business what type of nonprofit they fall under.
Cooperative
The last of the business types covered in this article is what's known as a cooperative business. These businesses are those that are fully owned and operated for the benefit of the members that use their services. What this means, is that whatever profit is earned by the cooperative it is then shared among the members themselves, meaning it's not required to be paid out to any shareholders or other individuals. The way the money is shared isn't always equal and depends on the percentage of ownership each person on the board has and how much resources they put into the business.
Unlike other businesses that use shareholders who do not have much say in how the business is run, cooperatives instead sell shares to members who then have a say in operations and the future plan of the business. The main difference between cooperatives and other types of businesses is that these groups need to create bylaws and a membership application form to vet every person who wants to join to see if they're a suitable addition. There's also the need to have a board of directors within the cooperation and regular meetings to keep everyone up to date and informed of what's going on. Because of how involved every member is, this type of business model doesn't suit those who simply want to invest and then stand on the wayside while profits increase. It's for people who want to get stuck in and influence change and is best suited to those who have a drive and a particular vision. There are not many online businesses that use cooperative methods, however, they do exist and instead are often seen in other domains, such as with REI, the popular outdoor goods store. She is a content writer & editor for more than 12 years. She usually writes about technology news, country news, arts & science, travel & automobiles. She used to test the product and write reviews for popular magazines.