Wearing knee pads aren't only for sports players. There are several reasons for which certain professionals need to wear knee pads.
If you are in a profession where you consistently put lot more effort with your legs, then you definitely use your knees extensively. So it is absolutely necessary to give them needed protection and cushioning in order to avoid significant damage overtime. There are so many protective gear a professional wears to protect themselves from getting injured in their work. But sadly, most of them fail to take care of their knees.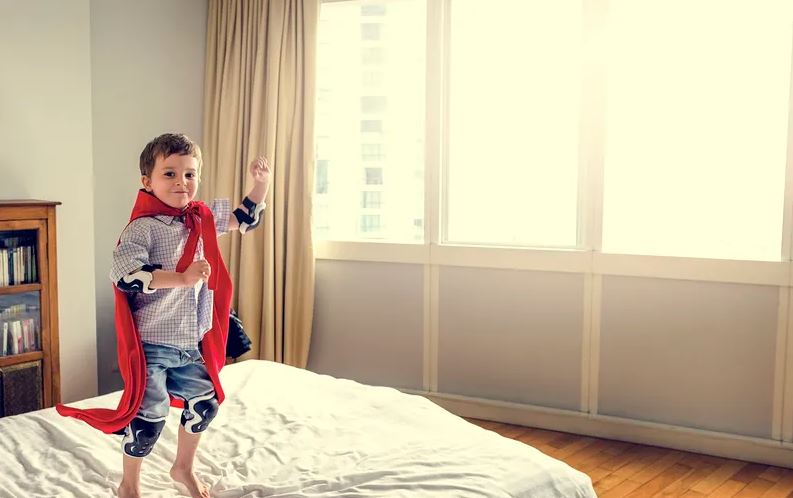 In this post, we'll go over in detail about the professionals who must use knee pads for their work, general FAQs on knee pads and more.
So without any more delay, let's get started!
Knee Pads are a must for these Professionals
Tiling Professionals
A tiling professional will take on tiling for walls, floors, kitchen area and bathroom. In addition to that, they'll fit tiles for shops, hotels and restaurants. Some tilers even carry out specialist tiling work for swimming pools and mosaics.
Tiling is one of the professions where you give more work to your knees. So giving your knees the deserved protection can go a long way in keeping the longevity of your career as a tiler. If you lose your knee health, then most likely you'll be removed from your job.
So using a pair of quality knee pads is essential in protecting your knee health.
Floor Fitters
Floor fitters, also known as layers, work with various kinds of materials such as carpet, carpet tiles, vinyl, lino, plastic, rubber, wooden blocks or strips and cork sheet or tiles. Floor fitting is definitely a physically demanding job. As a floor fitter, you invariably give serious amount of work to your knees.
Along with that, several parts of your body needs to be worked to their limits in terms of lifting heavy packs of flooring, shifting the material from one place to another and putting continuous pressure on your knee joints. So in order to maintain the good health of your knees, you wearing heavy-duty knee pads are an absolute must.
Plumbing Professionals
If you've experienced a busted pipe or a broken toilet, then you would've seen the amount of taxing work a plumbing professional needs to put in to fix them. Apart from fixing broken pipes and toilets, plumbers install and do repairing work of water supply lines, waste management systems and fixtures for the smooth functioning of homes and businesses. There is no doubt that being a plumber isn't an easy job.
Recent research states that plumbers work on their knees for the 90% of their career and the saddest part is, most plumbers aren't using proper knee pads.
Many plumbers use a type of knee pad that fits into the trousers from the knees. The advantage with these types of pads is that they are easy to put on and remove. The disadvantage is that they aren't good for long hours of kneeling and will only last for a couple of months.
So investing in a good quality heavy-duty knee pads are a must to keep your knee in real good health as a plumber.
Related: Why should you wear kneepads? Tips to use in right way
Landscape Gardening Professionals
As a landscape gardener, you plan all aspects of your garden. From planting seeds and plants to building walls around your garden and installing ponds, you make everything to create a perfect eco-system. You'll be involved in a lot of gardening related activities that gives serious work to your knees.
You'll be on your knees for the most parts of your gardening journey. So purchasing a pair of heavy-duty knee pads that is durable, tough and protecting your knees for a long time is the wisest choice to keep your knees in good condition.
Woodworking Joiners
Woodworking joiners are in a way an artist. They build things by joining pieces of wood, specifically lighter and decorative work. There is a massive difference between a carpenter and a woodworking joiner.
These joiners work on furniture, fitting of a house and ship building. So as a joiner, you may expected to do a multitude of jobs.
The unfortunate thing with joining is that you need to kneel continuously to complete most of the job. To avoid having a poor set of knees, using a heavy-duty knee pads are a given as a joiner.
Roofing Professionals
There is not even a semblance of doubt that
Roofing is the most taxing job for the legs. As a roofer, you need to lift heavy roof related materials, bend, climb and kneel. A roofer's job is to repair, replace and install roofs for buildings using a variety of materials. Some of the materials would include shingles, bitumen, and metal.
Roofing is a highly challenging job that puts a serious strain on most parts of your body. And the knees are one among them.
When it comes to flat roofing, it demands extensive kneeling. So wearing the right knee pads are critical. If you are working with seriously hot material such as bitumen, then it is important that the pair of knee pads must be able to withstand the heat and protect your knees from getting hurt.
Electricians
Electricians install the wiring of the house and the control equipment through which the electricity flows to power all kinds of equipments. They also install and maintain wiring for factories, machines and other electrical equipments. Many electricians focus on both construction and maintenance of electrical connections.
Although electricians doesn't need extensive knee protection, they sometimes need to install wiring underground, small spaces and in lofts. So it is just a tad surprising to know how often electricians work on their knees.
If you are an electrician, don't think twice and install in a quality pair of knee pads to protect your knee health.
Related: How to Wear Volleyball Knee Pads? (Detailed Guide)
Conclusion
We hope that we are able to provide you a clear overview of the professionals who must use kneepads for their work. There are endless options available when it comes to purchasing a heavy-duty knee pads. Keep your needs and the budget in mind before you spend your hard earned money to buy a pair.
Want to include your thoughts about this guide? Share them in the comments section below!
FAQs on Knee Pads
What are the Types of Knee Pads Available in the Market?
There are 7 types of kneepads you'll find in the market.
Self-adjusting knee pads.
Gel knee pads.
Strapless knee pads.
Working/heavy-duty knee pads.
Military knee pads.
Motorcycle knee pads.
Sports knee pads.
Is it Ok to Wear Knee Pads All Day?
No. Unless you are giving a heavy work to your knees, you don't have to wear knee pads all day.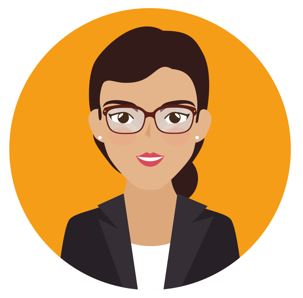 She graduated with a Bachelor of Arts (B.A.) and A.B.J. in Journalism from the University of Georgia. She has 13 years of experience in content writing. She writes about money, finance & science-related articles. Her articles have been featured in popular magazines like CNN, Vogue & ELLE.