A home warranty plan is a contract to protect you from the wear and tear of home systems and appliances. With our reliance on hot/running water, air conditioning, refrigerated food and general 1st world living instruments, home warranties seek to protect us from the large lump sum costs required to fix these expensive systems, basic and advanced home warranty plans.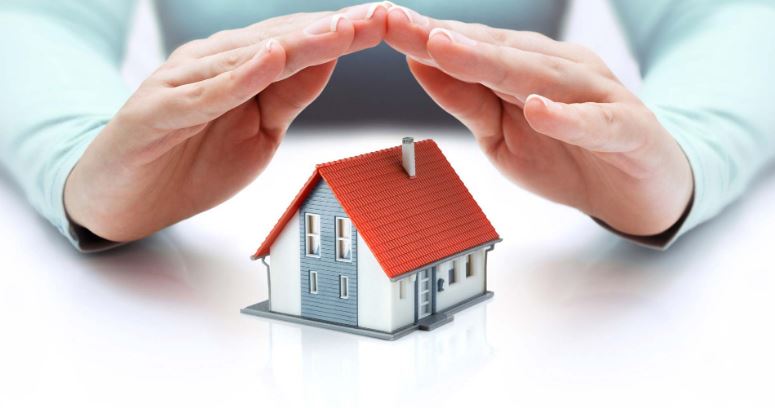 There are around 70 prominent home warranty companies in the US. whilst there may be some more on the fringe, this is a service you want to rely on with a reputable company. If they're going to offer peace of mind, the burden of evidence is on them.
Home warranty plans tend to cover the major systems and appliances, such as:
Plumbing system: e.g. waste lines
Electrical systems: e.g. interior wires
Heating and Cooling systems: e.g. Air conditioning units
Home appliances: e.g. washer & dryer
Basic Home Warranty Plans:
The most basic coverage could be as narrow as solely covering home appliances without any additions. For example FAHW, an industry veteran with more than 30 years of experience, offers a basic coverage for $25/m (half of what an average plan costs). That coverage includes, kitchen and laundry appliances, trash compressors and fans. It also offers a relatively low limit coverage which means it won't fully cover the replacement of an expensive refrigerator.
This plan could be a great entry point for new customers into the home warranty industry, and want to see how it works in practice and whether a home warranty company (FAHW in this case) honors the contract and provides valuable professional assistance when needed.
Another form of a basic coverage which is relatively cheap would be a system coverage, which is the opposite of the appliance plan. For example, Select Home Warranty's gold care which specifically covers 5 of the most home systems which break down most often: HVAC, water heaters, plumbing, ductwork, and electrical. All of the above for approximately $35/m (actual prices vary depending on the state you're in).
What more advanced plans include
Advanced or "premier" plans are designed to give homeowners a complete peace of mind when it comes to home warranties and span across most home appliances and home systems. In addition to that, some home warranty plans such as the Total Home Protection's premier, actually cover 2 of each of the main systems for bigger houses. These type of plans cost north of $50/m, and many companies are also offering modularity. That means that the customer can add-in more items which are not included in this type of plans.
For example – Select Home Warranty has an add-on in place for house leaks and sprinklers which aren't covered by default by any of the plans offered. 2-10, the homebuilder's warranty giant which offers coverage to customers as well, has an option to add-in a home pool coverage.
Additional items that could be added with various companies include septic system, freezer, well pump and vacuum systems.
How to decide
The decision between a basic home warranty plan and and an advanced plan really do depend on the individual situation of your house. Smaller homes with less systems and appliances in place can opt for a more basic plan that will cover the basics, as there is no reason to go for a more expensive solution. If your home has all the systems and appliances covered by the premier plan of the company you are considering using, then by all means, it is well worth it to add $15-20 on average to make a substantial upgrade in the level and depth of coverage you are getting.
Do you really need to review each and every plan offered by one or more companies to choose which one is the best fit for you? Not really. If you have ever used a home warranty, you know how aggressive home warranty companies can be when it comes to sales – they will call you instantly after leaving your details. When you speak to the salesperson, you could speak to him and decide on the best plan for you. Just remember that his goal is to earn the highest commission by offering you the most expensive plan, so try to sound hesitant and careful on the phone… that should alarm the salesperson that you may end up not buying any of the plans, if you don't find a good fit.
Last words of caution – limits
Let's look at what Choice home warranty, one of the most popular home warranty providers in the U.S, offers in terms of replacement coverage limit:
Limits:
Heating system – $1,500 limit (if your heating system requires replacements, the most you will get is $1,500, even if your heating system costs $4,000 to replace)
Plumbing system – $500 limit (ditto)
Septic system – $500 limit (ditto)
Electrical system – $500 limit (ditto)
These limits don't necessarily represent the actual costs of replacements and considering a policy costs $500/year, you have to remember that in many cases you'll be paying for a peace of mind but what you'll get in return, if an appliance or system breaks, is a small reimbursement which only equates to one year of membership fees!
Additional issues to take into consideration is the fact that some companies are claimed to try avoiding responsibility at all costs, and leave clients hanging. A recent neglect lawsuit against Choice demonstrates there is at least some merits in those accusations, if the attorney general decided to go through with it.
So choosing the right home warranty company and plan is essential, and being overzealous in the process is highly recommended. She is a content writer & editor for more than 12 years. She usually writes about technology news, country news, arts & science, travel & automobiles. She used to test the product and write reviews for popular magazines.