Sports, music, computers, science, visual arts – every child has his or her own unique interests and talents. But how can your children discover what they can do?
Encouraging your children to have hobbies is one of the best ways to have them try different activities, develop skills, or simply have fun. Having hobbies or extracurricular activities has been shown, in previous research, to result in several advantages for children. First, they will be able to have a creative outlet for expression, and in so doing develop their identity and self-esteem.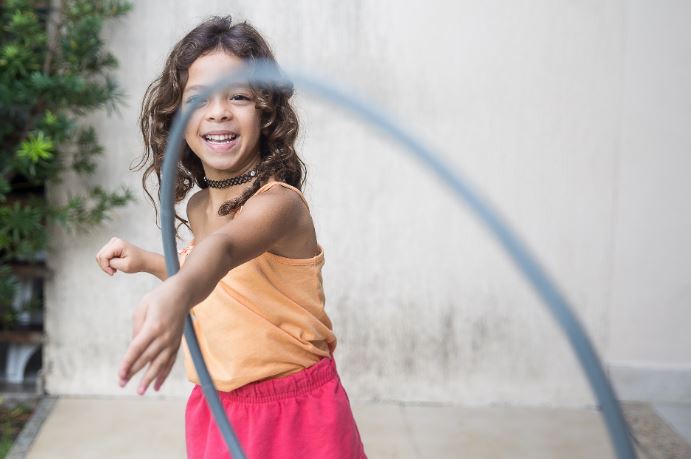 Second, they will be more successful in school and will be more inclined to pursue higher education. Third, the children are more disciplined, likely to be healthy and spend less time in front of the television or computer screen. Finally, children who have extracurricular activities improve soft skills, such as communication with peers and time management.
Types of extracurricular activities or hobbies
Sports – Children can be enrolled in different types of sports according to their age and interest and according to season. For example, soccer and basketball are great for toddlers, while golf, which requires more concentration, can be for slightly older kids. Baseball is appropriate for the summer, and hockey and ice skating are terrific options for wintertime. Sports activities can be found in schools and neighborhood recreational centers, and these are particularly good for fostering a healthy lifestyle, motor coordination, and teamwork.
Technology – Computer literacy is important in today's digital age. A lot of the subjects in school require the use of computers and software, and therefore it is important that your children understand how these machines work. And no, learning about technology is not limited to having your children play video games (even if it improves their hand-eye coordination)! For example, kids can be taught how to maximize the use of computer programs that may be useful, such as graphics design and video editing.
Furthermore, children nowadays can be taught programming and scratch coding. In these classes, the basic concepts of coding are taught in an interactive environment with the objective of creating simple games. For older kids, advancing to robotics is another option. Whichever activity you choose, extracurricular activities in technology will help develop your child's critical thinking and analytical skills.
Science – Is your child showing an extraordinary curiosity about the world? Then he/she may be a budding scientist! Workshops on introductory biology, chemistry, physics, medicine, astronomy, and mathematics can usually be found in schools, daycare centers, or even specialty museums. These classes are designed to be more cooperative and experimental, and your children will have fun discovering new concepts while playing. Also, science-oriented endeavors promote cognitive and problem-solving skills.
Music and Arts – If your child is more inclined towards creative expression, then maybe music and the arts are more appropriate hobbies. Musical activities can include singing lessons or participating in a choir and playing a musical instrument, whether as an individual or part of a band or orchestra. Popular choices are piano, guitar, violin, flute, and drums. Dancing is another form of art that can allow your child's creativity to flow and is also a form of exercise. Many children choose ballet, hip-hop, jazz, or contemporary dance lessons. Then there are also the visual arts, such as painting and drawing, sculpture, and clay. Through these, your child can cultivate fine motor skills and imagination. For a list of online singing lessons, you can check Music Grotto – Best Online Singing Lessons Ranked.
How many extracurriculars should my child have?
While extracurricular activities have been shown to be beneficial to a child's overall health, it cannot be denied that too many of these can be overwhelming and leave little time for enjoyment and even quality time with family. This is true especially because parents are usually responsible for ensuring that the kids are registered and able to attend to these activities, which can cost time and money.
There is no exact number on how many activities your child should have. It depends on your family schedule – for example, ensuring everyone can sit down for dinner – and on the child's own interest and aptitude. If your child is responding with anxiety and stress and is not getting enough sleep, then these are indicators that there are too many structured after-school activities. Remember that children also need to do homework and play!
Do not be stressed that by limiting the number of extracurriculars, you are also limiting your child's potential. Most kids nowadays start trying out different activities at a younger age, which is good given that brain development occurs in the early years of life. This means that there are years of opportunities for your children to try most extracurriculars. Also, the less pressure they are under to perform, the less frustrated they are, and the more effectively they learn and enjoy.
See also: How to Control Your Child's Screen Time and Data Usage
What if my child is not interested in anything?
Don't worry! Some kids take longer than others to discover what they are interested in. It is the key to keep encouraging them to try new things, even if they think they won't like it or be good at it. If they enjoy an activity but do not excel in it, simply let them work on improving their competence.
It is also important to note that hobbies and extracurricular activities do not have to be formal and structured. Hobbies can be as simple as having a stamp collection or picking up rocks and studying them. It may also be helpful to show your children that you have hobbies of your own. By setting an example, your children's curiosity about your hobbies may be awakened, and you may even have a new parent-child bonding activity! Examples include household chores like baking, cooking, sewing, and gardening.
And if your child has but a temporary interest in an activity and wants to quit? Try convincing him or her to stick to the lessons, at least until the end of the sessions. This will foster a sense of commitment, discipline, and perseverance. If they still want to leave, don't be too harsh, as some children tend to circle back to a hobby to try their hand at it once again.
Even if your children do not become professional experts in the extracurriculars they pursue, the activity itself can be their reward. Happy hobby hunting! She is a content writer & editor for more than 12 years. She usually writes about technology news, country news, arts & science, travel & automobiles. She used to test the product and write reviews for popular magazines.