What could be more ideal than a set of Hunter boots that will shield your feet from bad weather? Since 1856, Hunter has offered a wide variety of colours and styles in a knee-length water-resistant rubber boot.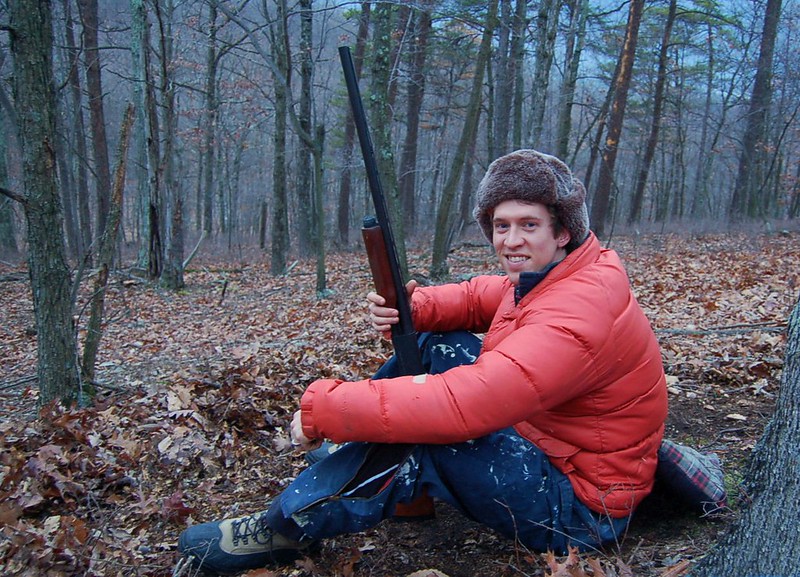 However, finding a pair of Hunter boots that fit like a glove might be challenging. People frequently spend time and money on the wrong pair of Hunter boots because they have incorrect information about boot sizing.
Let's go over some rules that will help you understand how to size for Hunter boots.
Do Hunter Boots really run big?
Whether you wear them with thin or thick socks, Hunter Boots asserts that the majority of their footwear fits fairly true to size. However, occasionally you might discover that the insole fits well but the calf is too small. Hunter also advises going down a half size if you are in between sizes.
Guide for Sizing Hunter Boots
There are many different collections of Hunter boots, ranging from infant to men's and women's styles. Hunter boots come in a variety of styles, therefore the size for Refined thin boots won't be the same as for tall boots. Other aspects include the fact that a tiny boot will result in a smaller shaft and vice versa.
On their website, Hunter offers a boot sizing chart that includes US, UK, EU, and JP sizes, allowing you to select the size that corresponds to the boot you are used to wearing. Additionally, it gives the insole size, calf size, and leg height information. If you have a wide foot, you can also check the sizes for a wide fit.
You Can Measure Your Feet At Home
Put the sheet of paper on a flat surface and place your foot on it with your heel leaning against the wall.
With a pen, mark on the paper the region where your feet are the longest (usually the longest toe). You might ask a friend or a family member to take care of this for you.
Using a ruler, calculate the length in centimetres or inches from the back of your heel to your furthest-extended toe. If you want to make sure your feet have enough room to move, multiply the measured number by 8mm for men and 6mm for women.
The length of the insole is the additional millimetre added to the measured value.
Use the opposite foot to carry out the same action. Both foot sizes could be a little different.
You've effectively measured your feet, there. Now compare the size of your foot to the sizing guide to achieve the ideal fit for your Hunter boots.
Related: 
Best Hunter Boot Designs With Perfect Fitting
Hunter boots come in a variety of designs, including tall Chelsea boots, short gloss boots, and tall knee-length rain boots. The fitting of each pair of boots varies. Additionally, each boot is made to fit a particular foot size or height.
The space provided by the insoles allows for the wearing of thick socks despite the tight fit of this knee-length boot. For those who are shorter or average in height, tall boots are specially made. The greatest measurement of the calf is 15.2 inches, while the shaft is 15.9 inches long.
This boot design is ideal for those with wide ankles. The huntress boot features a loose fit and a narrow leg and a short shaft.
With a shaft height of 15.2 inches and a calf measurement of 14.2 inches, this boot is for legs that are thinner.
How to choose the right size for hunter boots
If you are between sizes in Hunter boots, try going down a half-size. Hunter boots only come in complete sizes. If you are a size 9.5, for instance, you should choose a size 9. It is preferable to order one size down rather than one size up because Hunter boots are heavy. However, if you plan to wear thick socks with the shoes, you should size bigger.
Hunter boots should be worn with socks. Socks provide a secure fit by ensuring that your feet are in the right position.
Your boots shouldn't fit into the boot easily; if they do, you should know that you purchased large boots.
Additionally, removing your foot from the boot should need light pressure.
Avoid using excessive pressure when putting the boots on.
Make sure there is room for movement around your toes. You will develop blisters if the footwear is excessively tight.
Try to take your measurements in the late afternoon because light exposure causes a small alteration in the size of our feet. Our feet swell the most during the day and are at their greatest at night or in the evening. The optimal time to measure a foot is in the late afternoon.
Take precise foot measurements each time you buy new footwear. The ligaments and tendons in our feet tend to slacken over time, resulting in longer and wider feet, therefore don't use the prior measure.
Make an effort to measure your feet as precisely as you can. You will receive the incorrect size shoes if there is any uptick or downtick in the inches. Therefore, it is preferable to measure at least 2-3 times.
Over time, Hunter boots do not stretch. Therefore, if you believe that buying small-size boots would stretch and loosen with time, you are mistaken.
Keep in mind all of these tips when purchasing Hunter boots; doing so will ensure that you get the correct size boots.
An appropriate fit of hunter boot for kids
For adults, Hunter has a sizable array of boots, but for kids, they provide a wide range of styles and colours.
Children's clothing sizes run from size 5 through size 2 for toddlers, size 8 through size 12 for little children, and size 13 through size 5 for older children.
Check the calf and height sizes of each boot before buying as they vary depending on the design. She is a content writer & editor for more than 12 years. She usually writes about technology news, country news, arts & science, travel & automobiles. She used to test the product and write reviews for popular magazines.