If you want to buy a gift for a quilter, purchase something that will help them quilt comfortably and make their life easier.
While any serious quilter will already have their favorite pair of scissors, a good selection of thread, and a square ruler, we've listed down a few potential gifts that any quilter friend or colleague of yours may not have and would adore.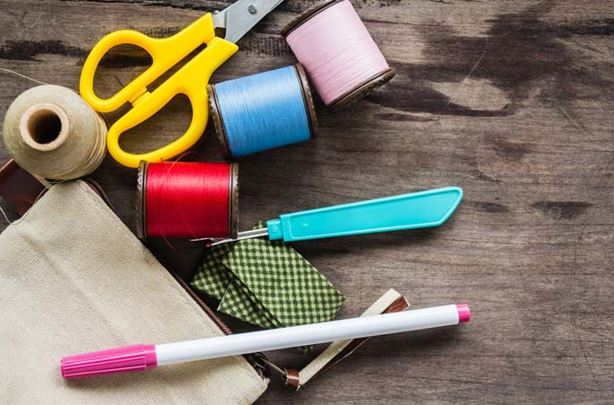 Gifts For Quilter
1. Computerized Quilter Machine
Help your quilter friend get their quilting on auto-pilot by giving them a computerized quilting machine. Although it might be a little different for them at first, the machine can certainly put forth impressive results and amp up their production as well.
A trained quilter can give oversight to the machine and produce exotic designs as the machine helps in the sewing process as well. Different manufacturers have different models of these machines with average prices ranging from $200 – $400.
2. Mini Iron
Ironing the fabric is a key step that shouldn't be overlooked as it helps the fabric not to shrink after the final stitching. Therefore, it's essential to purchase reliable irons for quilting for accurate design completion.
A mini iron can certainly be more effective as it can reach smaller pieces of fabric without any hassle. It's an add-on to the conventional iron which can't reach the difficult places on the fabric.
3. Scrap Catcher
Having a scrap catcher on your workspace can help any quilter get more organized and have a clean working space. The scrap catcher gets attached to the workstation and fabrics can be tossed into it while snipping and clipping.
It's one of those rare gifts that you don't understand the importance of unless one possesses it.
4. Rotary Cutting Set
During quilting, there are instances when a scissor won't make an accurate cut. Therefore, a rotary cutting set would be necessary to make an accurate cut.
Also, it frees them from the obligation to use scissors all the time, and they have more room to try out different designs.
5. Quilting Degree
Purchasing a customizable quilting degree for your loved quilter might sound a little cheesy. However, everyone needs a little motivation in their lives to push them on the right track.
Therefore, by gifting this, you are letting your quilter friend know that they know their stuff and you are super proud of their skills and dedication.
Check Also:  6 Gift Ideas For Birthdays Throughout The Year
6. Fabric Estimating Calculator
Having an accurate fabric estimate is the key to maximizing profits for any professional quilter. By purchasing a proper fabric estimating calculator, no more guesswork is needed.
Also, it makes the task simple as the quilter would focus more on the cutting and stitching of the fabric rather than cost estimations.
7. Fabric Marking Pen
Marking Pen is the best gift for the quilter who loves to design different kinds of patterns. The recent type of marking pens featured with temporary marking hence, the marking line will automatically disappear when it gets 60 degree Celcius of temperature. The color of the marker will reappear depending on the fabric type and temperature. Hence, the white color is used for darker fabric and red, blue, and black are used for lighter fabric. This may satisfy a quilter to work dedicatedly.
8. Quilting Organizing Backpack
A quilting organizer backpack is a really valuable commodity for any quilter. With so much little leftover fabric and other tools, it's important that everything is kept safe. Besides, it helps to organize the workspace making the quilting process easier.
They can also use the backpack as a travel case to ensure they pack all the essentials they need for their trip in one place.
9. Gypsy Cutting Gizmo
This particular tool is quite handy for amateur and professional quilters alike. It helps separate chain-piece segments of quilt tops. It is not only quite efficient, but it is safer to use as well. Therefore, you can gift this to your young quilters and let them know that you support their hobby.
Lastly, although these gifts are quite handy for any quilter, it's important that you choose something that the other individual needs. If they are short on some equipment or tool and can't afford it, buy that for them.
In the end, you want them to know that you're supportive of their hobby and profession and want them to prosper. She is a content writer & editor for more than 12 years. She usually writes about technology news, country news, arts & science, travel & automobiles. She used to test the product and write reviews for popular magazines.