Working as a nurse is a popular career aspiration and can be an incredibly rewarding lifelong job.
Nurses have such an important part to play in how a healthcare facility operates and often take on many of the essential parts of a patient's care. If you are currently working as a nurse, then you will already be aware of just how important your job is in the wider healthcare world. Nurses are generally on the frontlines of public health and are tireless advocates for all of their patients.
As a Registered Nurse, there is undoubtedly a great deal of responsibility, which in turn provides a high level of job satisfaction. Nurses go to work every day knowing they are making a difference in their patients' lives and that they are helping each person through a difficult period.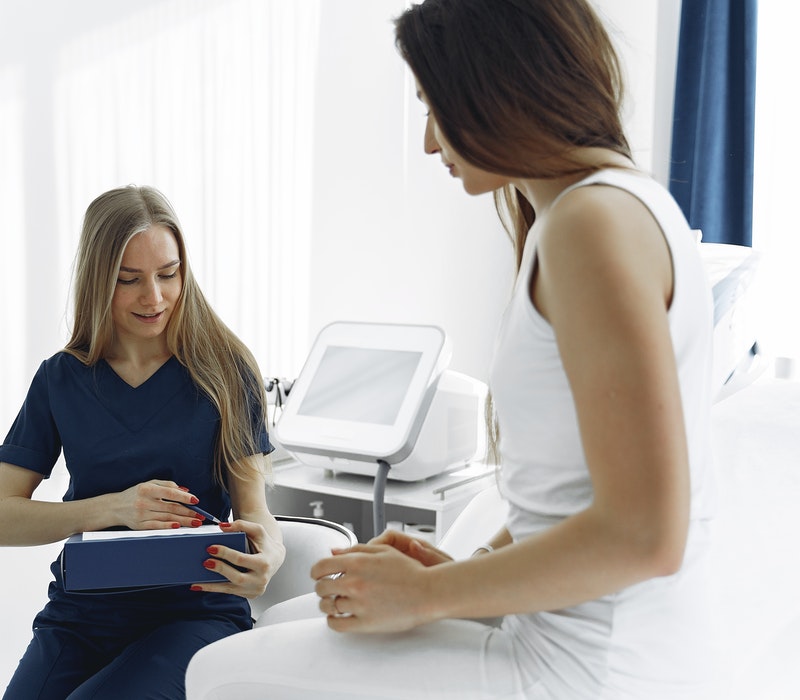 The progression from Registered Nurse to Family Nurse Practitioner (FNP) is a natural one for many people, and this is a great way to take a wonderful job to the next level. In order to make this leap, nurses have to undergo several years of study, alongside obtaining practical, real-life experience. Although the path can be long, the journey is a worthwhile one.
A Career In Nursing
Nursing as a career is a choice that more and more people are considering due to the impact of the coronavirus pandemic. The world is now seeing like never before just how important nurses are and realizing how they are the backbone of healthcare systems across the country.
Despite this boom in recent interest, there is a notable shortage of nurses in the US, and this has been the case for many years. This shortage of qualified professionals in nursing does not have one leading cause but is something that the medical profession on the whole will have to cooperate on to address.
Family Nurse Practitioners are expert healthcare providers and are extremely valued across the country. Their job roles are varied and exciting, and there is much room for personal and professional progression. Here are 11 great reasons why you should make the move to become an FNP!
Let's see the important reasons to study and become a Family Nurse Practitioner.
11 Reasons To Become A Family Nurse Practitioner
1. Improve Your Career Prospects
Family Nurse Practitioners are always in demand, and this is a fact that is fuelled by the ongoing nursing shortage.
Data from the US Bureau of Labor and Statistics shows that there will be a 31% rise in the amount of nurse practitioner jobs in the country. This shows that you don't have to worry about putting your new qualification to good use, as there will likely always be a job available to you.
As a qualified FNP, you will be able to apply for more advanced roles and continue to push ahead in your nursing career. You will have greater choice over where in the country you work, and you will also have more freedom to find a job that meets your specific areas of interest.
This is a great step to make if you want more autonomy within your career and to advance within the healthcare profession.
You can also take advantage of online medical courses which can help you obtain your ACLS certification and stand out in the job-seeking field.
2. Discover New Experiences
When you study to become an FNP, you will spend time on various clinical placements as a part of the course. Not only is this a great way to gain a range of new experiences, but it can also help you to know where you might want to focus your attention in the future.
During your clinical placements, you may find that you discover an area of healthcare that fascinates you, and this could become a more substantial focus for you in the next stages of your career. There are no limits to what you can learn in a medical context as an FNP, and this knowledge will support your career aspirations for decades to come.
3. Boost Your Income
Family Nurse Practitioners are among the most well-paid workers in the healthcare industry. The average annual salary for an FNP is over $95,000. This is estimated on a base salary of approximately $80,000, plus benefits and bonuses.
As you work your way up into new and exciting job roles, you will also see your income gradually increase. Family Nurse Practitioners with over 20 years of experience can expect to earn salaries of over $120,000 a year, with additional opportunities for added bonuses and benefits.
Salaries will, of course, vary from state to state and will also depend on where your specialties lie.
4. A Rewarding Future
Despite the good salary, people who work in nursing generally aren't in it for the money. They are drawn to these roles because they care about people, and they want to make a difference. However, being rewarded for your hard work can make this job feel all the more worthwhile.
It's great to know that your skills and your professionalism are appreciated in the workplace. Receiving a fair salary for your hard work, and knowing that you have options to continue advancing, can bolster positive feelings about your career. Job satisfaction is important for all-around positive quality of life, and as an FNP, this is certainly something you can expect.
5. Fall In Love With Nursing Again
Becoming a Family Nursing Practitioner is a fantastic way to take your nursing career in a new direction. Doing so can help you to fall in love with nursing all over again.
Nursing is, of course, a physically demanding job that can take its toll emotionally too. Caring for people who are unwell is a wonderful pursuit, but this also comes with a unique set of challenges.
Over time, these challenges may impact how much a nurse enjoys their job. If this is something that you are experiencing right now, then refreshing your love for the work can go a long way in resetting both your mind and your attitude towards nursing.
Check Also: Boosting Your Nursing Career by Getting a Master's
6. Learning For Life
When you work as a nurse, you will always be learning new things. From the day you start your very first nursing degree to the time you retire, the learning process never ends. This is one of the aspects of the job that you likely enjoy, as it means you are always working towards something new. As you study to become an FNP, your thirst for knowledge can be satisfied, and your love of nursing refreshed.
7. The Impact of the Pandemic
If you feel as though your passion for nursing has been affected by the unprecedented difficulties of the pandemic, then this is completely understandable. The entire world has been put under enormous pressure, with healthcare workers leading the way through this. A new direction could be just what you need to get your career ambitions back on track.
8. Take On More Responsibility
When you make the decision to become a Family Nurse Practitioner, you will be preparing yourself to take on much more responsibility. This goes with the territory of moving up the healthcare ranks and is a natural development as your career progresses.
As a qualified FNP, you will be able to prescribe medications, allocate medical equipment, and also order and interpret diagnostic and laboratory testing. Initiating and managing treatment plans will also become a routine responsibility, as well as providing patient education in order to encourage positive lifestyle and wellness changes. Additionally, you will have to work with other healthcare professionals as you become responsible for referring patients to the appropriate department for their ongoing care.
Being able to take greater control over your patient's needs means you play a much bigger role in their health outcomes. Furthermore, having a more active role in the caring process is something that can provide a much greater sense of job satisfaction.
9. Authority To Work Independently
Due to the ongoing shortage of primary care physicians in the US, it is expected that more states will grant Family Nurse Practitioners the authority to work independently. FNPs currently have full practice authority in 26 states and territories, but it is predicted that this will be expanded in the coming years.
Having the full authority to work independently is an exciting point to reach within a nursing career. This is something that requires a certain level of expertise and professionalism and is an honor that will take many years to reach.
If this is an advantage that appeals to you, then studying to become a Family Nurse Practitioner is a fantastic way to work towards your career ambitions.
10. Make A Difference
Being able to make a difference is one of the core reasons so many people become nurses in the first place. The desire to help people and to improve lives is a calling many people have. When you work as any type of healthcare professional, this is something you will be doing on a day to day basis.
From the small moments of simply interacting with patients to the more momentous occasions of saving lives, you will continuously be involved in their care and invested in the outcome.
As your responsibilities increase when you become an FNP, you will be able to have a much bigger impact on the lives of each patient.
You will guide their treatment, and you will make the decisions that will help them on the path to wellness. These added responsibilities not only make a difference to your patients but also make you feel more valued in your everyday work and in your profession in general. Being a valued member of a caring community is one of the best things about working in healthcare. As a qualified FNP, you will be at the heart of this community, and you will always have a supportive team of colleagues around you.
As a member of this community, you can seek the guidance of your team, as well as be a source of support to others.
11. Challenge Yourself
Embarking upon any new course of study is an amazing way to challenge yourself. If you have begun to feel as though your current nursing role is no longer stimulating you, then this could be a sign that it's time to go to the next level.
Becoming an FNP isn't just something that will challenge you while you are studying, but it will continue to inspire you as you move forwards in this exciting new career role. You will encounter so many varied and interesting cases, and this means you will always be enhancing your knowledge and honing your skills.
It can take between two and five years to fully qualify as an FNP. This will be dependent on a number of different things, such as whether you choose to study full or part-time.
Check Also: How You Can Advance Your Nursing Career
A New Chapter: Becoming A Family Nurse Practitioner
However you decide to embark upon this course, you are going to be putting your existing skills to the test and learning so many new things. This will be a demanding time, but also one that is to be enjoyed. Remember, this is a huge step into a new chapter in your life and one that will improve your career and earning potential in just a few short years.
There are many great advantages to pursuing a career as a Family Nurse Practitioner, and this is something that you can do alongside your current nursing job. If this feels like a natural step for you to now take, then there are multiple ways to move forwards.
You may be surprised to learn that it's possible to study to become an FNP online, with many established institutions offering this option. This excludes your clinical placements, which, of course, will have to be completed in person at the relevant healthcare institutions.
Being able to study online makes this career path much more accessible, as it allows the training to better fit around your current schedule. Learning at a pace that best suits your needs and circumstances is such an important point to consider when it comes to further education. Your existing responsibilities as a nurse should always come first, and you will have to make sure you can adjust your schedule accordingly.
Hence, if you are the one who is interested to study nursing, you can get ideas from this article.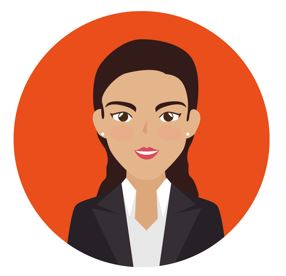 I'm a writer, reporter, and editor with ten years of experience telling stories about science, health, technology, and the environment. I'm also available for editorial and social media consultancy, report writing, science communication training, and more.