So you've chosen the beautiful Marri timber for your dining table. It's a great choice, especially if you're looking for style, versatility, and durability. But it's not just those things that need to be considered after you've chosen your favoured wood. After that, you need to think about what size and shape of dining table will best suit your dining space, as well as whether or not it's a necessity to have the same style of dining chairs and tables, or if you can mix and match them to show off a more eclectic style, Marri Timber Dining Tables: The Right Designs For You.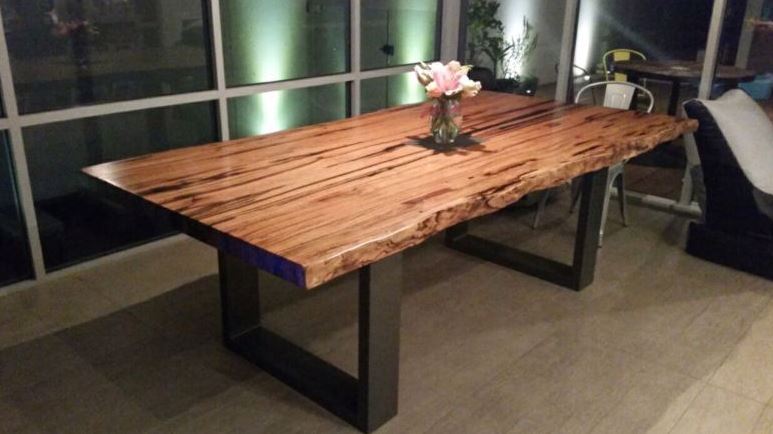 As you can see, there's a lot more than needs to be thought about to really find the right fit of dining table for your specifications, but below are a few tips to find the right design for your space.
How To Pick The Right Dining Table
Is your kitchen an open-concept one? Do you have a small dining space? It might be a good idea to consider a round Marri timber dining table. Not only do they take up less foot space than rectangular or square dining tables, but they're also great for in-kitchen dining areas, breakfast nooks, or just overall compact dining solutions.
However, if you are expecting to entertain guests over time, it might be best to consider a rectangular dining table, which will not only provide ample space for a bigger number of guests to partake in the festivities, but also be big enough for potlucks, holiday dinners, and the like. Of course, this means that you must have a proportional rectangular dining table that will not make your dining area feel too cramped and too small for people to freely walk around. If in doubt, measure your room and consult with your chosen manufacturer to see what size of dining table will suit your dining area best.
Is It Okay To Mix and Match Dining Chairs and Tables?
You may think that when it comes to dining sets, you definitely have to get matching chairs and tables. But these days more and more designers have opted to match together differing styles of chairs and tables – but there is a fine line to tread to make it look chic and stylish, as opposed to gaudy and mismatched. The trick lies in ensuring that there is still a central commonality in your tables and chairs, with a few differing traits in your seats. This ensures style cohesion while still providing that little extra something of uniqueness that will transform your dining area from common and boring to fun and special.
For example, stick to one shape and vary your colours as according to what undertones will match your table. Or, inversely, keep your colour consistent but experiment with the shape and structure of your chairs! If you want to do away with individual chairs, consider benches, too. Keep your options open and explore different styles to find the right one for you. She is a content writer & editor for more than 12 years. She usually writes about technology news, country news, arts & science, travel & automobiles. She used to test the product and write reviews for popular magazines.